What Erika Jayne Was Like Before Joining Real Housewives
Shutterstock
Erika Jayne, AKA soon-to-be-ex Erika Girardi, has certainly had one of the wilder "Real Housewives" runs in the franchise's history. Now embroiled in a contentious divorce from husband Tom amidst accusations that the famed lawyer was embezzling funds, the "Real Housewives of Beverly Hills" star no longer seems quite as invincible as she did at the start of her "Housewives" tenure.
Poised, direct, and irreverent, with a racy double life as a club music star and a Cinderella-esque backstory, Erika was an instant fan favorite when she made her "Real Housewives of Beverly Hills" debut in Season 6. For obvious reasons, Season 11 has been more emotional for Erika than seasons past, and in the season premiere, she confessed, "The bigger your life, the bigger your problems," likely referring to the criminal investigation into her estranged husband.
So what was Erika like before her life got quite so, well, big? Here's what we learned.
Erika Jayne wasn't always this guarded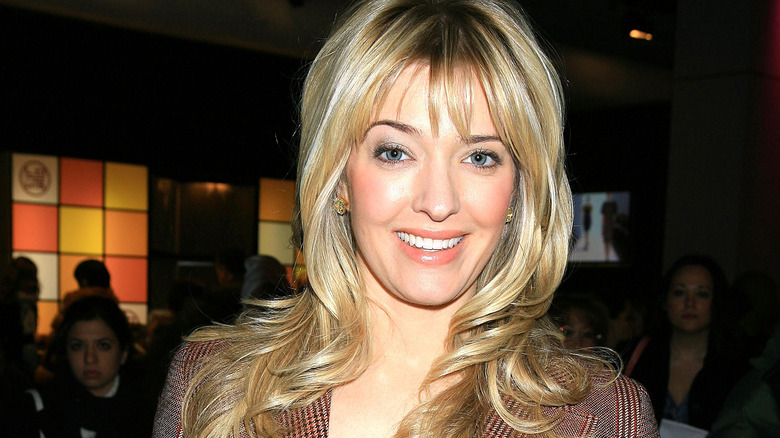 Katy Winn/Getty Images
Fans of the show know Erika Jayne as a straight shooter who lets loose on stage but stays guarded otherwise. She has been selectively open about her personal history, sharing that she was a young mother and met Tom Girardi while cocktail waitressing, but it's still hard to get a good sense of what she was like before she was famous.
Her memoir, "Pretty Mess," tells us a bit more about Erika's pre-Bravo life, and shows readers a warmer, bolder, and scrappier side to the normally polished and reserved Housewife. In the book, she describes her son as the most important man in her life, which clearly seems true. She also describes restless energy that inspired her to create the Erika Jayne persona, fearing her life as just a small "h" housewife would leave her "relegated to a life of shopping, sitting on a few charity boards of no consequence, and standing silently by my husband's side full of unrealized potential" (via the Los Angeles Times).
Erika wasn't the only one who recognized her calling as a performer. In fact, it was her friend, former Housewife Yolanda Hadid, who got her on the show. "I remember sitting [on] my living room couch with Erika and her husband and David and they were talking about a music career, and all of a sudden, I'm like, no, she has to be a Housewife," Yolanda told The Daily Dish. Turns out she was right.