Why Meghan Markle's Relative Believes The Duchess Won't Speak To Her Family Again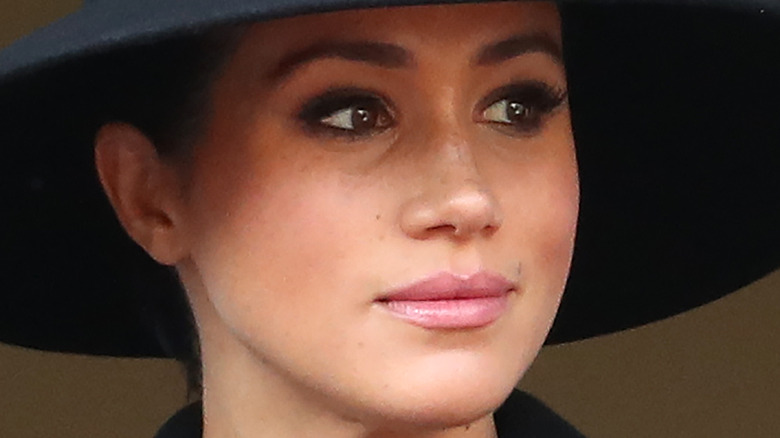 Chris Jackson/Getty Images
Meghan Markle has been estranged from her father's side of the family for many years. The Duchess of Sussex is particularly close to her mom, Doria Ragland, but she chose to cut ties with her father, Thomas Markle, after she found out that he had lied to her about his relationship with the press. Meghan discussed this during her interview with Oprah Winfrey that aired back on March 7, according to Page Six. The duchess also told Oprah that she doesn't speak to her half-sister Samantha Markle, either, and that she hasn't for several years. 
Since Meghan and Prince Harry stepped down as senior members of the royal family and traded in their digs at Frogmore Cottage for a mansion in Montecito, they live closer to some of Meghan's extended family. According to Page Six, Meghan's mom has been a huge help after Meghan and Harry welcomed daughter Lilibet Diana on June 4. The report indicates that Doria, who lives in Los Angeles, has been "helping out with the newborn" at the Duke and Duchess of Sussex's home in Santa Barbara. However, Meghan doesn't seem too keen on forgiving her father or reconnecting with some of her other family members — and, according to a new report, that feeling might just be mutual. Keep reading to find out what one of Meghan's relatives had to say about the family's disconnect.
Meghan Markle won't 'ever talk' to her family again, relative says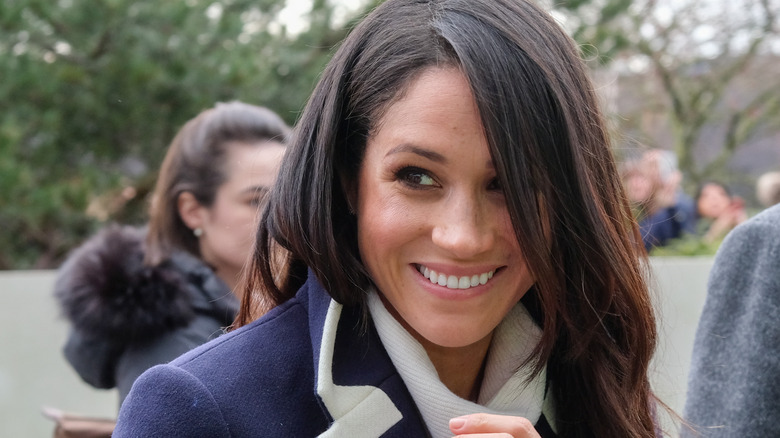 Shutterstock
A relative of Meghan Markle — who requested to remain anonymous — spoke with Fox News about how the family feels about the Duchess of Sussex. When the family member was asked if he or she would be open to setting up a playdate with Meghan and Prince Harry's kids, the relative responded, "Yeah, right after I set up a play date with Oprah Winfrey's family, too? We're clearly in different social classes and we won't ever talk again." The bold statement seems to suggest that Meghan has somehow changed since she married Harry. 
The source went on to claim that Meghan acts as though she's better than where she came from. "Real quality family is what's important to me. You shouldn't have to be someone you're not, or a certain class to be accepted and loved," the relative told Fox News, adding "I'm not chasing after someone that doesn't want to talk to me. I have my own family and we couldn't be happier sharing the love that we have. So in other words, I couldn't care less." 
And while that may seem pretty harsh, the unnamed family member does wish Meghan and Prince Harry well. "I'm happy for them," the source said of the couple's new addition. "Starting a family is the most rewarding thing and I wish them the best," the source added.