The Bachelor Star Who Once Dated Miranda Kerr's Husband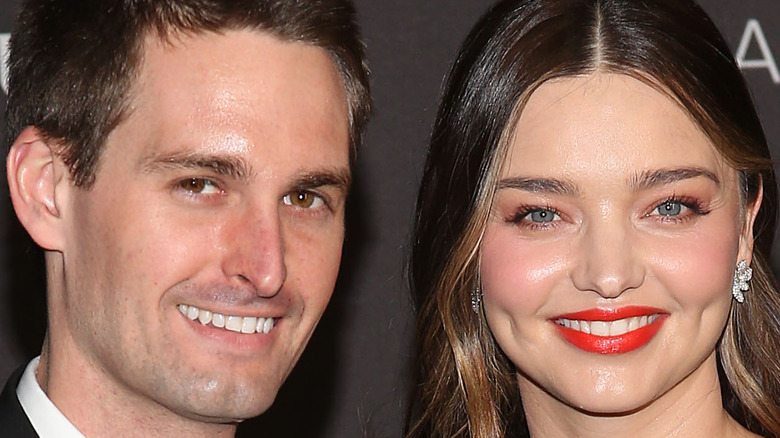 Jesse Grant/Getty Images
The alumni of Bachelor Nation get around when it comes to dating and being friends with bonafide celebrities. One contestant from Season 18 of "The Bachelor," which featured Juan Pablo, fits this bill. She has a celebrity bestie and she dated a well-known billionaire — model Miranda Kerr's husband Evan Spiegel, founder of Snapchat, per Glamour.
Kerr and Spiegel started dating after meeting at a dinner for Louis Vuitton, per Insider. Their meeting wasn't an accident; Delphine Arnault, executive vice president of Louis Vuitton, made the conscious decision to seat the Australian model next to the American tech executive. Kerr and Spiegel hit it off and Glenda Bailey, who was editor of Harper's Bazaar at the time, told Kerr, "I bet you two are going to get married."
The couple began dating in 2015, got engaged in July 2016, and married in May 2017. They have two sons together, Hart (born in 2018) and Myles (born in 2019), and are raising Kerr's son with her ex-husband Orlando Bloom, Flynn, as well. Spiegel has a net worth of $9 billion, per Celebrity Net Worth.
But about a year before Spiegel met Kerr, Spiegel dated a former "Bachelor" contestant. Keep reading to find out who it is.
This reality TV alum lives her life as a 'free spirit'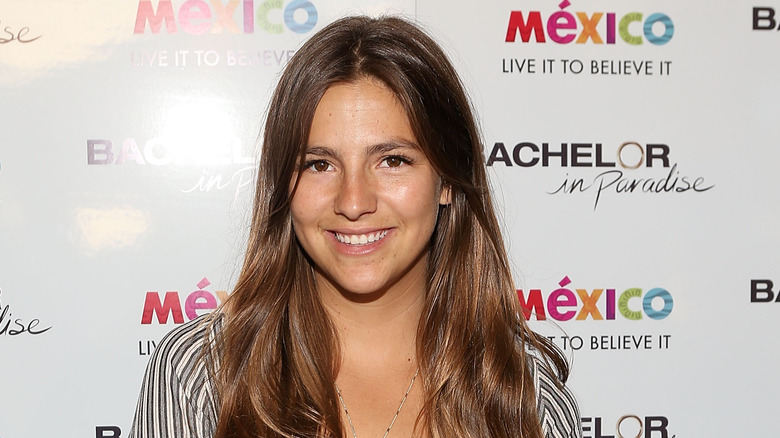 Jesse Grant/Getty Images
Lucy Aragon competed in Season 18 of "The Bachelor" with Juan Pablo. She was sent home after three weeks. She also appeared on the first season of "Bachelor in Paradise," per IMDb. Since her appearance on those shows, Lucy, who goes by Lucinda now, has really pushed the limits of the whole professional "free spirit" thing.
Per Bustle, she's gone to Burning Man 12 times, traveled to 92 countries, and is a fan of posting photos of herself naked in exotic locales, such as this one on her Instagram of her diving naked into the water in Fiji in April 2021. As Lucy said, "Being a free spirit isn't a job, it's a lifestyle." (Even so, "Free Spirit" was listed as her occupation in her "Bachelor" bio.)
She dated Spiegel in 2013, sometime around the time her season of "The Bachelor" was on television. As mentioned, Lucy was eliminated in week three. Her official "Bachelor" bio (via the Observer) stated that she was 5'9" and from Santa Barbara. It also said, "I admire my best friend Kate Upton for her thick skin, my mother for her patience with me, and Steve Jobs for always believing in himself."
She even posted a photo to Instagram with Upton and captioned it, "SI launch with my two besties. I'm sorry but I DARE YOU to have two hotter best friends than me." Clearly, she's no stranger to rubbing elbows with celebs.