The One Storage Wars Co-Star Brandi Passante Couldn't Stand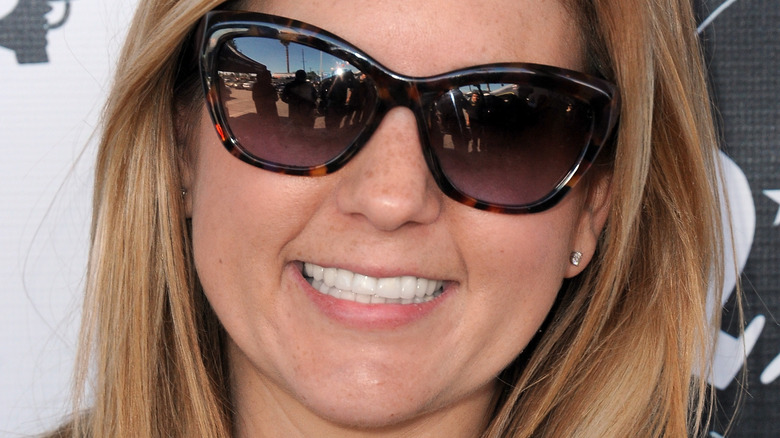 Albert L. Ortega/Getty Images
Brandi Passante was one of "Storage Wars" favorite bidders from when she joined the show in 2010 until she left in 2014. The A&E series features an eclectic cast battling over the contents of storage lockers that have been seized from their original owners after they stop paying rent. The competitiveness and humor between the cast members coupled with the anticipation of what they might find inside the storage lockers have brought viewers back time and again throughout the show's 12-season run. According to ScreenRant, when the show ended in 2019, fans were so disappointed that the network decided to bring it back for a 13th season in the spring of 2021. Passante and her now ex-partner, Jarrod Schulz, agreed to return to the show for the 13th season, much to the delight of their fans.
While the couple originally left "Storage Wars" to star in their own spin-off, "Brandi & Jarrod: Married to the Job," they unfortunately split back in 2018 (via People). In the Season 13 premiere, Passante announced their breakup, and in a separate interview, Schulz explained why they decided to return to the show even though they are no longer an item. "Just because me and Brandi aren't together anymore, doesn't mean we can't go to an auction — but separately."
It was no secret that the "Storage Wars" cast members did not always get along, but there was one in particular that really got on Passante's nerves throughout the years. Read on to find out who.
Brandi Passante is decidedly not a fan of this co-star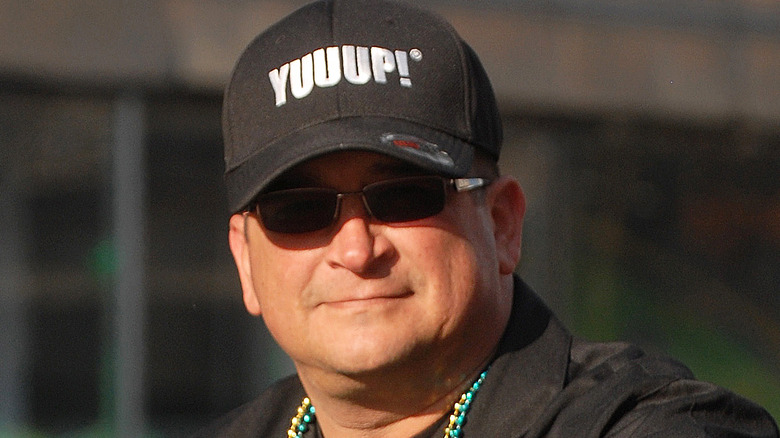 Paul Warner/Getty Images
One of the reasons Brandi Passante became such a fan favorite on "Storage Wars" is because of her willingness to speak her mind. In an interview with Inquirer.net, Passante and her then-partner Jarrod Schulz answered questions about their experience on the show and their own relationship. The interviewer was particularly curious about the relationships between the cast members on the series and whether the dynamic between them was truly genuine or scripted. 
Dave Hester is a character fans love to hate, with his rough demeanor and tendency to annoy his co-stars by bidding at the last second with his irritating catchphrase, "Yuuup." Inquirer.net asked Passante and Schulz if Hester was actually a jerk in real life. Without hesitation, Passante replied with a simple and straightforward "yes," adding that it was a quick and easy answer. Schulz jumped in to explain that, on "Storage Wars," what viewers see is real and not scripted. "Once we get there, whatever happens is whatever we do on our own. Nobody tells us what to do. Nobody tells us what to say. If it appears as if Dave is getting on my nerves, it's because Dave is getting on my nerves."
For his part, Hester does not seem to mind being disliked. "I was poor Jarrod and Brandi 25 years ago, and nobody cut me any slack," Hester told the Orange County Register. "I'm not there to make friends; I'm there to make a profit and pay my operating costs."