The Truth About Jane Pauley's Husband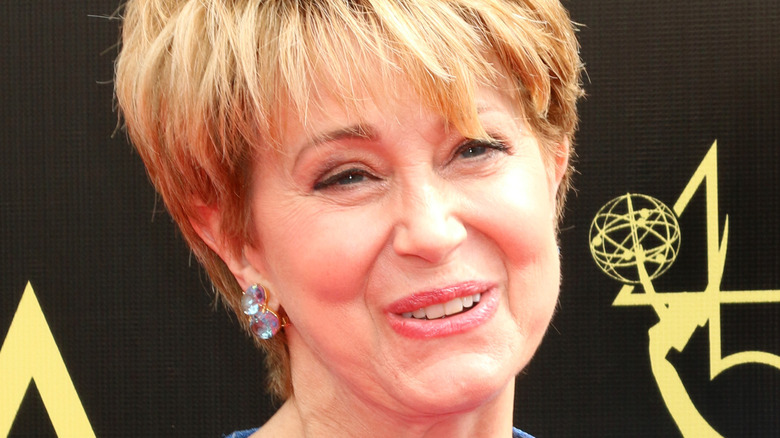 Shutterstock
Jane Pauley started making her mark in television news in 1974 when she was just 24 years old. At the time, she was working for a TV station in Indianapolis when she was asked to audition for Chicago's NBC affiliate. She was offered the job and made history by becoming the first woman to co-anchor a major evening newscast in Chicago. Not even 10 months later, Pauley was chosen to replace Barbara Walters on the "Today" show. She co-anchored "Today" from 1976 to 1989, per IMDb.
Pauley first met her husband Garry Trudeau in 1975. She was new to the "Today" show and her co-host Tom Brokaw introduced them at a dinner party he and his wife threw. Pauley told Ability Magazine, "It absolutely was a setup. And it worked!" Trudeau had just won a major accolade in his career and was becoming quite well-known. Despite this, Pauley had no idea who he was when they met, per Fabiosa. They dated for five years before marrying on June 14, 1980.
Today, Pauley and Trudeau have been married for 41 years. They have three children — twins Rickie and Ross, and youngest son Thomas — and two grandchildren. They've been equally as successful in their careers. Pauley, of course, moved from "Today" to "Dateline NBC" to her own short-lived "The Jane Pauley Show," back to "Today," and finally, to her current gig at "CBS This Morning," per IMDb.
You're probably somewhat familiar with her husband's work too.
Jane Pauley met Garry Trudeau shortly after he won the Pulitzer Prize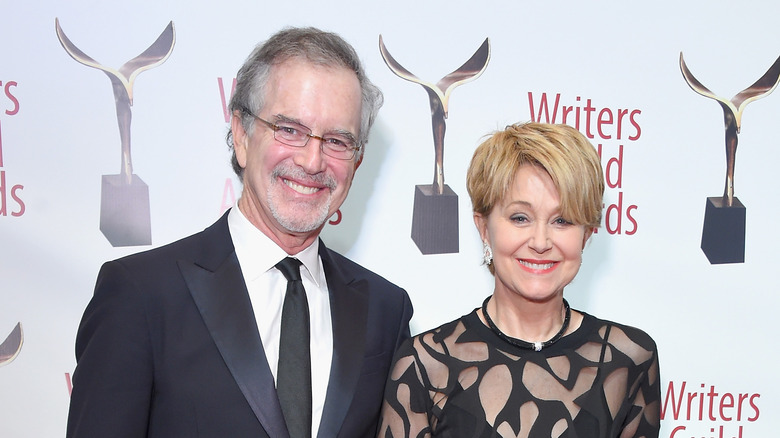 Michael Loccisano/Getty Images
Garry Trudeau is the creator of the Pulitzer Prize-winning comic strip "Doonesbury." He started it as a lark while a junior at Yale University in 1968, per CBS News. The comic strip was originally called "Bull Tales," and it attracted attention because he dealt with social and political issues of the time.
In an interview with NPR, Trudeau said, "You can't exaggerate the importance of novelty in jumpstarting a career. People were so surprised by this strip that was about sex and drugs and rock 'n roll and politics and all the things that I was concerned about and was thinking about in college that I got cut a lot of slack."
The United Press Syndicate approached Trudeau about syndicating his comic strip and he was off and running. It debuted as a daily comic strip on October 26, 1970, per Encyclopedia.com. "Doonesbury" has been groundbreaking in many ways. It was the first comic strip to feature an openly gay character. It dealt honestly with the ravages of war.
The year he won the Pulitzer Prize, President Gerald Ford said, "There are only three major vehicles to keep us informed as to what is going on in Washington: the electronic media, the print media, and "Doonesbury," not necessarily in that order," per Market Watch. "Doonesbury" and Trudeau celebrated 50 years in 2020.