Charles Spencer Responds To The Controversy Surrounding Lilibet Diana's Name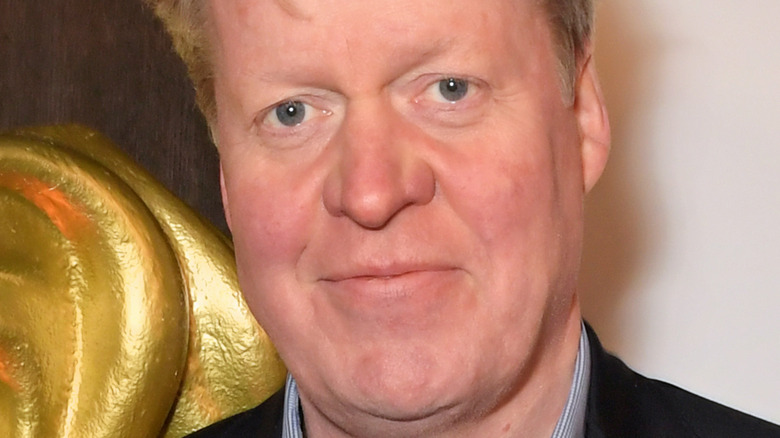 David M. Benett/Getty Images
Shortly after Meghan Markle and Prince Harry announced the birth of their daughter — and revealed the name that they chose to give her — controversy ensued. According to a statement on the Archewell website, the Duke and Duchess of Sussex shared that they named their daughter Lilibet Diana. "Lili is named after her great-grandmother, Her Majesty The Queen, whose family nickname is Lilibet. Her middle name, Diana, was chosen to honor her beloved late grandmother, The Princess of Wales," the statement reads, in part. 
It didn't take long for questions surrounding the name to surface. Primarily, it seems people wanted to know if Harry asked Queen Elizabeth's permission to name the baby Lilibet, since it is a family nickname and could be considered more personal. While Page Six reported that Harry did speak to his grandmother before naming his daughter, BBC News cited a palace source who claimed that Harry did not ask for permission to use the moniker. According to the Daily Mail, Harry has threatened to take legal action against false reports that he didn't speak to his grandmother ahead of announcing his child's name to the world.
In a new interview with "Lorraine" that aired on ITV on June 10, Princess Diana's brother, Charles Spencer, was asked about the controversy surrounding the newborn's name, according to Hello! Keep reading to find out what he had to say.
Charles Spencer pays little mind to the media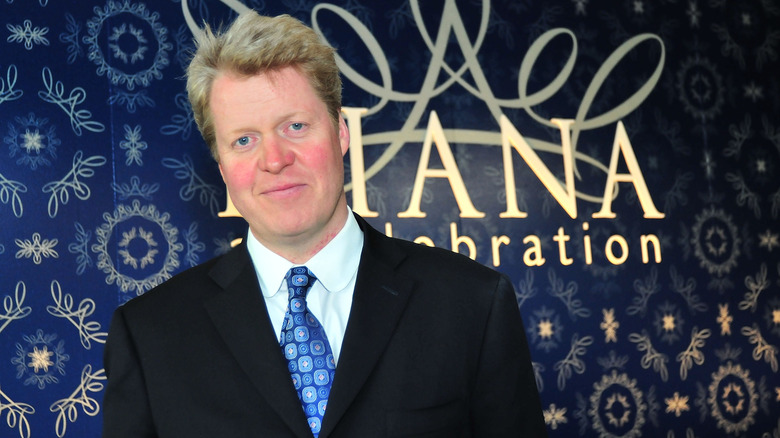 Lisa Lake/Getty Images
Charles Spencer has long had a good relationship with his nephews, Prince William and Prince Harry. In chatting with Lorraine Kelly on her morning program, Harry's newborn daughter Lilibet Diana came up in conversation. With the media storm going on, Spencer made it clear that he pays little attention to what's being reported by the media, and that his focus is on his family — the people that he knows personally. 
"When I look at all these newspapers going berserk again and I've always found it so hard, I think it's because I'm not very imaginative, but I always see things in term of family. And I remember when I was a boy and Diana became Princess of Wales, I just sort of ploughed along on the same path. You separate the media personality from the real person who's a member of your family, and that's all that matters at the end of the day," he said, according to Hello! Spencer always seems to be very level-headed, and this response to the media mayhem surrounding his nephew and his great-niece's name has elicited the same sort of response from him.