The Truth About Nicole Byer's Divorce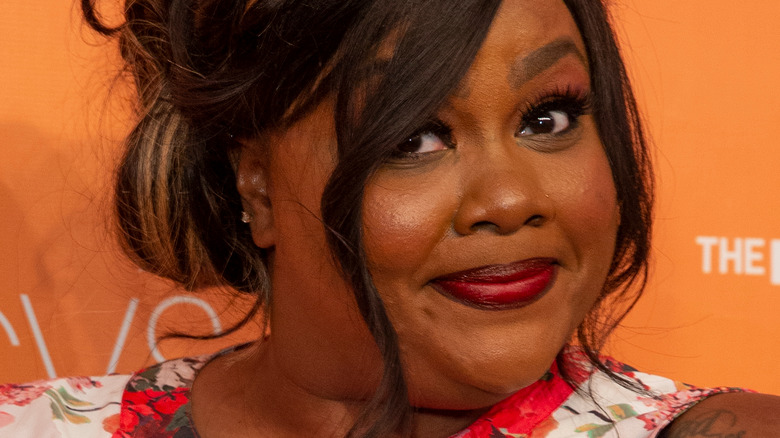 Shutterstock
Nicole Byer's big break came on MTV's "Girl Code," where her witty one-liners and comedic talent earned her rave reviews and quickly boosted her popularity. Since then, she's starred in "Loosely Exactly Nicole" and has appeared on "30 Rock" and "Brooklyn Nine-Nine," among others, per IMDb. She also hosts "Nailed It," a baking show on Netflix, and her podcast, "Why Don't You Date Me." Safe to say, she's booked and busy!
Byer is an open book on her romantic life and draws on her life when she's creating sketches. However, her vivacious personality might be a drawback to some, as she explained to The Guardian in 2019. "I think that having my own money is demeaning to some guys, as well as being loud and someone that other people like. This sounds full of myself, but my fans really like me. They come to my meet and greets and want to connect with me, and I try to give them a little bit of myself because I appreciate them. So any date would have to understand that the people who watch my content share my life, too," she said.
But Byer did find love (or so she thought) and was married at one point. Keep reading for more details.
Nicole Byer's marriage didn't go exactly as planned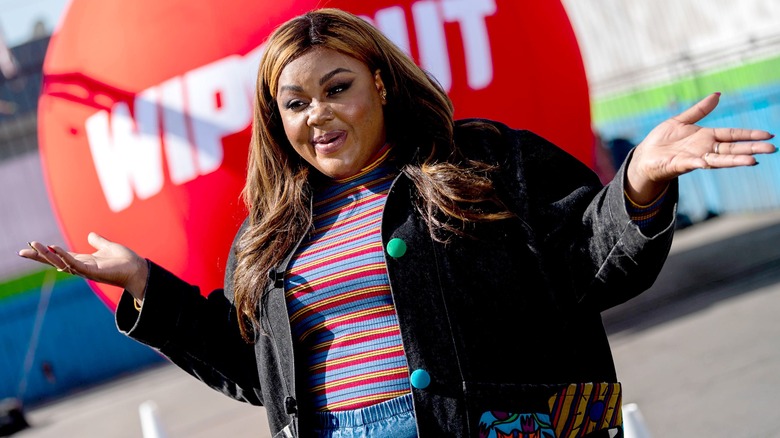 Emma Mcintyre/Getty Images
Nicole Byer's short-lived marriage was decidedly unconventional, according to a 2016 interview with Entertainment Weekly. She told the outlet about a "Loosely Exactly Nicole" episode where she got married — and it turns out, the sketch was based on a true story. "On one episode, I get married to a man for money, and he gets married to me for a green card," Byer said to EW. 
Byer also shared the story of her marriage in a 2016 interview with Conan O'Brien, sharing that when she was 20 years old, she "married a man for money." The comedian told O'Brien, "He was a teeny tiny little Indian man who wanted to stay in America, and I was a lady $30,000 in debt who wanted to continue living." Essentially, Byer's ex-husband paid her to have a green card marriage. Byer added that she got half of the money and used it to pay for improv classes instead of paying off her debts. She later served her husband with divorce papers, and the rest is history.
Although things are currently quiet on the romantic front, Byer remains hopeful about finding love. She told The Guardian in 2019, "I want to be in a relationship. I will go on a date with a weirdo because maybe they could be my weirdo. And yes, they may be very fun to talk about, but I will go just in case they are perfect for me."