Inside Zach Braff's Relationship History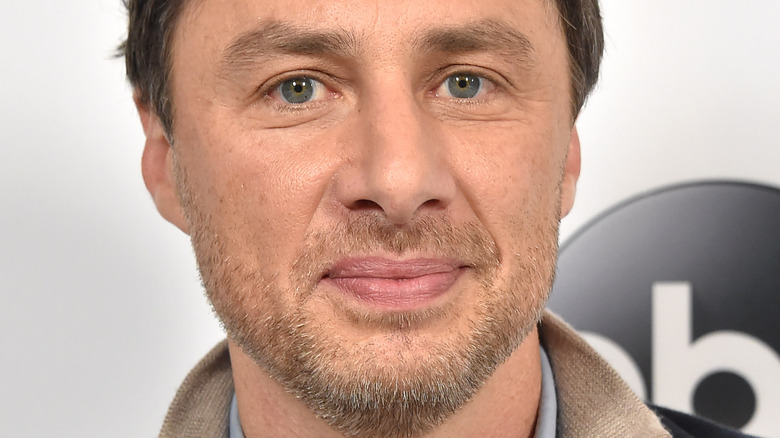 Shutterstock
Recently, Zach Braff has been in the news for his relationship status a lot more than artistic accomplishments. The "Scrubs" star started dating Florence Pugh in 2019. Given the couple's 21-year age difference, it was a bit of a scandal. If you're worried about Pugh, though, don't be. The "Little Women" actor can take care of herself. "I have the right to hang out and be with and go out with anyone I want to," she said when speaking to Elle U.K. about her relationship with Braff in 2020. "I've always found this part of what people do really bizarre. I'm an actor because I like acting and I don't mind people watching my stuff, but people have no right to educate me on my private life."
Pugh began dating Braff right after she became a star. Their relationship coincided with several years of big career moves for her, including her breakout roles in "Midsommar" and "Little Women." So this is Pugh's first high-profile relationship (and she's doing a stellar job defending it), but what about Braff?
Read on below as we break down Braff's relationship history.
Mandy Moore doesn't have fond memories of dating Zach Braff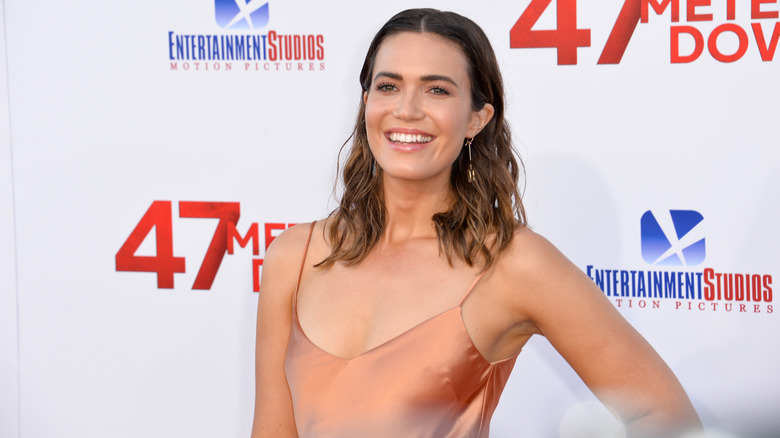 Shutterstock
When Zach Braff's relationship with Florence Pugh became front-page news, it was nothing new for the actor. Before Pugh, Braff was involved in a slew of high-profile relationships. Let's take it back to the beginning: Braff's first tabloid-worthy romance came in 2004 when he started dating Mandy Moore. "It's just nice to be with anyone who's supportive of what you do and proud of you and respects you and respects your work," Moore told Cosmopolitan in 2006.
Sadly, things with Braff and Moore didn't stay so copacetic. Shortly after the 2006 interview with Cosmo, the couple split. After the breakup, Braff spoke publicly about how complicated the high-profile relationship was. "I don't want to date the super-famous girls," he said on the Howard Stern Show in 2014. "Remember, I did that once before when I dated Mandy Moore and it was not a good — I didn't like it."
As for Moore, she took the breakup even worse. Speaking to Marie Claire after the breakup, Moore referred to the end of the relationship as icing on a "really bad cake, the burned cake," (via People). Yikes!
Shiri Appleby and Zach Braff had different priorities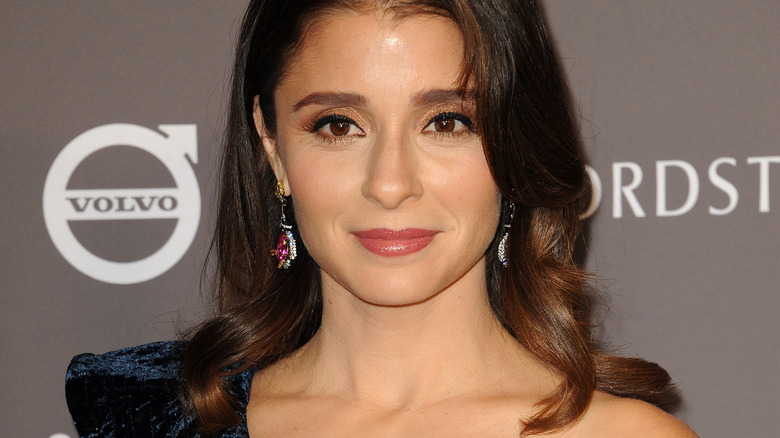 Shutterstock
It might have taken Mandy Moore a minute to move on from the overbaked cake that was her relationship with Zach Braff, but not so for her ex. By 2007, he was dating Shiri Appleby, best known for her work in "Roswell." "Shiri and Zach were a great match," an insider told Life & Style at the time, adding that they were able to connect over their similar backgrounds, having been raised in traditional Jewish households (via Just Jared).
The reason this match didn't work? According to the source, Appleby wanted kids, and Braff was horrified at the idea. "Shiri wanted to start a family, and Zach shuddered at the thought of being tied down," they explained. "He can't imagine getting married before he's 40." Ultimately, according to the insider, Braff just wasn't ready to commit.
Next came Braff's longest-running relationship. Braff dated supermodel Taylor Bagely from 2009-2014. A rep for the actor confirmed the split to People at the time. The reason for the split? We aren't sure, but we do know that Braff kept his name out of the headlines until becoming linked with Pugh (21 years his junior) in 2019. It's been a long road for Braff with a lot of false starts in love and romance, but we have good news. By all accounts, Braff and Pugh are still going strong...at least as of this writing.