The Truth About Zach Braff And Mandy Moore's Split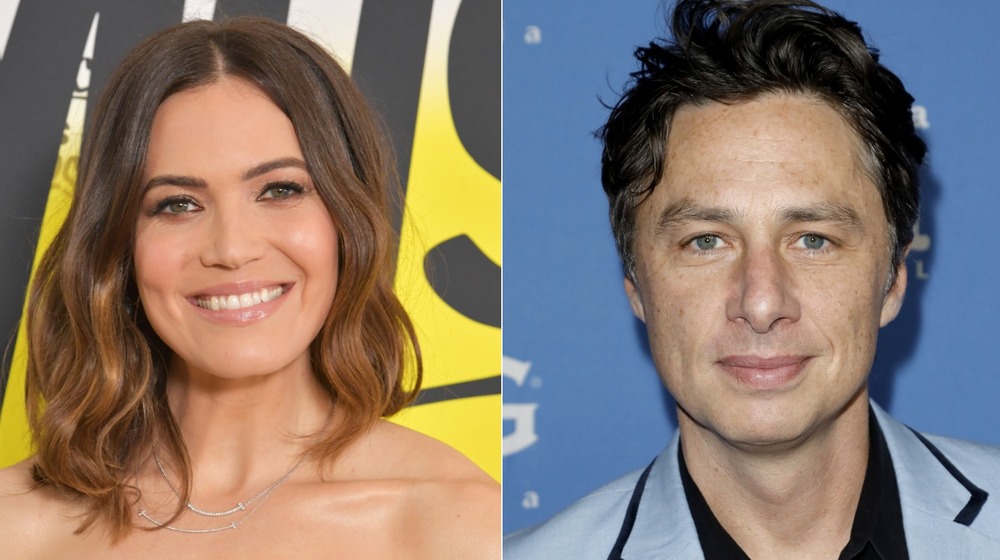 Lester Cohen, Tibrina Hobson/Getty Images
The early 2000s brought about a lot of our favorite celebrity couples and some of us are still wondering why many of them didn't work out to this day! This definitely includes actress/singer Mandy Moore and actor Zach Braff, who began dating in 2004 and lasted until late 2006.
This adorable former couple first went public by attending the Golden Globes together in 2006. Moore told Cosmopolitan in April 2006 that their relationship before their award show debut wasn't necessarily a secret. "I thought people knew we were dating and just knew we were quiet about it. We'd been photographed together before."
And the This Is Us star seemed to be super into Braff at the time, adding, "It's just nice to be with anyone who's supportive of what you do and proud of you and respects you and respects your work. I feel lucky to be with someone who's like that."
As if fans couldn't get enough of the couple, Moore even guest starred on Braff's NBC show Scrubs.
So what could have gone so wrong that, according to InStyle, led the Tangled star to write a breakup song at the time with the lyrics, "You said you could be good, but somehow you're guilty. And you're not even sorry?"
The two stars did give us some hints.
Zach Braff said he didn't like dating Mandy Moore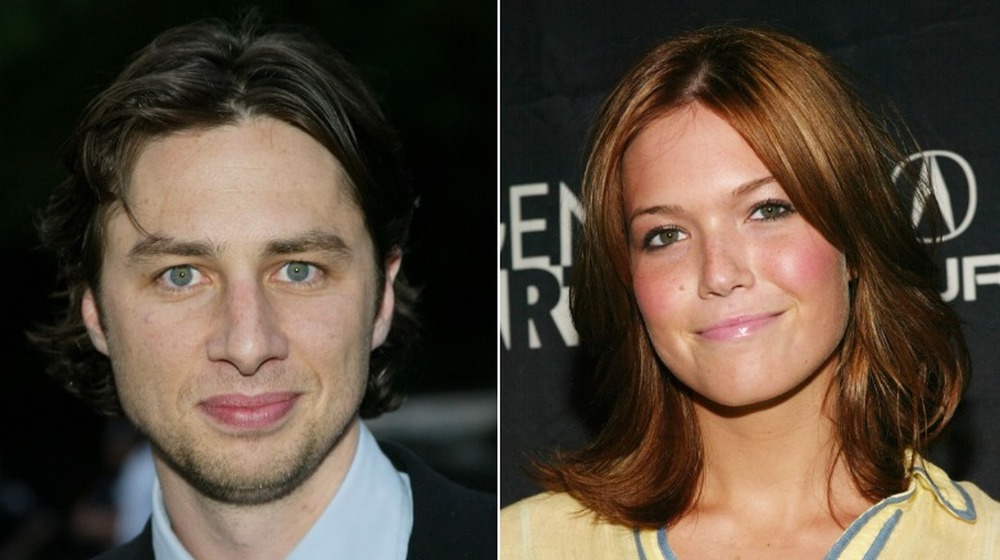 Evan Agostini, Evan Agostini/Getty Images
A Walk to Remember star Mandy Moore and Garden State actor Zach Braff don't seem to look back at their relationship too fondly.
InStyle reported in 2019 that Moore compared their breakup to icing on a "really bad cake. The burned cake." But she did partially contribute that to it happening during a "really low, really sad" time in her life, telling Jane magazine (via People), "the breakup added to what I was going through, but it's not the complete reason."
Braff was much harsher when discussing his split with the Chasing Liberty star. When referring to dating other celebrities, he told The Howard Stern Show in 2014, "Remember, I did that once before when I dated Mandy Moore and it was not a good — I didn't like it." He did clarify what he meant, adding, "when you date another famous person, that's when they really hound you. That's when the paparazzi are outside your house, and that's when you can't ride your bike through Manhattan, because they follow you."
While that may be a fair point, Braff is currently dating Midsommar actress and rising star Florence Pugh. As for Moore, she too has moved on. She and husband, musician Taylor Goldsmith, are expecting a baby in 2021.