The Least Likable Chrisley Family Member Revealed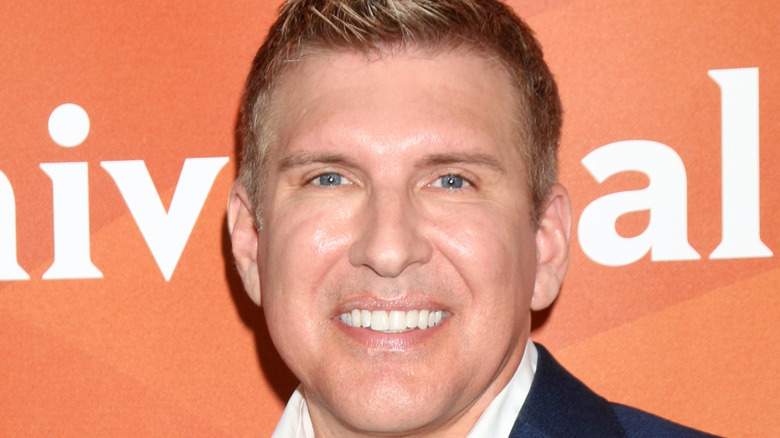 Shutterstock
"Chrisley Knows Best" draws a large following of loyal viewers who love to watch the boisterous and quirky family, led by real estate tycoon Todd Chrisley, go about their lives in Nashville, Tennessee. However, just like with any other reality television show, some of the characters are more likeable than others. Nicki Swift wanted to get to the bottom of which Chrisley family member fans find the least likable, and polled 643 respondents across the United States to find out the answer. Included in the poll were six of the Chrisley clan members: Todd, his wife, Julie, and four of his children: Savannah, Chase, Kyle, and Lindsie. 
Not all of Todd's children share the same mother. While Savannah, Chase, and Grayson were born to Julie and Todd, Kyle and Lindsie come from his previous marriage to Teresa Terry (via TV Shows Ace). According to People, Lindsie is now estranged from her father, although she continues to appear in the spotlight from time to time. Todd's second child and first son, Kyle, was also estranged from his father during some time, but was able to reconcile a couple years back. At the time, Kyle posted on Facebook about the reconciliation. "I went to my dad with an apology. His words were 'I love you always, and you are forgiven'... I will be forever grateful."
Read on to find out which Chrisley family member was voted least likable by fans.
The Chrisley patriarch is the family member fans love to hate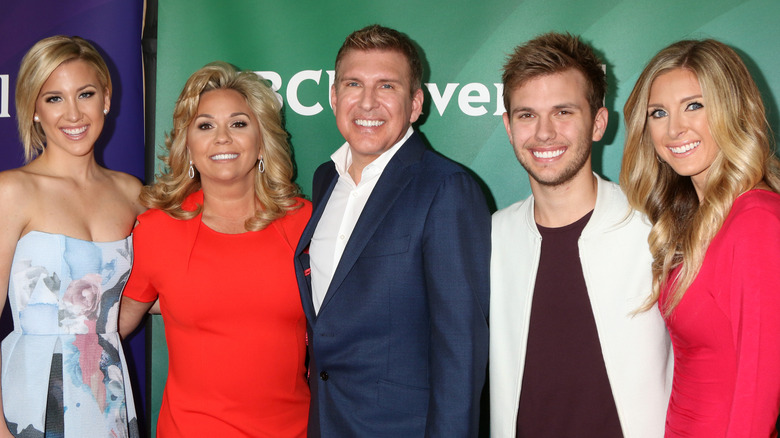 Shutterstock
Perhaps unsurprisingly to fans of "Chrisley Knows Best," Todd was rated the least likable family member, bringing in 23.33% of the vote. Following in second place was Savannah with 18.82% of the total vote. Chase came in at 16.02%, while Lindsie earned 15.71%. Kyle took second-to-last place with 13.69%. The family member that came in as most likable was matriarch Julie, who earned 12.44% of the total vote.
Todd has come under fire for various reasons over the years, which could contribute to his rating as least likable Chrisley family member. In 2019, Todd and Julie were accused of tax evasion and faced a 12-count indictment that included conspiracy, bank fraud, and wire fraud (via NBC), which they settled with the state of Georgia. At the time, Todd denied the charges, saying, per NBC, "Julie and I knew all along that we had done nothing wrong and that when the facts all came out, we would be fine."
Earlier that same year, TMZ reported that Lindsie accused Todd and her brother Chase of extorting her over a sex tape she made. Todd denied this as well. 
Despite his ranking in the poll, Todd himself continues to carry the title of "patriarch of perfection," which he was dubbed in Season 1 of the show.