Cardi B's Feature On Migos' New Song Has Twitter In Shock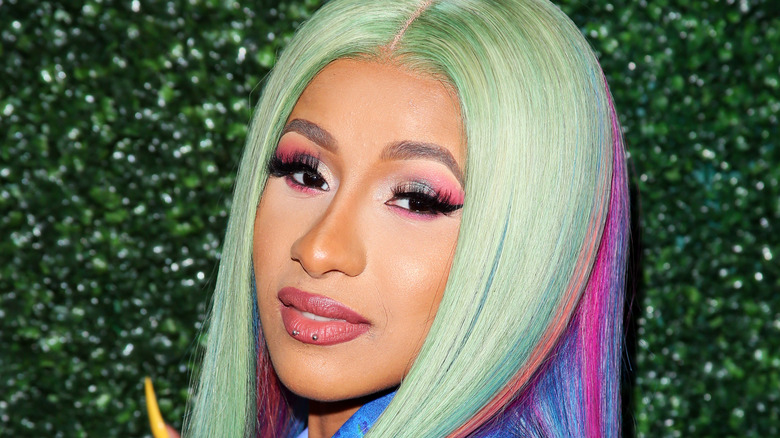 Jean Baptiste Lacroix/Getty Images
Migos' long-anticipated new album, "Culture III," released on June 11. The project, which marks the rap group's fourth studio album, includes features from Future, Polo G, Juice WRLD, Drake, Pop Smoke, and Justin Bieber. And, according to all of the social media reactions, "Culture III" is a top contender for best album of the year. At least in the realm of current hip-hop, they seem to be rising above the pack.
"its safe to say Culture 3 was way better than the last Migos album," one fan tweeted. "Migos sleeping knowing they dropped the best album in 2021," someone else wrote, sharing a meme of Migos' Offset, Quavo, and Takeoff sharing the same bed, in a similar fashion as The Powerpuff Girls. "Man Migos did something special with this album," a third fan commented. 
Despite all of the coveted features, however, fans seem to be shocked by a guest verse on the song "Type S***" ... and it involved none other than Offset's own wife, Cardi B. Find out more below.

Fans think Cardi B 'washed' Migos on this song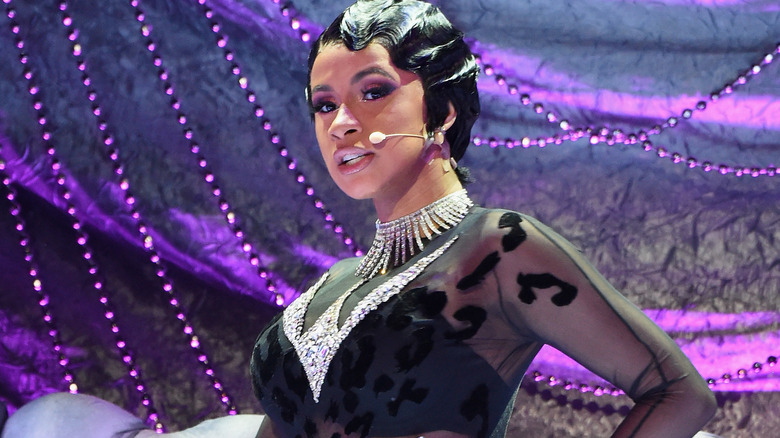 Kevin Mazur/Getty Images
Migos dropped "Culture III" on June 11, and fans seem to enjoy all of the guest features (especially the ones from late rappers Pop Smoke and Juice WRLD). One particular feature, though, has Twitter in shock... and for good reasons. Apparently, fans weren't expecting Cardi B to go so hard on "Type S***."
In the new song, Cardi B brags about how far she's come, while name-dropping some of her favorite brands such as Marine Serre and Hermès. "Feel like 'Yoncé with this Birkin, but I'm Rowland with this Kelly," she raps in the verse (via Genius). And according to Twitter, Cardi completely out-rapped Migos on their own track.
"Cardi washed all 3 amigos in less than 40 seconds," one fan joked. "Why Cardi always eat Migos up like this?! WHY CARDI?!" someone asked. "Cardi B killed them boys on they own track [laughing emoji] that 'type s***,'" a third fan hilariously said. Whatever you may think of Cardi's songs, her rapping skills have improved tremendously, and fans definitely noticed. "Cardi just keeps getting better and better every song – gotta give credit when it's due. she's WORKING!," one person tweeted. Nicely done, Cardi!