Who Is Ryan Seacrest's New Girlfriend, Aubrey Paige?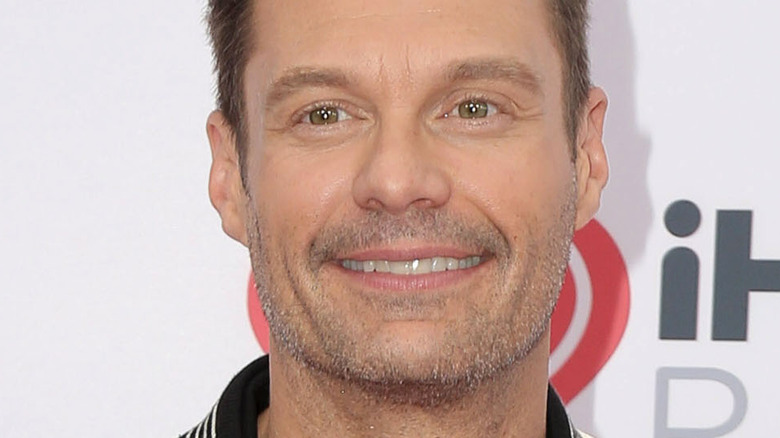 Shutterstock
It's been about a year since Ryan Seacrest and on-off girlfriend Shayna Taylor called it quits. The pair first got together in 2013 after meeting through friends. They split briefly in 2014 but later got back together, and they moved in together in May 2017, per People. They split again in February 2019 but remained friends and vacationed together on a yacht in Italy that summer, per another report from People. By September 2019, they were back together. They split for good in June 2020 after quarantining together during the coronavirus pandemic, per Closer.
Before Taylor, Seacrest dated Julianne Hough for three years from 2010 to 2013, per Entertainment Tonight. At the time, Hough was just gaining fame in her role as a professional dancer on "Dancing With the Stars," and Seacrest was her first high-profile relationship. Going back even earlier, Seacrest also dated model and actor Shana Wall from 2003 to 2005. Shana appeared on "The Amazing Race" and was Seacrest's date to the 2005 Primetime Emmy Awards, per Closer. They remained friends, and rumors that they were rekindling their relationship started when they were hanging out together in New York City in March 2016.
Now, Seacrest has moved on to a new lady love. Keep reading to find out who she is!
Ryan Seacrest is reportedly dating Instagram influencer Aubrey Paige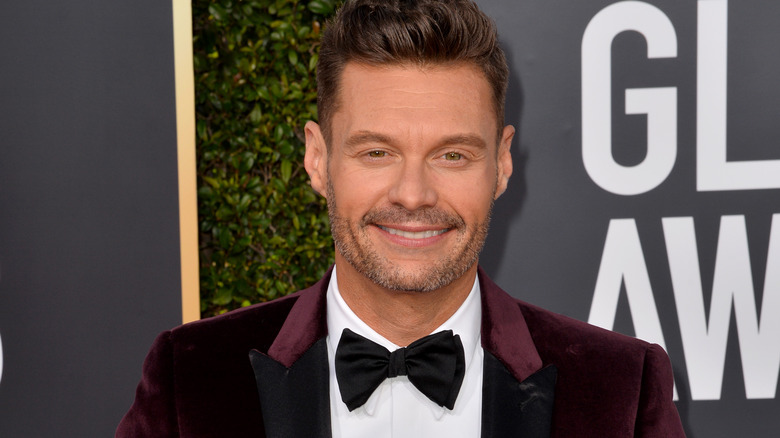 Shutterstock
Ryan Seacrest has officially moved on from Shayna Taylor. He was spotted out and about in the Hamptons and around New York City with a leggy brunette named Aubrey Paige over Memorial Day weekend, per the Daily Mail. The stylish couple was captured in photos obtained by the Daily Mail arriving for a weekend getaway via helicopter. Seacrest's chauffeur greeted them, took their designer luggage from them, and whisked them away in a Range Rover.
Seacrest's rumored new lady love has an Instagram following of nearly 50,000 — and yes, he's one of her followers, per Page Six. The romance appears to have been going on for at least three weeks, as she posted a photo of herself in a leopard print bikini in the backyard of Seacrest's $85 million Beverly Hills mansion before Memorial Day, per the Daily Mail.
As news of their reported relationship made the press, Paige made her Instagram account private, despite her being an influencer. Not much is known about her yet, but the Daily Mail revealed that she's half his age, 23 to his 46. If the rumored couple confirms their relationship, fans are sure to have more to say about the age difference.