The Real Reason Ryan Seacrest And Shayna Taylor Split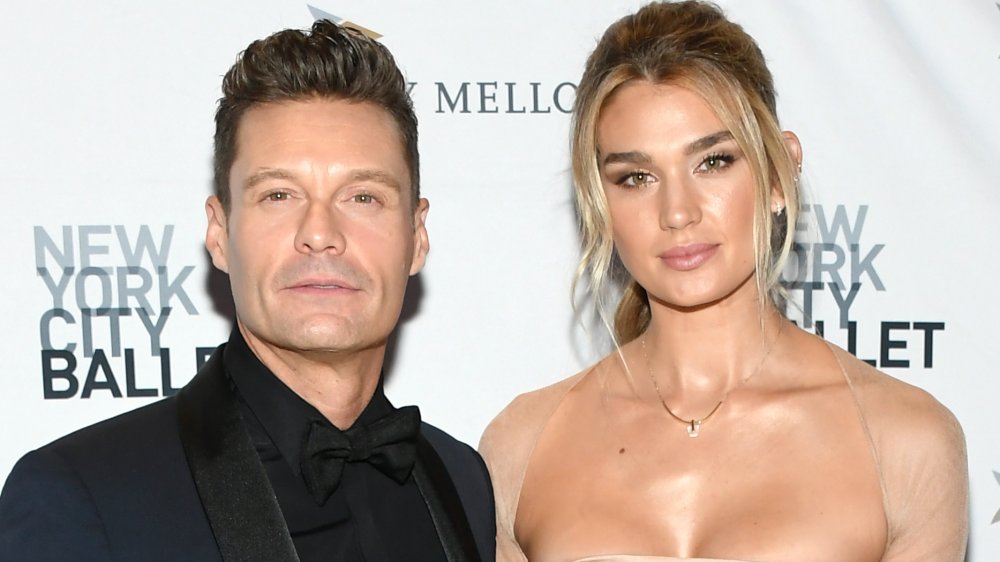 Mike Coppola/Getty Images
Ryan Seacrest has enjoyed plenty of opportunities, achievements, and accolades related to his career, however, he hasn't had the same kind of success when it comes to his dating history. Case in point? On June 29, 2020, news broke that the television host had split from chef and wellness influencer Shayna Taylor ... again.
The pair were first connected as a couple back in March 2013, according to Us Weekly, but they broke up by December of the next year. They tried to make it work again in 2016 and even moved in together in 2017, seemingly going strong until February 2019, which is when they split for the second time. However, by that September it looked like things were on again for the on-again-off-again couple.
"I just want to say happy third anniversary to Shayna," Seacrest said at the beginning of May 2020 while sending a sweet message to Taylor on Live With Kelly and Ryan (via Us). "It is our third time together. So we've gotten together, broken up, gotten together, broken up. This is No. 3 of being together. So we're celebrating as well."
He continued by explaining that their relationship has been on "an eight-year run," and while it was their "third run together," the duo "celebrate[s] each try." He noted that "nothing's perfect," adding, "[y]ou just keep trying until you get it right." We wonder if Seacrest was thinking along the same lines when he and Taylor ended things for the third time.
Ryan Seacrest and Shayna Taylor split 'some time ago' (and he's moved on!)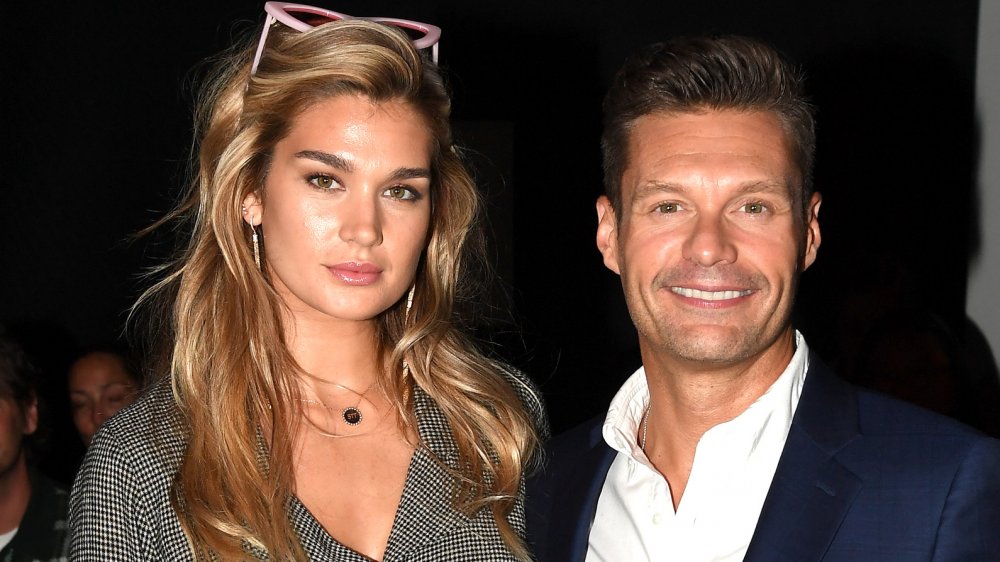 Nicholas Hunt/Getty Images
How do you know when it's time to move on from your ex? Apparently, it's taken a while — and multiple attempts to make their relationship a success — in order for Ryan Seacrest and Shayna Taylor to realize that they might not be meant for each other in the long run. "Ryan and Shayna decided to end their romantic relationship amicably some time ago," a representative for Seacrest told Us Weekly on June 29, 2020. "They remain good friends, each other's biggest supporters and will always cherish their time together as a couple."
But what went wrong? While the duo hasn't opened up about their third split publicly, Seacrest has been under a lot of pressure these days due to his hectic (and worrisome) schedule. That's perhaps why he felt like he needed to get some rest and rejuvenate — although he decided to do so without Taylor.
Following the split, it seems that Seacrest took a much-needed vacation, and on June 30, 2020 — just one day after his break-up with Taylor went public — he was spotted with a "mystery blonde" on a "romantic getaway in Mexico," per the Daily Mail. The outlet also published photos of the pair who were hanging out and holding hands while enjoying the sun. Only time will tell if this is a rebound relationship and a temporary pause for Seacrest and Taylor or if they're done for good this time.