How Much Is Frank Fritz From 'American Pickers' Worth?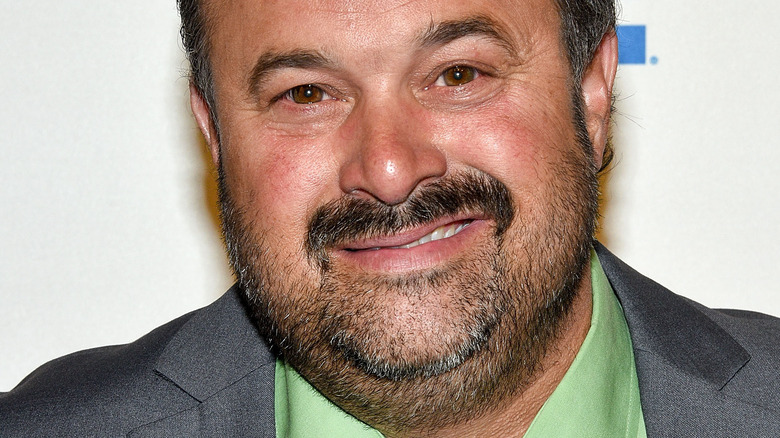 Grant Lamos Iv/Getty Images
Most of the shows on History are not, in fact, about history. These titles include, but are not limited to, "Ice Road Truckers," "Alone," and, of course, "American Pickers." For the uninitiated, "American Pickers" is a show about Mike Wolfe and Frank Fritz, who make their living by, well, picking through junk. The pair travels across the country looking for overlooked but valuable antiques and artifacts to sell in their shops. Basically, it's "Pawn Stars" on the go!
Sometimes, picking can be pretty profitable. Mike and Frank have found old motorcycles worth hundreds of thousands of dollars and guitars worth upwards of $10,000. However, when you factor in the cost of purchasing the item from the original owner, whatever repairs are necessary, and then however much they sell it for, often the profit margin doesn't amount to much more than $500. We know Mike Wolfe likes to hold on to items, but what about Frank?
Exactly how much does he make from flipping forgotten antiques? Read on below as we break down everything we know about Frank's net worth.
Frank Fritz downsized his digs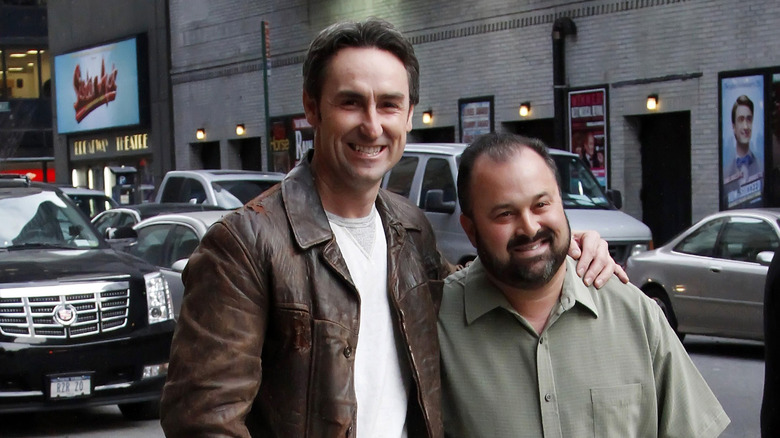 Shutterstock
As a child, Frank Fritz liked to collect old rocks and beer cans, per History. Frank didn't immediately turn his passion into a job, though. He spent the first part of his adult life working as a fire inspector. He left the field in 2002 to focus full time on "picking" and by 2010, landed a show on the network! Over the years, Frank has capitalized on his fame by appearing on other shows such as "Pawn Stars" and "Rachel Ray." On top of the money he's earning from his network contracts, he also earns a pretty penny reselling his finds in his antique shops. All in all, Frank is estimated to be worth $6 million, per Celebrity Net Worth.
Besides investing in his business, Frank likes to invest in property. Frank bought a three-bedroom, three-bathroom home in Iowa for $355,000 in March 2018. He reportedly bought it for himself and his then-fiance Diann Bankson, per The Sun. A lot has changed for Frank in the three years that followed. He and Diann split up, and he abruptly left "American Pickers." The good news? In true "American Pickers" style, he was able to sell the house for $3,000 more than he bought it.
Since taking a break from the show, Frank has tapered back his spending habits. As of this writing, he's reportedly living in a "modest" $155,000 farmhouse in rural Iowa, per The Sun.