Here's How Much Patrick Warburton Is Really Worth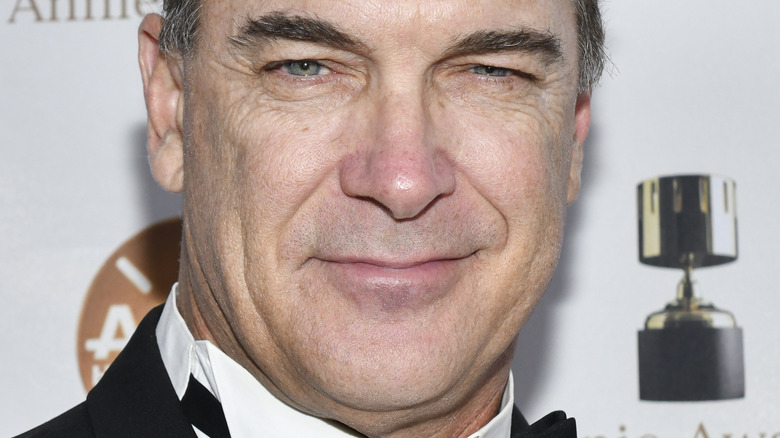 Rodin Eckenroth/Getty Images
While the name Patrick Warburton might not sound too familiar, you've probably seen the actor, known for his large stature, before, and you've definitely heard his booming voice. According to his IMDb, Warburton has been working in Hollywood since the late '80s and has appeared in several movies like "Ted" and "Men In Black II." He has also found steady work in TV, with countless roles on shows, such as "The Tick" and "Agents of S.H.I.E.L.D."
Yet perhaps what sets the handsome actor apart from others in the business may be the magnitude of TV series and animated movies he's done as a voice actor. Warburton has found huge success voicing characters in movies like "The Emperor's New Groove." "It was fun to explore what he sounded like," he recalled to the Daily Beast about his character, Kronk. Warburton also voiced cartoons like "Kim Possible" and most notably "Family Guy," just to name a few. He even voices characters in video games, including the 2020 version of "Call of Duty."
The former "Seinfeld" actor has also branched out into advertising, Celebrity Net Worth reports. Warburton has been the voice you probably recognize from a multitude of TV commercials for brands like American Express, Honda, and National Car Rental. In 2019, Warburton took to the stage, with a live show based on the book, "Letters from a Nut." With all these steady acting jobs, it's clear that the "Bee Movie" star is making bank and has been for a long time. 
Patrick Warburton uses his success to help others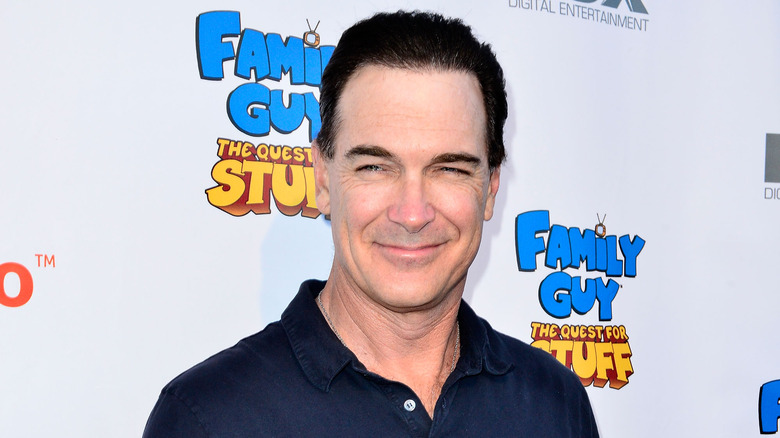 Jerod Harris/Getty Images
Patrick Warburton has been acting on several platforms for over three decades, and it's apparently made him a very rich man. According to Celebrity Net Worth, as of 2020, Warburton has a net worth of $20 million. It probably helps that just for his role as Joe Swanson on "Family Guy," Warburton reportedly makes about $85,000 an episode. He's been part of the animated show since its 1999 debut. Warburton also won an impressive $50,000 when he competed in the TV series "Poker Royale" in 2005.
So what does the father of four do with all that money? Glamour Path reports that Warburton has owned a mansion in Woodland Hills, California since 2012 that is worth $1.8 million. He also owns a few luxury cars, including a Rolls Royce and Jaguar.
The "Rules of Engagement" star is of course using his wealth to help those in need. Look to the Stars reports that Warburton donates to nine charities, including the American Heart Association and the Boys & Girls Clubs of America. Additionally, the actor hosts his own annual celebrity golf and music event called "The Warburton," where he raises money for St. Jude Children's Research Hospital. He told the hospital, "We wanted to have something that gave us a sense of purpose outside of just sort of our own world." The tournament has raised St. Jude's over $15 million since 2011. It's clear that Warburton isn't just a big man in size, but has a big heart too!