Britney Spears Reveals Her Hidden Tattoo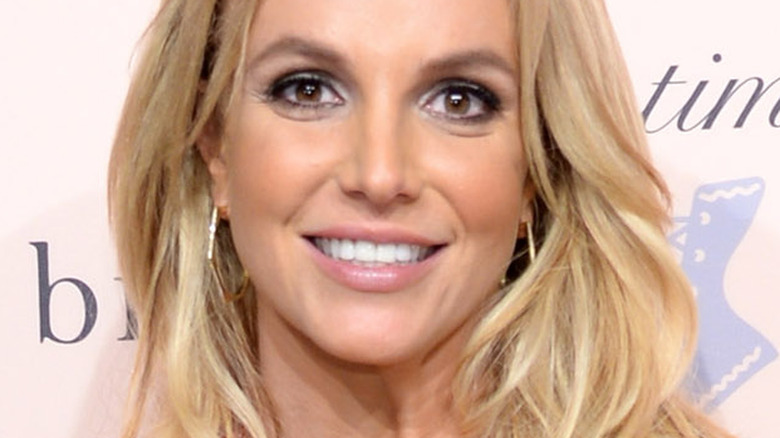 Kevin Mazur/Getty Images
Britney Spears has recently taken to social media to share an exclusive look at one of her hidden tattoos. As fans will know, the iconic popstar already counts several tattoos across her body... but she's considering getting some of those removed.
As reported by E! News, Spears and her ex-husband, Kevin Federline, share matching dice tattoos from a 2004 vacation in Ireland. In a now-deleted Instagram post from March 2020, the singer revealed that she's thinking about getting hers removed for good. "Albert Einstein once said 'God does not play dice with the universe ... so maybe I shouldn't have gotten the pink dice 7 on my left arm !!!!!" she wrote in the caption. "I don't even like ink .... guess I should remove it ?!?!!!!"
Although Spears didn't reveal if she ever went through with the tattoo removal, she has now given fans a sneak peek at another piece of ink we don't usually get to see. Take a look at her hidden tattoo below.
Britney's hidden tattoo was inspired by Madonna
On June 11, Britney Spears took to Instagram to flaunt her hidden neck tattoo, which happens to be her favorite. In the new picture, the singer can be seen showing off her tan in a bright pink bathing suit. "Hot pink makes my tan pop," she wrote in the caption. 
"Have you seen the tattoo on the back of my neck before ???? It's Hebrew, it's a language written backwards !!!!," she continued. "It says Mem Hey Shin and means healing !!!! It's my favorite tattoo but ironically you never see it." Per the Daily Mail, the tattoo is from 2004 and was inspired by Madonna. While Britney was touring overseas, Madonna (who is a Kabbalah follower) told her she should get the Hebrew phrase inked to promote healing in her life.
Spear's recent picture seems to actually be a screenshot of an Instagram video the singer shared May 9. In the clip, the singer can be seen dancing over Blackstreet's "No Diggity" in the same hot pink bathing suit, while putting her hair up to reveal her hidden tattoo. "PINK is the new RED !!!!!!" the caption reads.