Who Is Kurt Busch's Wife, Ashley Busch?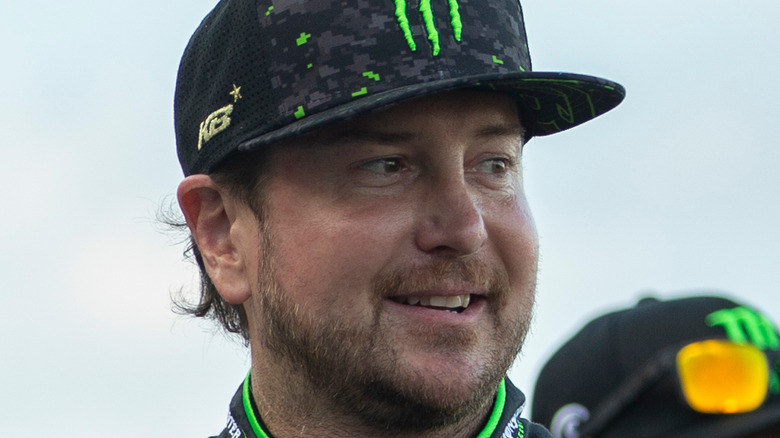 Shutterstock
NASCAR star Kurt Busch is currently the driver with the longest active career in the Cup Series. There are rumors that Busch will be moving to Michael Jordan's 23XCI racing team for the 2022 season, per Sportscasting. The 2021 season will be Busch's 22nd, and the veteran driver has been dismissing rumors that he'll retire then.
He joined Chip Ganassi Racing in 2019 and his contract expires at the end of the 2021 season, which made him the target of retirement rumors. A fake NASCAR Twitter account surfaced and issued a statement saying the veteran driver was retiring after the 2021 season. Busch called it out with a hilarious video of the "I'm not leaving" scene from "The Wolf of Wall Street."
In reality, Busch will be one of the most sought-after free agents, and his wife, Ashley, will be there supporting him all the way. Kurt and professional polo player and model Ashely Van Metre met in 2014 through her sister, who had been a friend of Kurt's for a while. Ashley told Southern Bride, "It felt like we had known each other forever. It truly was love at first sight." They dated for 10 months before getting engaged. He proposed in June 2015 while visiting Ashley's family in Virginia. He did it in the barn in front of Ashley's best friends — her polo horses — and decorated the barn with rose petals and candlelight, per Southern Bride.
Kurt and Ashley Busch married in St. Barts in 2017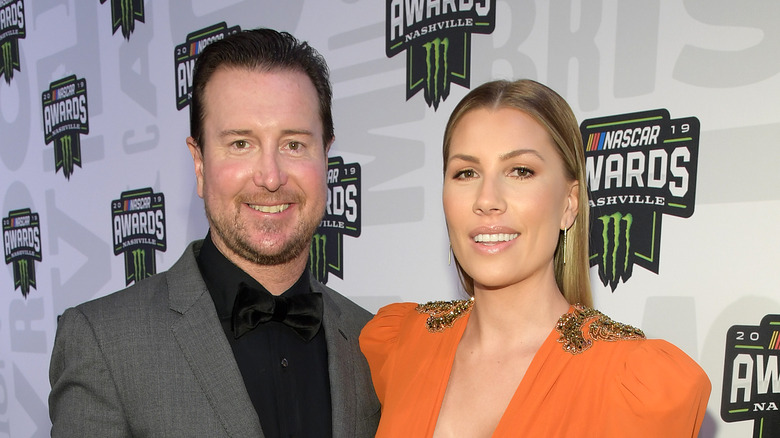 Jason Kempin/Getty Images
Kurt Busch and Ashley married in January 2017 on the island of St. Barts in front of 40 close friends and family. The wedding ceremony was officiated by Ashley's 90-year-old great uncle who had also married her parents and grandparents, per Southern Bride. The couple had a reception a week later in Palm Beach with a surprise performance by Steven Tyler, per Alt Driver.
Ashley is a world-class polo player who has been playing since she was 6 years old. She is a fierce competitor. In an interview with Jupiter Magazine (via Earn the Necklace), she said, "In real life, I'm a fairly mellow person. When I put my helmet on and get on the horse, it's like I'm a different person. I really get into the game. I'm there to win." With that attitude, we can see why she and Kurt get along so well.
Ashley is also the first Brand Ambassador for the U.S. Polo Association and the female face of the brand, per Earn the Necklace. In 2019, Ashley also starred in the CMT series "Racing Wives," which gave viewers a glance into her high-powered career on the Polo circuit, per TV Overmind.