The Truth About Atiana De La Hoya's Relationship With Travis Barker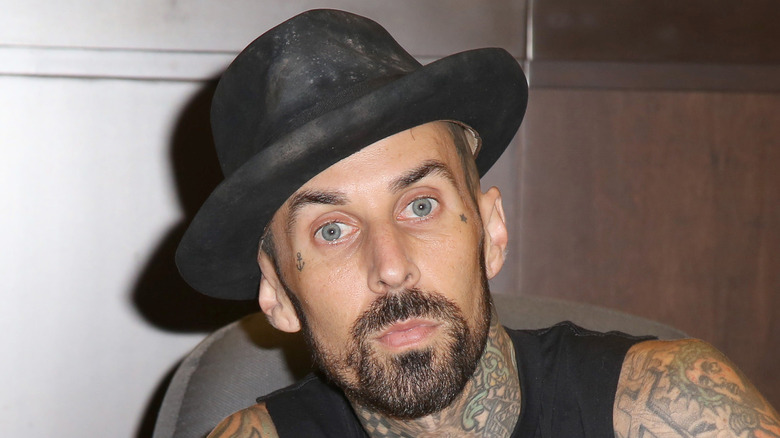 Shutterstock
Travis Barker is no longer married to Atiana De La Hoya's mother, Shanna Moakler, but the two are still very close. In fact, the musician and his former step-daughter, who is a model and artist, are so close that she went on a family vacation to Aspen with Barker and Kourtney Kardashian and shared photos of the trip on her Instagram account.
Atiana is the 22-year-old daughter of Moakler and boxer Oscar De La Hoya. The former couple started dating in 1997, got engaged in 1998, and welcomed Atiana in March 1999. Her parents never walked down the aisle because Moakler "discovered Oscar was cheating on her," according to Hollywood Life. Barker, meanwhile, came into Atiana's life in 2004 when he married her mother. Barker and Moakler filed for divorce in 2006 but briefly got back together before finalizing their divorce in 2008. But they continued to live together until 2014 to be better parents to Atiana, along with their two kids, Alabama and Landon, per People.
Moakler has been critical of her ex's relationship with Kourtney, according to Screenrant, which is reportedly causing a rift between her and her kids. Atiana and Alabama have chosen to hang out with Barker and Kourtney, per Screenrant, and they were seen doing Pilates with Kourtney in her backyard, per Life & Style. Barker's children and his stepdaughter seem to support his relationship with Kourtney — here's what else to know about his and Atiana's bond.
Atiana and her half-siblings are estranged from their mom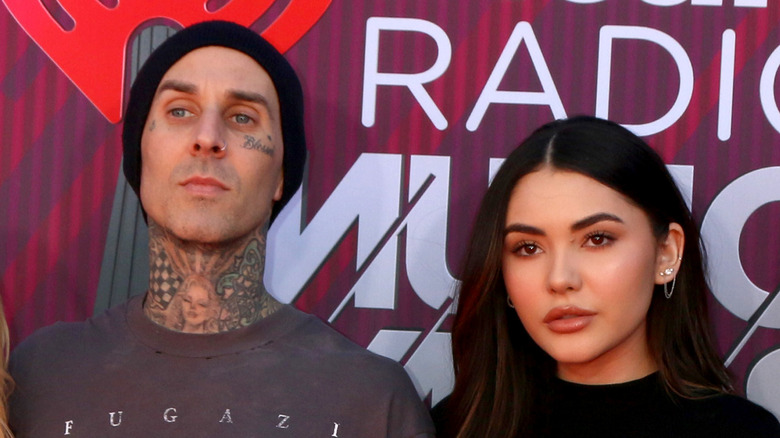 Shutterstock
Travis Barker appears to be the primary parent in the lives of his kids with Shanna Moakler, Alabama and Landon. Landon wrote in a TikTok comment (via People) that "our mom has never been in our lives," while Alabama asked fans to "stop painting her out to be an amazing mom." Atiana De La Hoya also seems to be closer to Barker than she is to her mom. Additionally, Barker is close with Atiana's dad, Oscar De La Hoya, per this Instagram exchange. Barker captioned a shirtless photo "leave me alone." Oscar commented "Damn bro your (sic) cute hahah love you bro," and Barker replied, "ha ha love you too bro," via Life & Style.
Atiana also accompanied her stepdad and Kourtney Kardashian to Disneyland earlier this year, per Radar. Atiana and Alabama seemed to have a great time with Kourtney in Aspen, too, per Atiana's Instagram photos. They seem to be welcoming Kourtney into the family with open arms!
Barker also shared a sweet tribute for Atiana's 21st birthday in March 2020, writing in his Instagram caption, "I've helped raise you since you were 2 yrs old and you used to call me Slavis. You have grown into such a beautiful and talented woman. Love you to the moon and back !!!" He and his stepdaughter will always be close, even if his marriage to her mom didn't last.