Do Harry And Meghan Have Any Regrets About Their Interviews?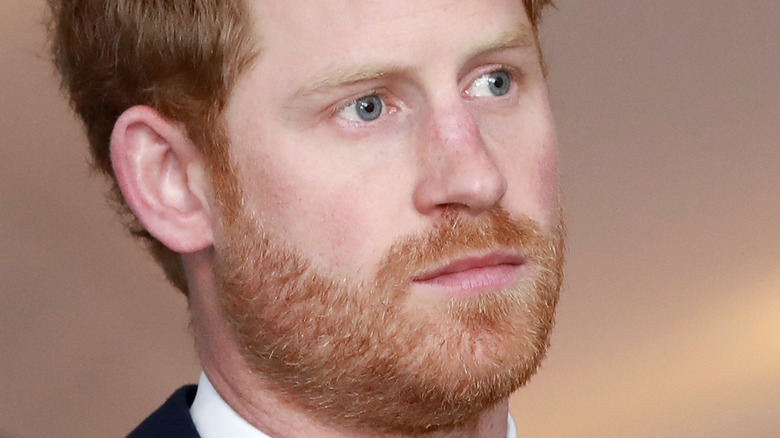 John Phillips/Getty Images
Prince Harry and Meghan Markle have made the decision to speak out about their experience living under the monarchy's rule. Just about one year after the Duke and Duchess of Sussex moved out of the UK, they sat down with Oprah Winfrey for a bombshell interview in which they explained some of the reasons that they chose to step down as senior members of the royal family and get out of dodge. In May, Harry made an appearance on Dax Shepard's Armchair Expert podcast, sharing more of his personal experience, and speaking out about his upbringing after his mother's death. Going beyond that, Harry teamed up with Oprah to bring a show about mental health to AppleTV+. In "The Me You Can't See," Harry opened up about his own struggle with anxiety and depression.
These interviews have caused tension between Harry and his family, and the more he says, the worse things seem to get. The British royal family is notorious for being private, don't forget. However, now that Harry is dealing with strained relationships with his family, particularly his father, Prince Charles, and his older brother, Prince William, many wonder if he and Meghan have any regrets about the path they chose to take. Keep reading to find out how Harry and Meghan really feel about the interviews they have done.
Prince Harry and Meghan Markle are trying to 'keep the peace'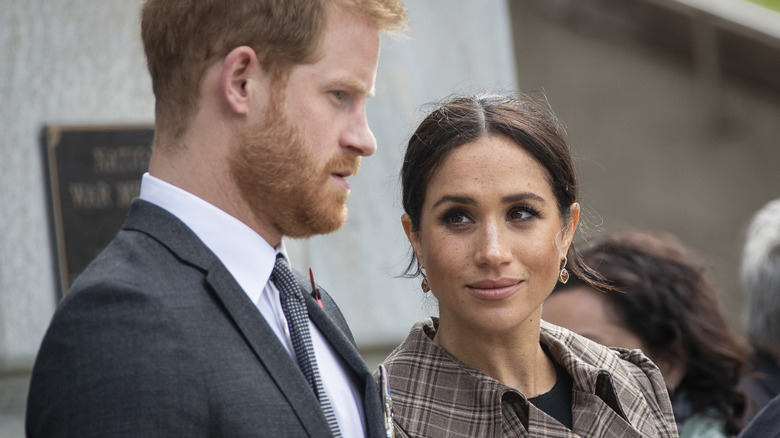 Pool/Getty Images
Prince Harry and Meghan Markle are adjusting to life as a family of four after welcoming their daughter Lilibet Diana back on June 4. As they navigate this new chapter together, it seems they'd want to share these special moments with their loves ones — but that doesn't mean they're looking back on the last several months with regret. "It's no secret that the last year Harry and Meghan have been at war with the royals. All is not forgiven, but after all the backlash regarding their interviews — which by the way, the pair have no regrets about — they're trying their utmost to maintain a good relationship with the queen in order to keep the peace," a source told Us Weekly.
Meanwhile, it seems that Queen Elizabeth still has a good relationship with Harry. According to People magazine, the queen met baby Lili via a video call when the child was just days old. Interestingly, Harry and Meghan have not video chatted with Prince William and his wife Kate Middleton. Kate revealed such on June 11 during a visit to a school alongside Jill Biden, according to People. Kate was asked about the birth of her niece, to which she replied, "I wish her all the very best. I can't wait to meet her because haven't yet met her. So hopefully that will be soon." And when she was asked if she had met the baby via video, Kate responded, "no, I haven't."