Who Is Taryn Manning Engaged To?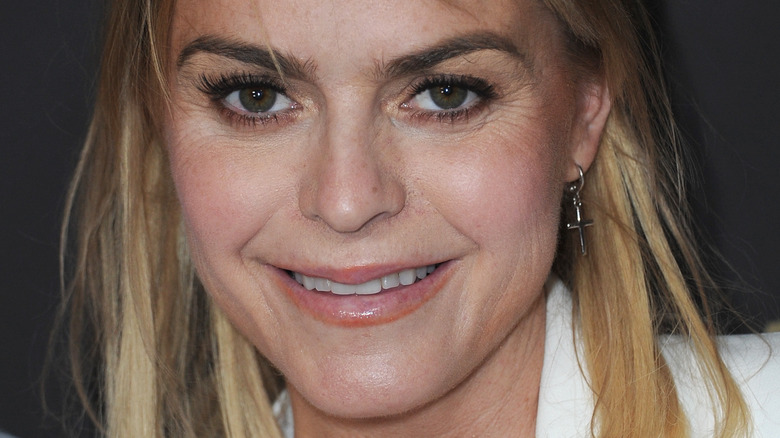 Albert L. Ortega/Getty Images
Don't be fooled by the rock on Taryn Manning's finger — she's engaged!
Her girlfriend Anne Cline was performing at a bar in Panama City, Florida, but then things turned romantic when she got down on one knee and proposed to the "Orange Is the New Black" star, according to TMZ. Manning was caught off guard and covered her face, clearly overwhelmed by what was going on. She eventually said "yes" and hugged Cline.
A voice was heard during the happy commotion, saying, "I think that's a yes," as the pair continued to embrace. The crowd was excited for the couple and the DJ asked the audience for a round of applause. It's clear Manning won't soon forget this night. According to her rep, Manning said, "It was the easiest YES I ever said!" 
Manning and Cline are over the moon, but fans might be curious as to who Cline really is. Keep reading for more details.
Anne Cline is a musician
Anne Cline is a musician who performs with her band Cline Street, according to TMZ.
Cline's 15 years younger than Manning, and most were unaware of their relationship until photos of them walking with their dogs surfaced earlier this year, per the outlet. Cline is originally from Georgia and draws inspiration from the '90s folk-rock, alternative pop era of music, according to her website. Cline compares her sound to popular artists like Alanis Morisstette, Jewel, The Cranberries, and Stevie Nicks, among others.
"From beatboxing, looping, jumping from the keys back to the guitar, to making (realistic) trumpet noises with her mouth-and, doing all of this by herself," it's obvious Cline is not lacking in the talent department. Cline has a knack for involving the audience with her performances and it has definitely paid off. She has opened up for artists like Miranda Lambert, Phillip Phillips, Cole Swindell, and Puddle of Mudd.
When Cline isn't performing, she enjoys showing off her Yeezy collection, spending time with her animals, and soaking up the sun in Florida.