Why Did Ewan McGregor's Daughter Have To Go To The Emergency Room?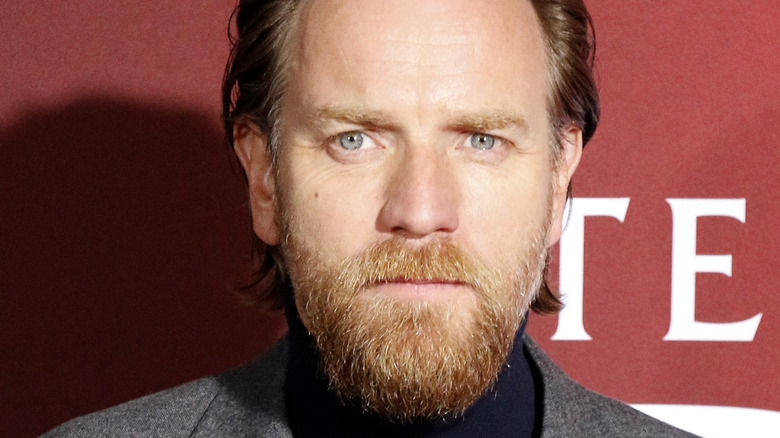 Shutterstock
It's safe to say that Ewan McGregor is one of the biggest film and TV stars around today. The Scottish actor has been delivering memorable performances to audiences for decades, like as Christian in Baz Luhrmann's "Moulin Rouge!," as Henry Bennet in the survival story retelling of "The Impossible," and most recently as fashion visionary Roy Halston Frowick in Netflix's "Halston" series.
"I would say I managed to have the career I started out wanting in the first place," McGregor told Hollywood Reporter regarding his acting work. "I've been involved in some big, silly stuff; but also lots of important stuff; and some little, silly stuff; and big, important stuff. I've been very lucky." The "Trainspotting" alum certainly has had what seems like a dream career with versatility in his work across independent projects and big-budget Hollywood endeavors on both big and small screens. 
While McGregor is arguably one of the greatest acting talents of his generation and is constantly recognized for that, one of his family members has also made the headlines recently for a less fun reason. Read on to discover why.
Ewan McGregor's daughter Clara was bitten by a dog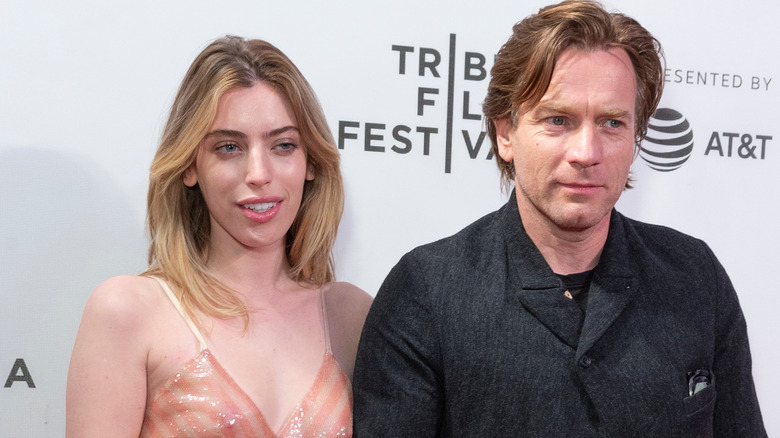 Shutterstock
Ewan McGregor is an A-list star and formidable acting talent, but it's his daughter, Clara McGregor — one of two children with ex-wife Eve Mavrakis — making headlines this time.
A dog bit Clara in the face on June 11 just before a film premiere at Las Vegas' Mob Museum. "When a dog bite lands you in the ER 30 mins before the red carpet😅 thank you @themobmuseum for having us, @thebirthdaycakemovie comes out in theaters and on VOD June 18th!" she captioned an Instagram post showcasing her injured nose and left cheek with bloody, blotchy scratches. Besides her injury, Clara appeared to be in good spirits at the premiere, according to the Daily Mail, posing and even joking later on her Instagram stories that she "added makeup courtesy of dog teeth."
Clara is a model and aspiring actor and producer who's been involved in her dad's work since she was a baby. "I had Clara in my lap as a baby doing press at Cannes for 'Trainspotting,'" Ewan told the Hollywood Reporter. But living a life in the public eye was almost too much for Clara; she developed a prescription drug addiction due to anxiety and eventually checked into a rehab facility in Utah in 2019, per THR. 
It's good to see that Clara is okay given what were probably scary circumstances. Not only that, but she took the incident in stride.

If you or someone you know is struggling with substance abuse and mental health, please contact SAMHSA's 24-hour National Helpline at 1-800-662-HELP (4357).