What Dana Wilkey Has Been Up To Since RHOBH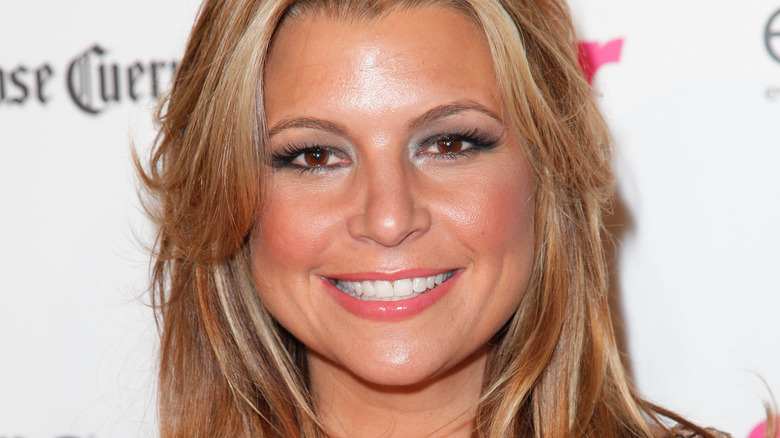 Imeh Akpanudosen/Getty Images
"The Real Housewives of Beverly Hills" might have some of the best characters of all time (TV-wise) to grace their core group. There was the psychic from the "Dinner Party From Hell," Allison DuBois, the supreme, ever-smirking villain Camille Grammar, and, of course, the infamous Dana Wilkey, who will never let you forget that her sunglasses are $25,000, per Jezebel. Oh what, you didn't know? 
Former cast member Taylor Armstrong brought Dana on as a "friend of" in Season 2 and reality TV would never be the same again. The party planner quickly moved on from the show after appalling fans with her penchant for telling everyone how much money she had, but she doesn't regret her time on the series. As she told iRealHousewives.com in 2013, "It has changed my life for the positive and I continue to support the show and fans whenever possible. If you try to shoot and be honest without a filter, it can be a fun experience even if you look like an idiot in the final edit." Well, Dana definitely knows all about getting that kind of edit. She added, "You must get over all your fears to be on a reality show so it can be an experience that can help you grow as a person."
So, what has Dana been up to since gracing the 90210 with her gold python shades? Read on to find out. 
Dana Wilkey started a podcast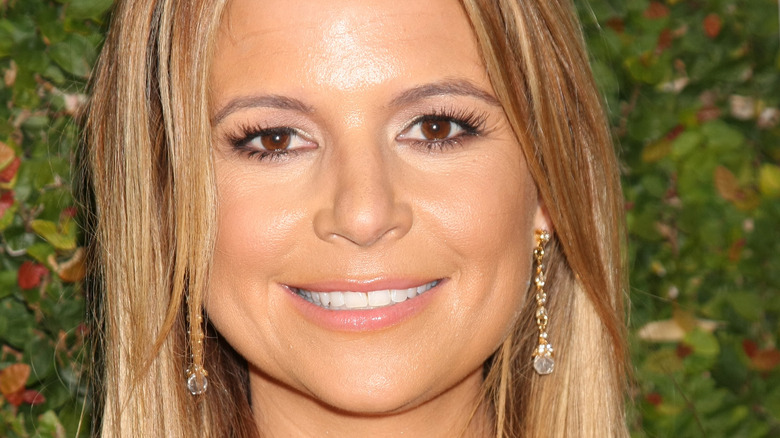 Shutterstock
True Bravo-heads will be delighted to know that while Dana Wilkey might not be on "The Real Housewives of Beverly Hills" any longer, she hosts a gossip podcast called Dishing Drama. Oh, and her Instagram is all about keeping up with the franchises. In fact, she's even coined the hashtag #danamoi, in an attempt to mimic the popular Instagram gossip account, Deuxmoi. She seems most interested in the legal issues that Real Housewives of Salt Lake City star Jen Shah seems to be facing, even making glib jokes about her nails and wealth. Oh, Dana!
Before all of that though, she had moved to London, and started a dietary supplement. She was even supposed to film a reality show while there called "Rich & Ditched, per Frost Magazine, though it seems that project was, well, you can guess by its title. While she claims she viewed "RHOBH" as a "hobby," as she told IRealHousewives.com in 2013, she certainly doesn't seem opposed to appearing on TV in other ventures. "Who knows you might even see me on 'Celebrity Big Brother' at some point," she said. "That would be so funny! Do I have to go to rehab first ... just kidding!" 
Some people never change, right?