Who Are Vladimir Putin's Daughters?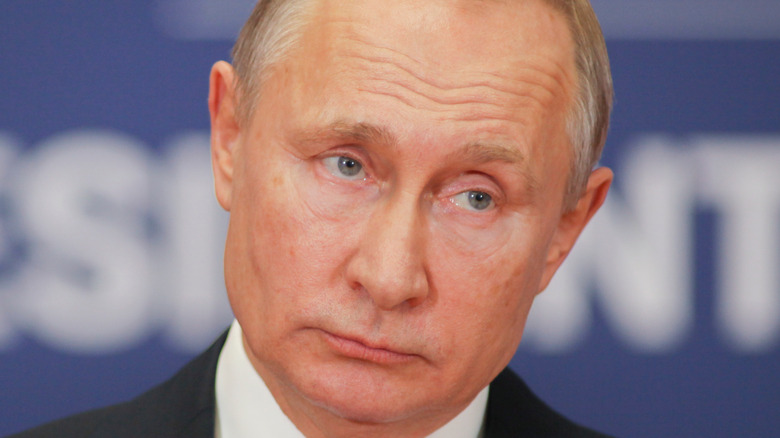 Shutterstock
One doesn't even have to follow politics to know who Vladimir Putin is. The former KGB officer-turned-career politician has been involved in Russia's political sphere for decades. Most notably, Putin has also been the prime minister, now president of Russia, intermittently, since 1999, according to Biography. It's also pretty well-known that Putin is a fierce leader. From allegedly interfering in the U.S. presidential election of 2016 to committing war crimes in other countries like Syria, per the Guardian, Putin is potentially behind many of the moves in current political affairs, and he does it all with little to no surveillance.
His politics aren't the only thing that he's secretive about. Putin also keeps his own family that he's established since the 1980s away from both the Russian public and international eyes. But is Putin's family really a secret? Who are these family members who have risen from secrecy recently? Read on to find out!
Maria Vorontsova is a medical researcher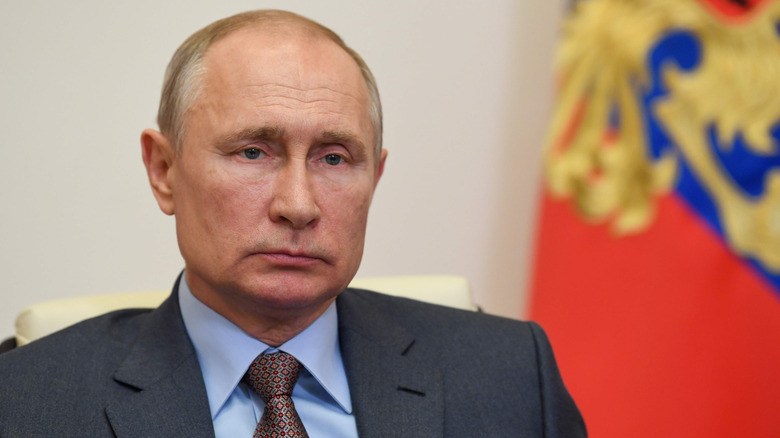 Shutterstock
First of all, Vladimir Putin is rumored to have four children with his alleged girlfriend, Alina Kabaeva, per the New York Post: a son born in 2009, a daughter born in 2013, and twin boys born in 2019. Given their young age and Putin's secrecy, not much is known about his rumored offspring. 
Putin also is confirmed to have two daughters from his marriage to Lyudmila Shkrebneva. The oldest daughter goes by Maria Vorontsova. According to Business Insider, she's a medical researcher who lives outside of Russia with her Dutch husband and their small family. Yes, that's right. Putin supposedly has two grandchildren, but he hardly ever speaks of them. While Vorontsova probably does important work in the medical field, her father's secrecy is likely to blame for the very little information available on her.
"Putin is an extremely private person," a former Kremlin reporter said (via Newsweek). "We would gossip with his aides all the time, of course. But the family was never discussed.... It was an unwritten rule. The family life of the first person [Putin] was always kept secret." That's understandable given the level of privacy that's seen with other global leaders and their families, but it's always interesting and a bit eye-opening to learn about different family dynamics...even with the Putins.
Katerina Tikhonova works in artificial intelligence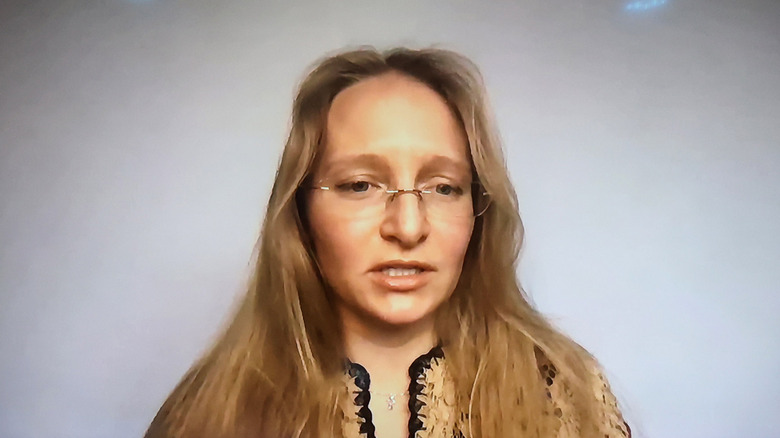 Bloomberg/Getty Images
Vladimir Putin's second daughter is a bit more in the public eye than her sister. She goes by her grandmother's name of Katerina Tikhonova, and has got quite the impressive resume. Tikhonova is a talented researcher having recently been appointed the head of a new artificial intelligence institute at Moscow State University in February 2020, reported Reuters. The new institute is dedicated to "artificial intelligence issues and intellectual systems" with an emphasis on "fundamental and practical cognitive research," a press release stated.
But artificial intelligence seems like that's the closest she'll ever get to her father's ruthless politics. When she's not working as a research scientist at Moscow State University, Tikhonova is a rock 'n' roll acrobatic dancer. She has even competed in dance competitions over the years like the World Cup Rock 'n' Roll Acrobatic Competition in Krakow, Poland, according to Reuters. While it's not a very well-kept secret that Tikhonova is Putin's daughter, even with the different surname, we still have to wonder what it was like to grow up with a KGB agent, and Putin in general, as a father.