What A$AP Rocky Really Thinks Of Donald Trump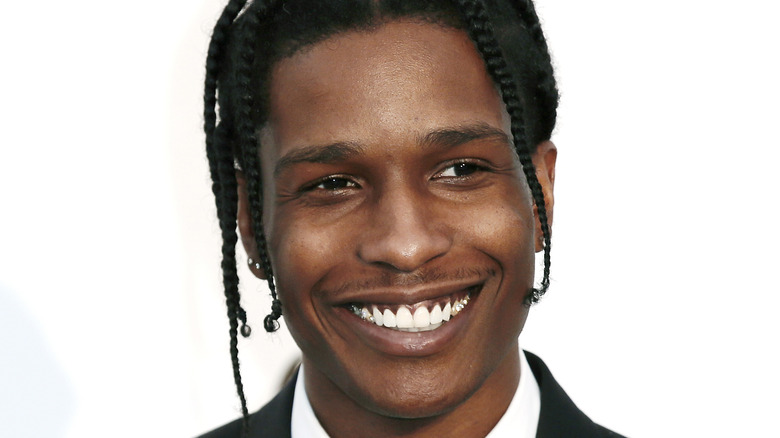 Shutterstock
A$AP Rocky can count himself among the lucky members of the incarcerated community to receive a helping hand from Donald Trump in their release. In July 2019, NME reported, the rapper was arrested and detained for 33 days in Swedish custody after video footage emerged of him involved in a violent scrap in Stockholm with Afghan refugee Mustafa Jafari (as identified by TMZ). Rocky supporters like friends Kanye West, his then-wife Kim Kardashian, and rock icon Rod Stewart deemed by early August, the rapper should be released for time served. "Just spoke to Kanye West about his friend A$AP Rocky's incarceration," Trump tweeted on July 18 via NME, vowing to personally call the Swedish Prime Minister to secure the rapper's release. 
The 45th POTUS' efforts proved fruitful, per NME, as Trump tweeted on August 2, "A$AP Rocky released from prison and on his way home... It was a Rocky Week, get home ASAP A$AP!" (via NME). 
The "Purple Swag" hitmaker, who hasn't stopped gushing about girlfriend and pop superstar Rihanna since the pair began dating, thanked upon returning stateside those who helped procure his freedom. In a now-deleted late August Instagram post (via Page Six), Rocky wrote, "I want to say thanks again to all of my fans, friends... my team, my management, attorneys, label and everyone who advocated for justice." Noticeably missing was Trump's name on this list, naturally enraging some Trump supporters. Here is what Rocky has revealed about his relationship with the ex-president since his 2019 release. 
A$AP Rocky and Donald Trump are "good"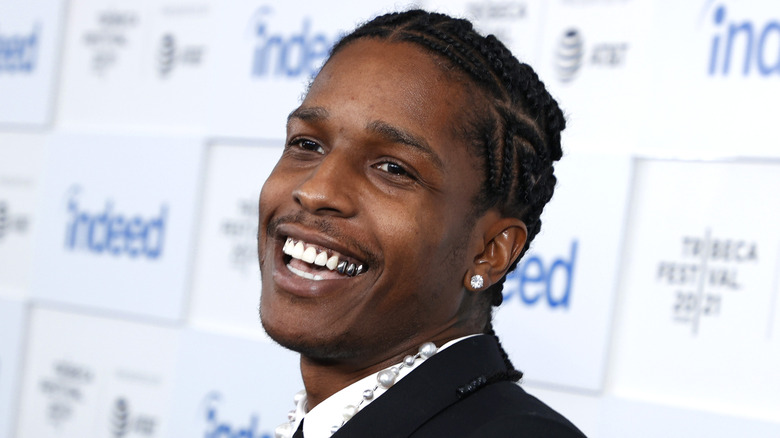 Arturo Holmes/Getty Images
A$AP Rocky was almost immediately chastised, The New York Post reported, by Donald Trump supporters upon his August 2019 return from Swedish incarceration. Because he excluded Trump from the people he thanked in a list posted to Instagram (per Page Six), Yahoo! News reported one Trump ally — who met personally with the ex-president on Rocky's behalf — even yelling at the rapper's attorney, "You ungrateful motherf***ers... We didn't ask you guys for nothing other than for you guys to be grateful." Yeesh. Well, as the rapper himself told The Breakfast Club in January 2020, he did so already on a private call with Trump. "I don't agree with all the political s**t that he does," the Grammy-nominated rapper said, but nonetheless he was "very thankful... for him supporting me."
The musician elaborated in May to GQ that he was grateful Trump "took the time out of his day," but the ex-president didn't actually free him. Swedish officials already announced Rocky would be released in a week when Trump began tweeting about him. Rocky recalled worrying that Sweden might actually feel "like they had a point to prove because he kept saying stuff."
After mid-June's world premiere of Rocky's documentary about his incarceration (aptly titled "Stockholm Syndrome") at the Tribeca Film Festival, the rapper was asked again if there was bad blood between him and  the ex-POTUS. According to Page Six sources, Rocky replied, "Nah, we good." All's well that ends well!