How Much Is Dee Snider From Twisted Sister Worth?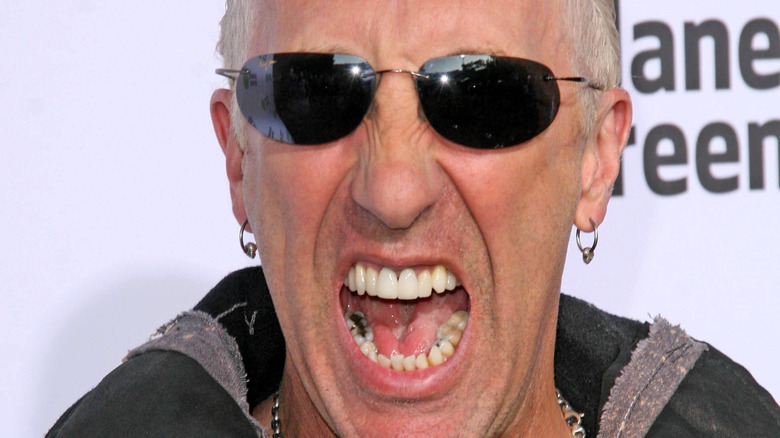 Shutterstock
Dee Snider is one of the most well known heavy metal rockers of all time, thanks to his long blond curls and success in the band Twisted Sister.
But before the glitter and sold out stadium tours, Snider was born in 1955 in Astoria, Queens and raised in Baldwin, Long Island, according to the Sydney Morning Herald. His mother was an art teacher and his father worked as a New York State Trooper, per Celebrity Net Worth. Snider credits his elementary school teacher for getting him into music, he told the Sydney Morning Herald. She gave him the push in middle school, as he told the outlet, "One day, she saw me in the yard and asked if I had joined the choir. I told her I couldn't get in. She stormed to the principal's office and made them change their mind. She was a positive force."
Snider has been rocking out on his guitar for years, but does his bank account reflect that? Keep reading to see how much he's actually worth.
Dee Snider was 'flat broke' in the '90s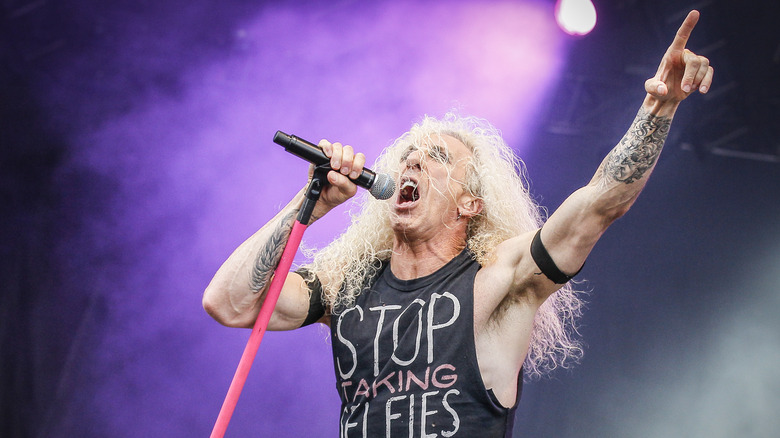 Mark Horton/Getty Images
Dee Snider is worth an estimated $7 million, per Celebrity Net Worth.
In 1976, Snider joined Twisted Sister as the band's frontman, releasing two albums in the early '80s — and their wildly successful 1984 record, "Stay Hungry," which contained hits like "We're Not Gonna Take It" and "I Wanna Rock." But after two more albums and a 1987 tour, Snider left the band. Later, they broke up for good, with Snider telling "Trunk Show" (via Loudwire) that he wouldn't be able to maintain the "intensity." He also formed other bands, went solo, and even starred in films, per All Music.
The '90s were not kind to Snider, however. He told Canadian Business in 2015, "When I was in Twisted Sister, I put all my eggs in one basket ... I never thought it would end, and then one day I woke up and I was in my 30s, married with three children, and I'd lost everything. Double bankruptcy." He told Fox News that in 1995 he was "flat broke," but "just kept spending" despite his money issues. "We shopped in thrift stores, used coupons," he recalled. "We couldn't go into a 7/11 with our kids because we couldn't afford to buy them a piece of candy."
Fortunately, his situation improved and he sold the publishing rights to his music in 2015 for tax purposes, via Loudwire. And in 2020, he sold his Las Vegas condo for $583,000, per the Los Angeles Times.