Here's How Much Ryan Tedder From OneRepublic Is Really Worth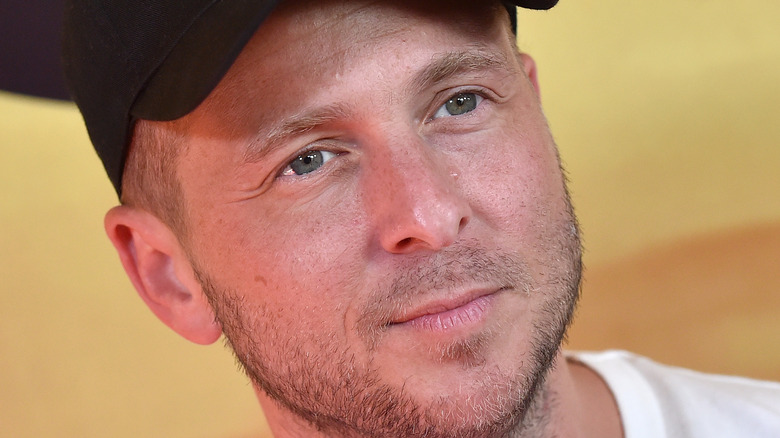 Shutterstock
When you go into music, you take a big risk. You're either going to make it to a Grammy red carpet one day or... not. Luckily for OneRepublic frontman Ryan Tedder, choosing a career in music and songwriting has paid off, as he's written some of the most catchy tunes of the last decade. 
Sure, he's the face of OneRepublic, but most of Tedder's career has involved writing songs for other people. He's the brains behind songs like Adele's "Rumor Has It," Beyoncé's "Halo," Timbaland's "The Way I Are," Ariana Grande's "Why Try," among many others. Tedder's worked with literally every big star across genres that you can think of. The guy really can do it all. Which is likely why he was able to sell his catalog of music in March 2021 for $200 million to investment firm KKR, per Reuters.
Tedder joined the likes of Bob Dylan, Stevie Nicks, 50 Cent, and other artists who have sold off their catalogs for cash. It's a popular move for artists to make some dough and not just hope that their songs will continue to make them money. Tedder said in a statement at the time, per Music Business Worldwide, "The music industry is undergoing an incredible period of transformation. Streaming and all forms of digital content are not only providing new avenues for how we consume music, but also for how artists can reach new audiences in a much more immersive way." 
How much is he worth overall? 
Ryan Tedder's catalog boosted his net worth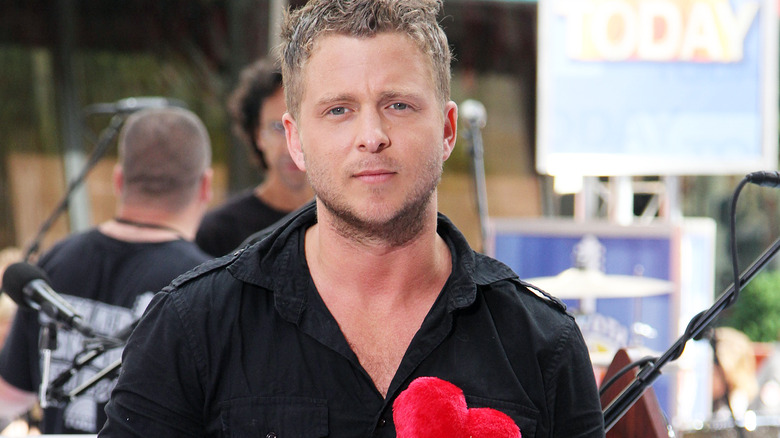 Shutterstock
Per Celebrity Net Worth, prior to the sale of his music catalog, Ryan Tedder was worth just $30 million. After selling his catalog, his net worth skyrocketed all the way to $145 million. And he knows how to spend it: on real estate. 
Tedder and his wife, Genevieve, per Mansion Global, bought a mid-century modern home in Los Angeles in 2014 for $7.435 million. Along with an architect to guide them, the couple totally renovated the place. They then sold the home to model Cindy Crawford for just over $11 million, making a profit. He later bought a home in Venice Beach and also has a six-bedroom home in New York City. 
In addition to music, Tedder also has a beverage brand called Mad Tasty, a hemp infused sparkling water, that was inspired by his own anxiety attacks. He said in a release for the brand in 2019, "Having battled anxiety and panic attacks myself in 2017, I started using hemp extract and wanted a way to take it every day without the bitter or over sweetened taste of existing beverages on the market." 
Between the hemp extract and almost $200 million in the bank, Tedder should be feeling pretty good these days. 
If you or someone you know is struggling with mental health, please contact the Crisis Text Line by texting HOME to 741741, or call the National Alliance on Mental Illness Helpline at 1-800-950-NAMI (6264).