The Truth About Christiane Amanpour's Ex-Husband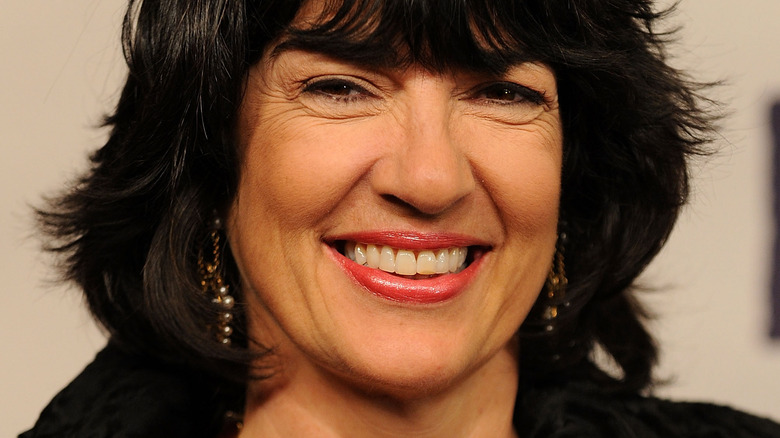 Stephen Lovekin/Getty Images
Christiane Amanpour is one of the world's brightest journalists thanks to her international affairs coverage with CNN, but she shocked viewers when she revealed her ovarian cancer diagnosis on June 14.
Amanpour delivered the news with her trademark professionalism, saying on-air in a clip she's since shared to her Twitter, "I've had successful major surgery to remove it, and I'm now undergoing several months of chemotherapy for the very best possible long-term prognosis, and I'm confident." She went on to say that she is "fortunate to have health insurance through work and incredible doctors who are treating me in a country underpinned by, of course, the brilliant N.H.S.," (the U.K.'s National Health Service).
Amanpour — who opened her message by saying there are "millions of women around the world" who have been diagnosed with ovarian cancer — emphasized the importance of an "early diagnosis" and encouraged women to educate themselves on the disease and to make screenings a priority. More importantly, they should "listen to your bodies" and "ensure that legitimate medical concerns are not dismissed or diminished." 
Now that Amanpour is in the spotlight after bravely explaining her four-week absence from her CNN show, fans might be curious about her ex-husband, James Rubin. Keep reading for more details.
James Rubin has a vast career in politics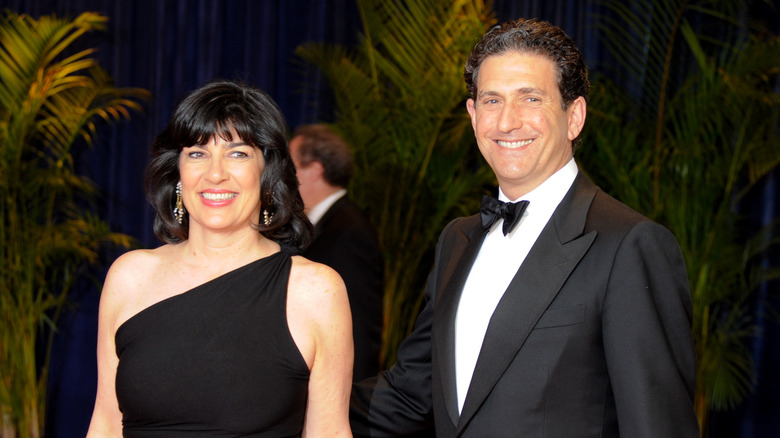 Shutterstock
Christiane Amanpour and James Rubin were married from 1998 to 2018, according to The Sun. She previously told Oprah.com that Rubin was "the poster child for good husbands." "Jamie is a true hero," she said.
Rubin served under former President Bill Clinton's administration and has written for The New York Times, the Financial Times, and The Washington Post, per her Oprah.com interview. He also served as a commentator on CNN, BBC, Sky, and MSNBC. Rubin was a commissioner of the Port Authority of New York and New Jersey and a counselor to New York State Governor Andrew Cuomo, according to the London Speaker Bureau. He went back to the Clinton family in 2008 and worked on Hillary Clinton's campaign, representing her in debates and on TV appearances dealing with international affairs, per the outlet.
As Amanpour told Oprah.com, "During the nineties, people would ask me, 'When are you going to settle down?' and I'd say, 'I don't think I'll ever have a child.' But there came a moment where I flipped the switch and said, 'Okay, self. You can be proud of the work you've done. You wanted to be a foreign correspondent, you're a foreign correspondent. Maybe now it's time to look for some personal happiness and fulfillment.' It took me a couple of years, but I consciously changed myself."
Sharing one son, Darius, though they may be separated now, clearly, ex-husband Rubin was once that flipped switch for Amanpour.