Kevin Hart Slams Haters In Fiery Rant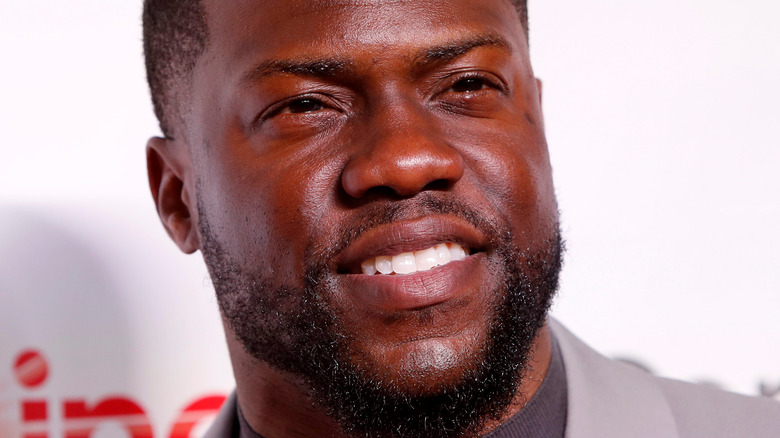 Shutterstock
Kevin Hart is not one to keep his opinions to himself, something that becomes very clear almost every time he speaks. After going off in an interview with the Sunday Times about cancel culture while promoting a new Netflix movie, Hart took to Twitter days later to shut down haters who took issue with him saying he had been "canceled three or four times" throughout his career. 
Hart logged onto Twitter to set the record straight, saying that he "had time" to address the haters. He tweeted, "I have 3 stand up comedy specials that fall in the top 10 highest grossing comedy specials of all time....2 of my specials are in the top 3 of all time." Hart went on, "I have been the highest grossing comedian in entertainment for years now....I have also been the highest grossing comedian in the box office with over 4 billion in earnings." The comedian continued, "I have also turned my comedic talent into a place of business and branding and radio and other revenue streams....The hate/slander fuels me to do more." All of that is true, which is precisely why some people are wondering whether or not Hart is a victim of cancel culture given how much he works and is a pop culture fixture.
Someone tweeted, "Kevin Hart isn't even canceled so idk why he keeps fixing his lips to talk about 'cancel culture' when he's proof that it does not exist."
Read on to see what else Hart had for his haters.
Kevin Hart thinks comedians have to hold back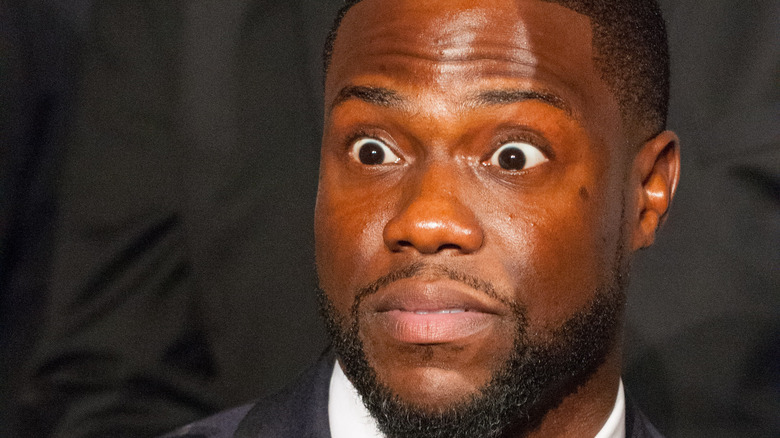 Shutterstock
Kevin Hart had spoken out about cancel culture in an interview with The Sunday Times (via Entertainment Weekly) just days before his Twitter rant to people who think he's "not funny." He quipped that he had been "canceled, what, three or four times," throughout his career and thinks that people need to chill out and focus on the funny. He added that as a comedian, he has to hold back. "You're thinking that things you say will come back and bite you on the ass. I can't be the comic today that I was when I got into this." 
Most recently, Hart stepped away from hosting the 2019 Oscars when old, homophobic tweets surfaced. Months later, he released his comedy special "Zero F**ks Given," in which he also talks about cancel culture. Despite whatever hate he receives, Hart has definitely stayed busy and working. He has a new Netflix movie, "Fatherhood," coming up, and he is set to star in a number of projects, via IMDb, such as the "Borderlands" film adaptation, an action movie called, "The Man from Toronto" with Woody Harrelson, and the limited series "True Story" with Wesley Snipes. Surely, there will be more to come from Hart as more and more people read his rant and respond to it.