Here's What Julie Benz's Favorite Role Is - Exclusive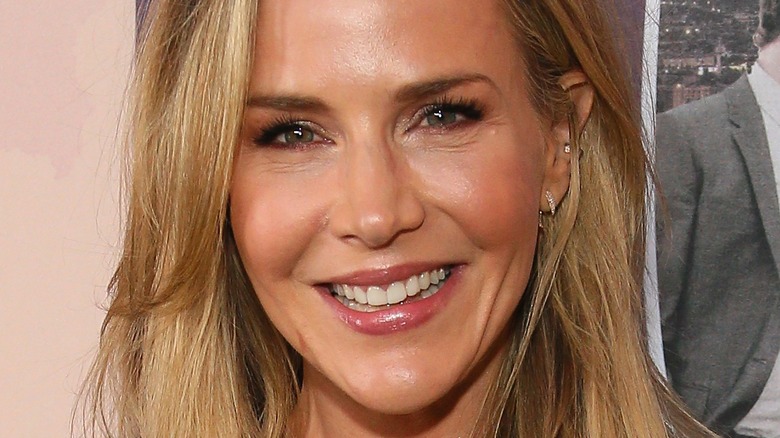 Jb Lacroix/Getty Images
Julie Benz is no stranger to the television viewers who've watched her career unfold on the small screen. Among the best-known roles are the blood-sucking femme fatale Darla on "Buffy the Vampire Slayer" and Dexter Morgan's girlfriend and eventual wife Rita on "Dexter."
In her latest TV role, Benz stars in a Lifetime movie with a true-crime theme, "Secrets of a Gold Digger Killer." Inspired by actual events, Benz plays a cocktail waitress who seduces a retired, decades-older multimillionaire, manipulating him into marriage. Despite her new life of wealth and privilege, Celeste wants her hubby out of the picture, and cons her lesbian lover into murdering him so she can inherit his fortune. Celeste's sociopathic scheme, however, is ultimately revealed, leading to a new life of courtrooms and prison cells. 
In an exclusive interview with Nick Swift, Benz looks back on the many, many roles she's played over the years, and singles out her absolute favorite.
She was a huge fan of this show when she landed a recurring role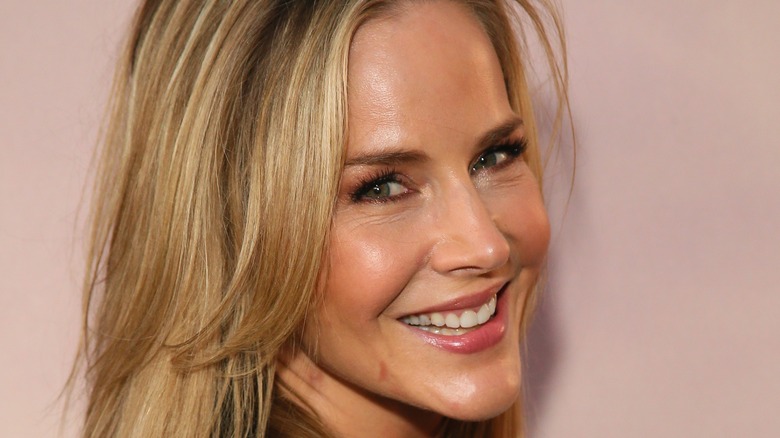 Jb Lacroix/Getty Images
Asked if there's one role over the years that stood out, Benz offered a definitive answer. "I will tell you, and people kind of laugh whenever I say this, but my all-time favorite was 'Desperate Housewives.' Just because I was a huge fan of the show. I was a huge fan of all of the women on show and their work," Benz recalled. "They do such incredible acting on that show. And so, I remember my very first day on Wisteria Lane and getting out of the van. I was with Teri Hatcher and I was trying to play it cool and not be this fan girl and I couldn't help myself. I started running up and down the Wisteria Lane going, 'Oh my God, there's Susan's house!'"
"And I remember Teri just looking at me and then laughing," Benz added. "And she's like, 'It's so charming to see somebody who's so excited to be here.' I was like, 'You have no idea. You have no idea how excited I am to be here and to be working with all of you.'" Benz was such a fan of the show, in fact, that it led to some awkward — and hilarious — situations on set. 
Julie Benz was such a fan of Desperate Housewives she sometimes forgot she was in a scene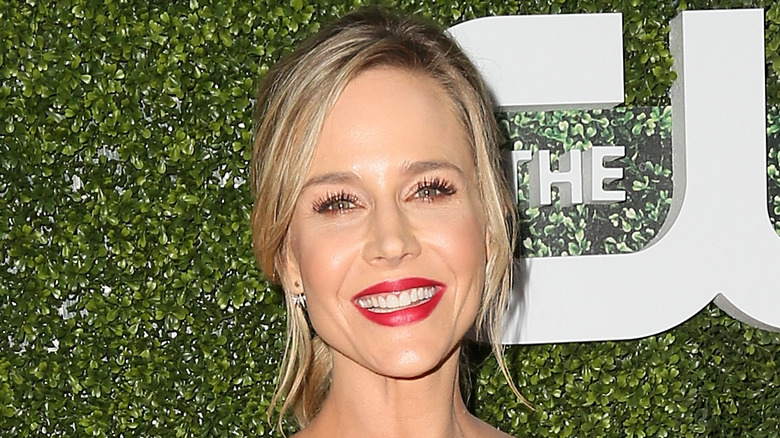 David Livingston/Getty Images
Julie Benz's "Desperate Housewives" fandom occasionally got in the way of her job. "There would be moments where we would be doing big group scenes together. And I would literally be watching, and I would feel like I was at home on my couch watching them act, even though I was in the scene and I would forget my line," Benz recalled. "Just be like, 'Oh wait, sorry. I'm actually here.' And it happened quite a lot." 
Awkward fan-girl moments aside, Benz's stint on "Desperate Housewives" helped her at an important point in her career. "It was such a wonderful place. And I came right after my death on 'Dexter,' which was very difficult for me," she explained. "And so, it was such a wonderful place to go and heal and have some fun and play another really wonderful character and work with women that I had respected for so many years."
Working on a female-led series is "more glamorous, first of all," Benz added. "I will say on 'Desperate Housewives' they spent time doing hair and makeup, and it's nice. You weren't rushed through the works. It was like, 'No, no, no, no, get everybody ready so they look really good.' There's a lot of time spent with hair and makeup, which was fantastic. I love that part of my job."
"Secrets of a Gold Digger Killer" is available to watch on Lifetime.