Where Was Too Hot To Handle Season 2 Filmed?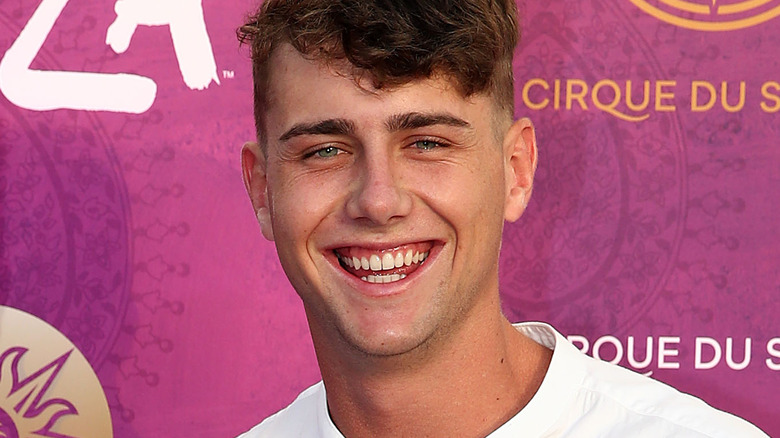 Fiona Goodall/Getty Images
Calling all "Too Hot to Handle" fans! Netflix's oh-so steamy reality dating show that debuted in April 2020 is back with another (NSFW) season. 
If you aren't familiar with the show, we'll fill you in real quick. "Too Hot to Handle" is set in a tropical paradise and follows a bunch of seriously good-looking international singles as they try to make lasting connections ... without hooking up with one another in the process. Oh, and there's also Lana, a virtual assistant that helps enforce the no-touching rules, and the chance to win $100,000 if the cast can remain, well, celibate. According to Marie Claire, "At the end of the first season, each of the remaining 10 contestants walked away with $7,500 before taxes (and the potential for future earnings based on thousands of new Instagram followers)." Netflix co-CEO Ted Sarandos told the outlet that Season 1 of Too Hot to Handle was the platform's "biggest competition show ever." 
So, because Season 1 was such a hit with fans, we can only assume that "Too Hot to Handle's" Season 2 is going to be even better than the first, especially when it comes to the new filming location. Wondering where the sexy new saga taking place? We've got all the info about Season 2's location below. 
'Too Hot to Handle' Season 2 is set in a tropical paradise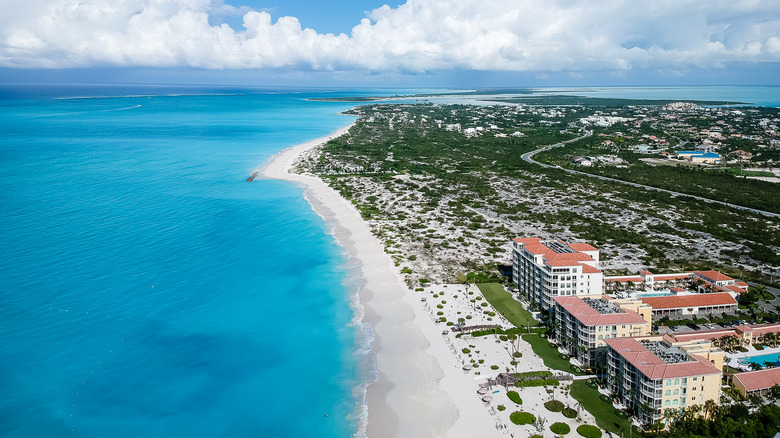 Shutterstock
Season 1 of "Too Hot to Handle" took place at an ultra-luxe beach villa in Mexico, but according to Variety, Season 2 and 3 were filmed in a different location. The new seasons are taking place at the ultimate tropical paradise, on the islands of Turks and Caicos. As Brandon Reigg, Netflix's VP of unscripted and documentary series, told the outlet, "the secret is out — we're thrilled to bring back 'Too Hot to Handle' for two new seasons in a tropical paradise." Adding, "Netflix members around the world fell in love with the hilarious antics of Season 1, and now fans won't have to wait long to see our new contestants try (and fail) to follow Lana's strict rules with plenty of twists and surprises along the way."
Variety also said that the new seasons were shot "under COVID-19 production safety protocols" and that they are being "co-produced by Fremantle's U.K.-based Thames TV banner and Talkback, which was behind the first season." 
So, with the new location and COVID-19 guidelines, we can assume that both Season 2 and Season 3 will be just as juicy as the first. "Too Hot to Handle's" Season 2 is set to make a splash on June 23, via Netflix's announcement. We'll see you there!