The Truth About Ryan Tedder's Marriage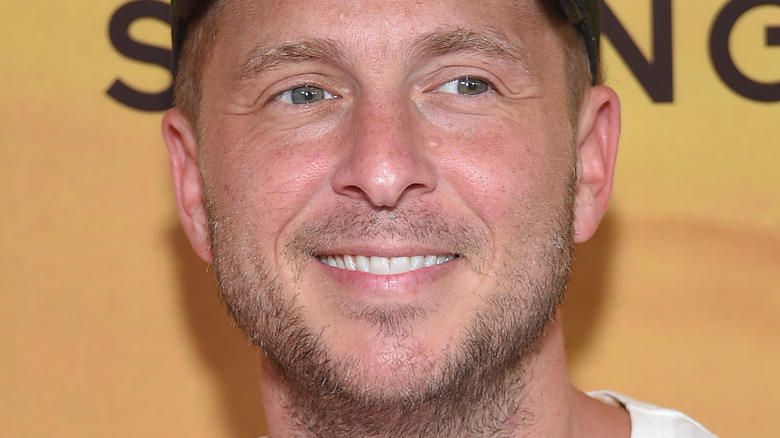 Shutterstock
Ryan Tedder may be the lead singer of OneRepublic — the pop-rock band that gave us hits like "Apologize," "Counting Stars," and "Secrets" — but he's also the mastermind behind some of the biggest songs to date. The Grammy-winner has worked with everyone from Taylor Swift to Ariana Grande to The Fray, and he has also written for Maroon 5, Beyonce, Adele, Jennifer Lopez, Ed Sheeran, Demi Lovato, and other famous stars, according to Entertainment Weekly. He's a pop powerhouse!
But other than being a successful musician, Tedder is also a family man and devoted husband to his wife, Genevieve Tedder, to whom he's been married for nearly 15 years. Together, the couple has two sons: Copeland Cruz Tedder and Miles Tedder, per People. Though he likes to keep his relationship private and rarely ever posts pictures of his partner (keep scrolling to find out why), the two have a very loving and supportive relationship.
Scroll ahead to learn more about Ryan's marriage to Genevieve, including why they almost gave up on the romance early on.
Genevieve and Ryan Tedder flipped a house together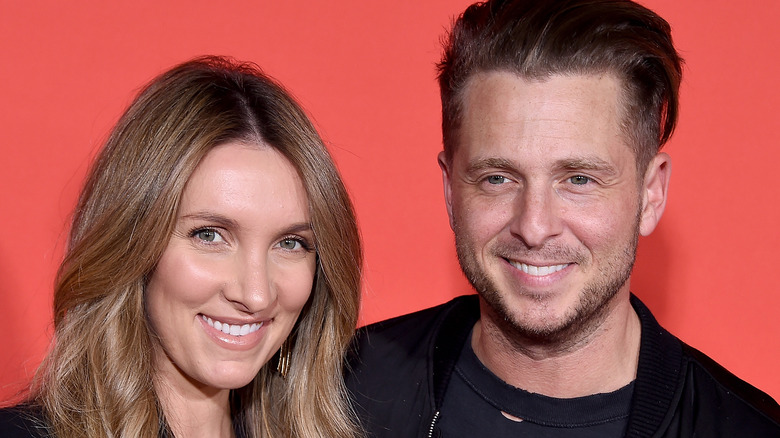 Gregg Deguire/Getty Images
According to Heavy, Genevieve Tedder and Ryan Tedder met in college. In an interview with TODAY, Genevieve admitted that she and her husband Ryan didn't think their relationship stood a chance because of his desire to be a musician. "There were plenty of times where, I think both of us were like, 'What are we doing?' 'What's gonna happen?' and 'Is this worth it?'" Genevieve explained. "It's interesting to be with somebody when everything is sort of just this unknown and a dream ... and then to see it come to fruition is pretty incredible."
The couple stuck it out and seem more in love than ever, according to social media. The singer may not share personal details about their marriage because she's "not a fan of me posting pictures of her," as he said on TODAY, but he credits her for keeping him "sane and balanced." He wrote via Instagram that Genevieve is "an incredible mother & aesthetic guru & creative & talented and many other hot things," as well as once called her his "favorite person anywhere."
On another note (no pun intended), the couple flipped a house together in 2017 and sold it to, who else but, Cindy Crawford for $11 million, per Los Angeles Times. The 5,386 square-foot was completely renovated by the pair, so while Genevieve may not be a music pro, the two clearly share interests!