Who Is Sidney Poitier's Wife Joanna Shimkus?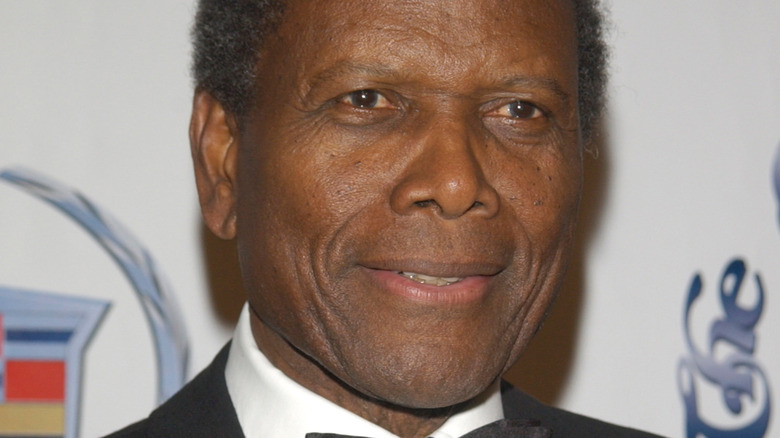 Shutterstock
Sidney Poitier's rise to fame had a direct impact on his married life. The legendary actor was married to Juanita Hardy in 1950, but the two split in 1965, per IMDb. This came a year after he won an Academy Award for "Lilies of the Field," and struggled to balance the temptations of stardom with his marriage, as covered in the book "Sidney Poitier: Man, Actor, Icon," via Closer Weekly.
More than a decade later, the screen icon remarried in 1976 to Joanna Shimkus. This time, the actor was ready to settle down, and the couple had two daughters together, including Sydney Tamiia Poitier, who followed in her father's footsteps to become a performer, per IMDb. Sydney is perhaps best known for starring as Jungle Julia in Quentin Tarantino's "Death Proof," but she has also enjoyed success on the small screen with roles in "Carter" and "Chicago P.D."
Sydney credits not only her Oscar-winning father, but both parents with nurturing her artistic talents. "Growing up around such creative people probably primed me at a young age to love storytelling in all its forms," she told Mandy in 2018. In fact, it was her mother, Joanna, who encouraged Sydney to experiment with sartorial choices as a youngster. "My mother was really good about letting me wear what I wanted as a teenager — she let me go all out and be as creative as I wanted to be," the "Homecoming" actor told The Independent.
So who exactly is Sidney's wife?
Why she gave up a successful movie career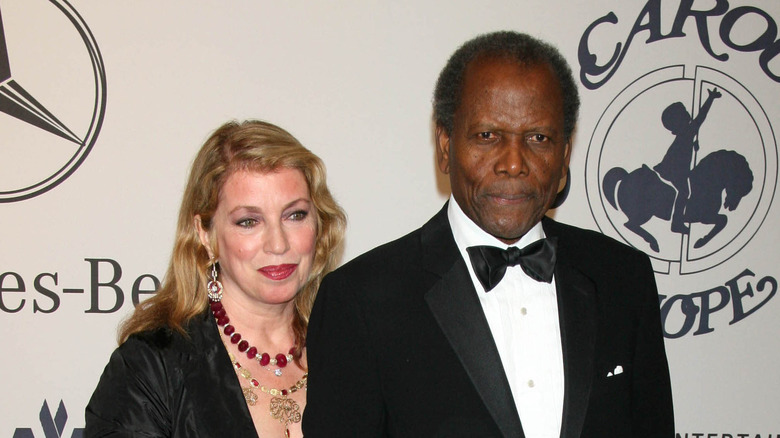 Shutterstock
Joanna Shimkus was born in Nova Scotia, Canada, and made her way to the United States where she enjoyed a burgeoning acting career in the 1960s, per IMDb. The actor made her on-screen debut in 1964's "All About Loving," and starred in films "Zita" and "The Uninvited" by the end of the decade. In 1969, Shimkus worked on the film "The Lost Man" which is how she met her future-husband Sidney Poitier, per Closer Weekly. By the 1970s, Shimkus had begun to step away from acting. She starred in "A Time For Loving" in 1972, but that was her last role until returning for a television movie in 2018, via IMDb.
Although Shimkus had enjoyed a successful acting career it was never a vocation she was passionate about pursuing. "I'm really not interested in making films at all ... or being an actress," she admitted to the St. Petersburg Times in 1971. For Shimkus, acting was just another way to pay the bills. "I'm in it because it's enjoyable work and it pays well," she told the outlet. "Everybody needs money to live, but it's just work, not a career." The actor often downplayed her talent and chalked up landing roles to being agreeable on set. "I've been lucky," she told the Toledo Blade in 1969. "I think it's my personality actually. I get along with people."
Shimkus' film career was relatively short-lived, but her marriage to Poitier persevered!