Why Kim Kardashian Was Once Banned From The Met Gala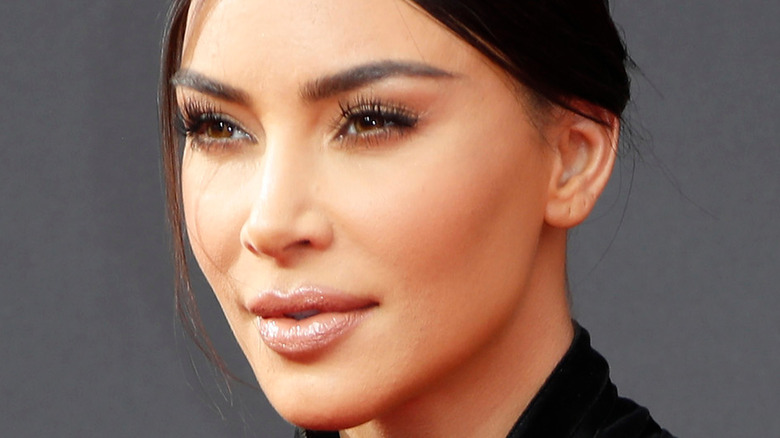 Shutterstock
These days, the Kardashian-Jenner family members are welcome and celebrated guests of the infamous Met Gala, but this wasn't always the case. The annual event is hosted by editor extraordinaire Anna Wintour and she famously controls every aspect of it — including who gets invited and who explicitly doesn't, per Page Six.
Hours before the 2012 Met Gala was to begin, Kim Kardashian tweeted, "So excited to see all the fashion going on in New York tonight at the MET!" Back then, she had just started dating Kanye West, who had received invitations to the gala every year, so it was natural for Kim to think she'd finally get to go to what is commonly referred to as "fashion's biggest night out" and "the Oscars of fashion," per E! News. Her tweet also made her followers think she was attending.
Kim and her mother, Kris Jenner, and sisters would go on to rule the Met Gala just a few years later. When they attended the 2016 event, they absolutely slayed the red carpet and worked the room like the party was for them, per Page Six. However, it turns out Kim had reportedly been banned from the Met Gala for years. Keep reading to find out why.
Why Anna Wintour reportedly didn't want Kim Kardashian at the Met Gala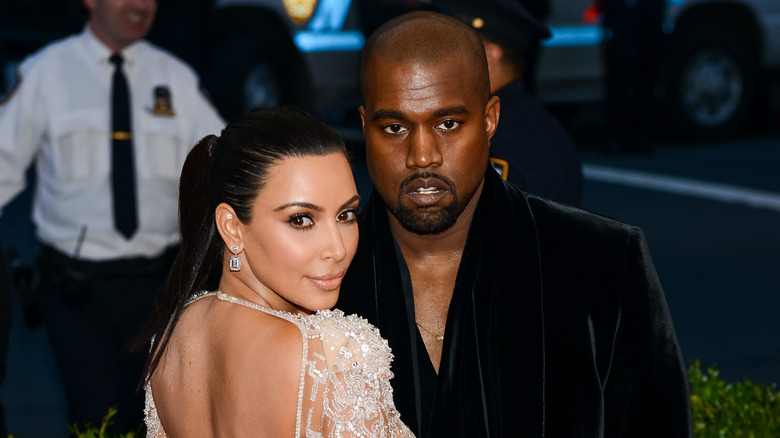 Shutterstock
It costs $30,000 for a ticket to the Met Gala and many thousands more for clothing that is red-carpet appropriate, high fashion, and adheres to the ball's theme — which changes every year, per Insider. Kim Kardashian could well afford the ticket and the clothes, but what she didn't have was an invitation to the gala.
It's been long assumed that she was banned from the event because Anna Wintour decreed it. Her status as a reality show celebrity was reportedly not lofty enough for the editor, per Radar. A source told the publication, "Why would she be invited to the event? It is all the biggest stars in the world and Kim doesn't fit that bill at all."
The insider claimed, "Kim and her camp will deny that she wasn't invited by saying that she had business in L.A., but that is a lie."
Here's how Kim Kardashian reversed her apparent Met Gala ban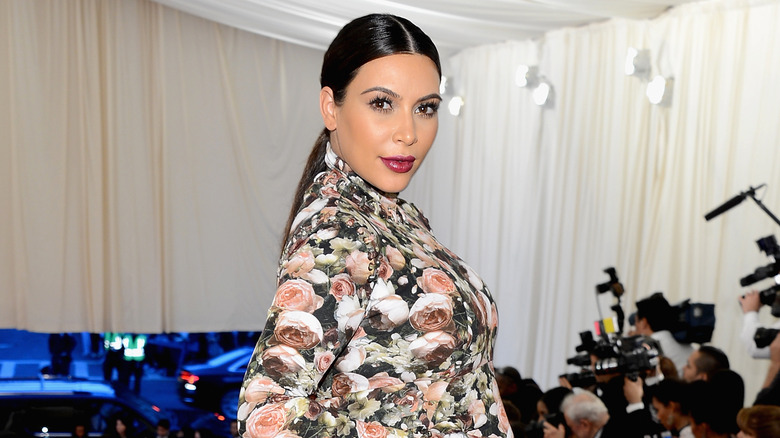 Larry Busacca/Getty Images
Despite any rumored ban, Kim Kardashian made it into the ball in 2013 on a technicality because Kanye West was performing. It would have been bad form to deny a plus-one to the talent — or to dictate who he could or could not bring.
"I was Kanye's plus one & so nervous!" Kim revealed on Twitter in 2019 when looking back at her first Met Gala. "I didn't know anyone & I'm sure no one wanted me there lol. I did my own lipstick & the color is so off." She added that she cried when she got home because of "insecurity."
Still, Kardashian must have really impressed Wintour at that 2013 ball, because she's been on the guest list ever since, per Entertainment Tonight, and graced the cover of Vogue in 2014. Her mom and her sisters have since made their debuts at the gala and have become regulars at the event.