The Truth About Carson Kressley And Thom Filicia's Relationship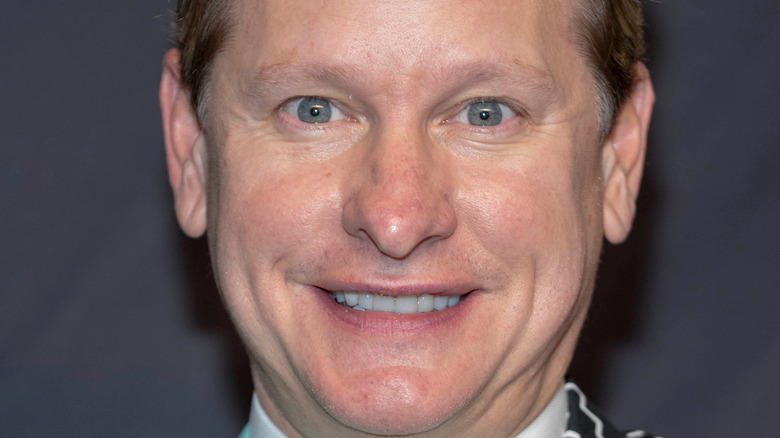 Shutterstock
If you watched 2003's "Queer Eye For the Straight Guy" (before Netflix was a thing), you definitely know design aficionado Thom Filicia and fashion wizard Carson Kressley.
Although Thom was responsible for transforming the inside of homes, the show was about making over someone's life from the inside out, regardless if it had to do with a new wardrobe or new home fixtures. "Everybody should hopefully experience a really thoughtfully designed environment because I do think it changes the way people feel about that experience. Having well-designed, thoughtful environments really is a great springboard for a well-lived and enjoyable experience," Thom told Furniture Lighting and Decor in September 2019.
After "Queer Eye For the Straight Guy," Carson and Thom went on to collaborate on Bravo's design show "Get a Room with Carson & Thom." Thom spoke highly of his co-star, saying he brought a relatable element to the show: "I think sometimes it's nice for them to see Carson having fun and also being a part of the process, but understanding it in the same way that the homeowner understands it, which is where they're excited about design, but they're also a little worried about some of the decisions they're making and they might need some advice or handholding along the way."
It's clear Thom and Carson made magic on TV, but were they friends in real life? Keep reading for more details.
Carson Kressley and Thom Filicia have been friends for years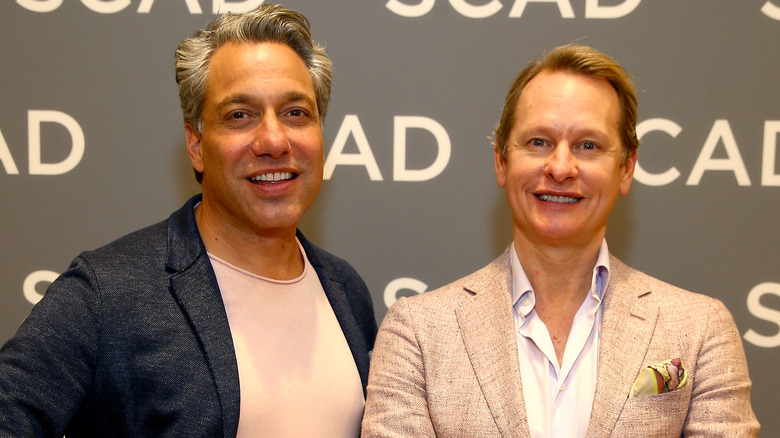 Tasos Katopodis/Getty Images
Carson Kressley and Thom Filicia have been friends before "Queer Eye For the Straight Guy" was on TV, according to a 2018 Bravo report.
"We actually met at the gym, which is unbelievable because these bodies were built on rigatoni. And then we did 'Queer Eye,' so we we're great friends ... and we're more like brothers and we kind of grew up together in New York City ... no, we have never been romantically involved. We're pretty good finding dates for one another," Carson said.
Thom said that although they have never been romantic together, the men both loved being each other's wingman. "We kind of help [each other meet people]. It's very funny, you know; it's easier to talk to someone you're not flirting with so I'm really good. I can help him out when he's being a little shy," he told the outlet.
Working together seemed like another extension of friendship for these two and Thom seems to cherish the fun moments with Carson. "We have a great friendship. He's a great entertainer. He's hilarious," Thom said, per The Atlanta Journal-Constitution.