Jay Z To Be Inducted Into Songwriters Hall Of Fame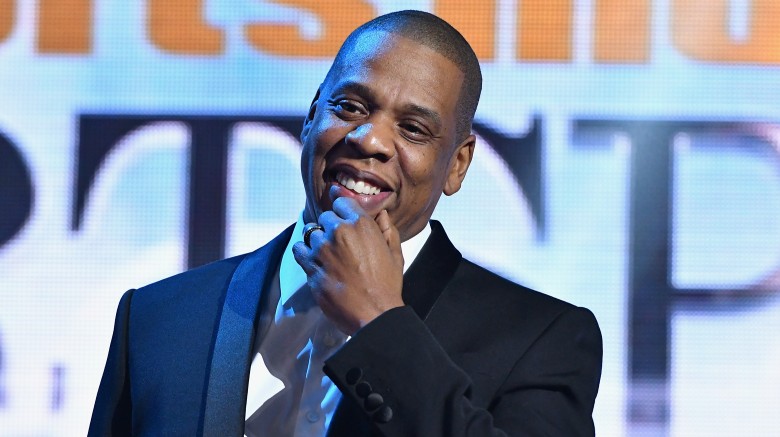 Getty Images
It's shaping up to be a good year for Jay Z. After announcing that he and wife Beyoncé are expecting twins, the "99 Problems" rapper has made headlines again. He will reportedly be inducted into the esteemed Songwriters Hall of Fame. This is a huge accomplishment for Jay Z, but it's also a significant moment in rap music history because Jay Z is the first rapper to be awarded this honor.
According to Billboard, Jay Z's road to the Hall of Fame may have been more difficult than the experiences of other artists due to his musical genre. Chic guitarist Nile Rodgers announced the 2017 Songwriters Hall of Fame inductees on CBS This Morning, explaining that "even though [Jay Z] had more pop albums than anyone else" because his work was performed through rap, it's taken Jay Z longer to achieve the honor. Rodgers went on to applaud Jay Z for his work. "He has changed the way that we listen to music. He's changed the way that we have fun."
Jay Z tweeted about the news: "By the way, this is a win for US. I remember when rap was said to be a fad. We are now alongside some of the greatest writers in history."
Jay Z will officially join the Songwriters Hall of Fame on June 17, 2017, at the 48th annual induction and awards dinner. Other honorees include Max Martin, Berry Gordy, and Kenneth "Babyface" Edmonds. All inductees must have the distinction of writing music for at least 20 years, according to the BBC.
In a statement, the Songwriters Hall of Fame co-chairs Kenneth Gamble and Leon Huff, along with President Linda Moran, announced, "With our 2017 roster of inductees, the Songwriters Hall of Fame moves definitively into recognizing music creators of the 21st century while continuing to honor the greats of earlier decades. The combination of contemporary sounds and timeless hits of the past is certain to make for an unforgettable evening." They continued, "The songwriters we honor cross genre, regional and even national boundaries—R&B, Rap, Pop and Rock & Roll from both coasts, the American heartland and Sweden. We are thrilled to once more have the opportunity to preside over an event that recognizes the convergence of song craft and musical performance at the very highest level."
With this milestone achieved, we can't wait to see what's on the horizon for Jay Z and to witness the impact this moment will have for future honorees of the Songwriters Hall of Fame.