Prince Charles Can't Deal With Prince Harry's Criticism. Here's Why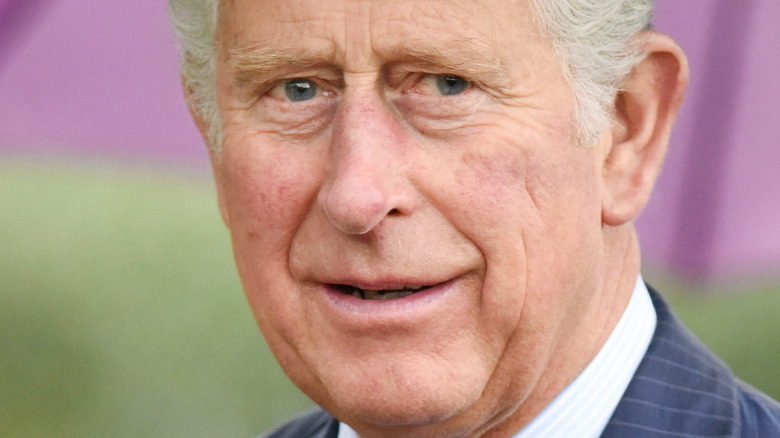 Shutterstock
Prince Charles and his youngest son Prince Harry have been at odds ever since Harry announced that he and his wife, Meghan Markle, would be stepping down as senior members of the royal family. Since that announcement was made, Meghan and Harry have moved to the United States, and they have both been rather outspoken about the reasons they felt that they needed to leave the royal family behind, especially during their March 7 interview with Oprah Winfrey. In Harry's appearance on Dax Shepard's Armchair Expert podcast, he discussed his upbringing, and he criticized his father a couple of times while chatting about his life in the UK. Harry also discussed his anxiety and depression that stemmed from when he was a child, bringing his father into it again in the new series, "The Me You Can't See," which is available to stream on AppleTV+.
Given what has transpired over the past few months, Harry's relationship with his father has become even more strained. In fact, when Harry traveled to the UK for Prince Philip's funeral back in April, various media outlets reported that he chatted with his father and his older brother, Prince William, but, according to Page Six, Harry did not have a one-on-one with Charles — and there may be a reason for that. In June, a royal expert spoke out about why Charles is having such a hard time with his son's criticism. Keep reading to find out more.
Prince Charles is a very shy, sensitive man, expert says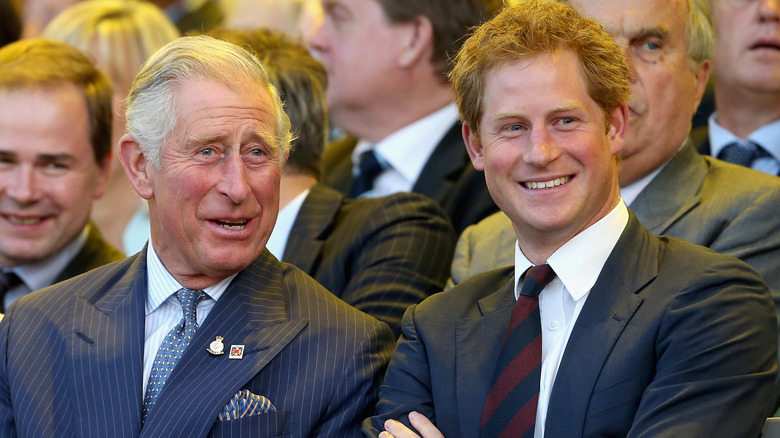 Chris Jackson/Getty Images
Princess Diana's friend Stewart Pearce spoke to Us Weekly about why Prince Charles simply can't deal with Prince Harry's criticism. He told the outlet that Harry's comments are "just simply categoric observations about how perhaps [some royals'] behavior [were] not always as emotionally intelligent as it could be." Pearce explained that Charles "is a very, very shy man, a very sensitive and delicate man, but we see his public personality, but in private, he's immensely sensitive," which could be why he isn't handling things all that well.
Pearce went on to say that Charles "became an aloof," telling Us Weekly, "that doesn't heal the challenge that's taking place." Pearce said that this is how Charles tends to handle things. "He can't deal with it because of his sensitivity, so he hides," Pearce said. "And what Harry's trying to do is to heal that. Not out of umbrage, not out of anger or revenge or criticism or accusation." 
If what Pearce says is true, there may be hope for Harry's relationship with his father after all, mainly because this theory about Charles suggests that he's not actually furious as many media outlets have reported, he is merely shy and sensitive. Perhaps he will come around and he and Harry will be able to have a productive chat in the future.