The Truth About Dee Snider's Wife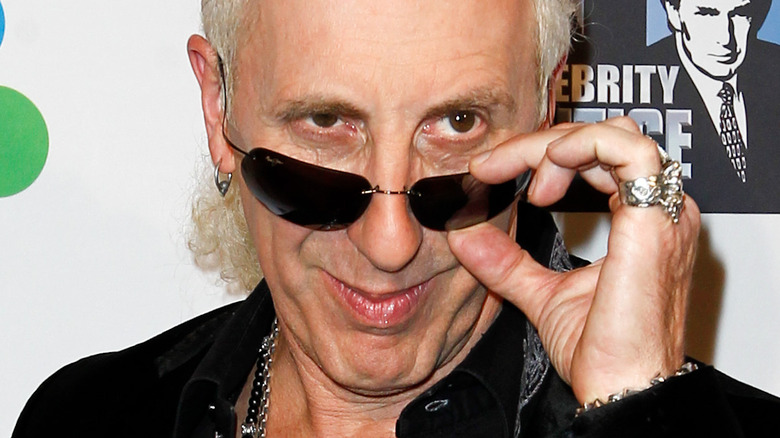 Shutterstock
It looks like "Celebrity Family Feud" is about to get a little twisted with Dee Snider and his brood set to take the stage on the June 20 episode of the family-friendly show. Teasing his upcoming showdown with NFL Hall of Famer Terry Bradshaw and his family, the Twisted Sister frontman said, "We kicked a** and we represented," when speaking with Mark Mendoza on his Facebook Live show, "22 Now."
"We were kind of debating, do we go in and treat it like it's a joke — you know what I mean? Just like a big goof out of it — or do we take it seriously?" he said, revealing the Sniders were hesitant about their game show debut. "They expect us to be a joke... So we said, 'We're gonna go in there and go for the gold,'" he continued. "I can't say how it went, other than to say we kicked a**. That I can say." Of course, the Snider team stuck out in more ways than one. "It turned out we were the first rock family to be on the show," the rocker revealed. "They've had hip-hop, they've had pop — they've never had a rock and roll family on the show."
 The father of four said he will be joined by his "whole" family, although it's unclear who will fill the five seats on stage. But we have a feeling his wife, Suzette, will be by his side. Keep scrolling more details about the rocker's better half.
Dee Snider and his wife are a perfect match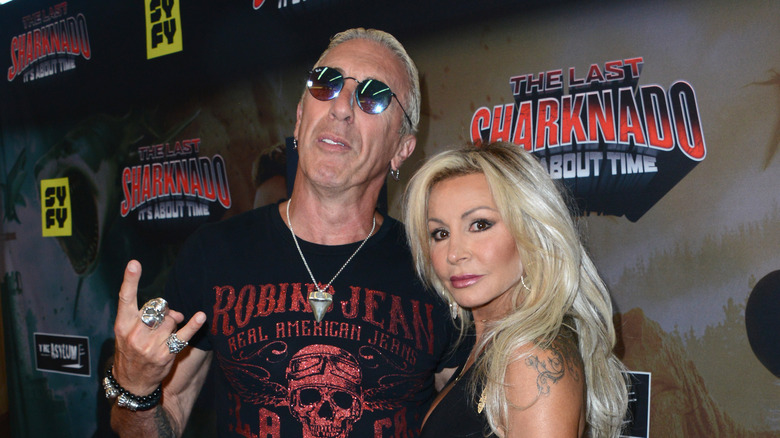 Albert L. Ortega/Getty Images
Dee Snider and his wife, Suzette, have one romantic love story. "I met my wife, Suzette, when she was 15 and I was 21. She turned up to our show on her cousin's ID and thought she was seeing a girl band. I saw her and flipped," Twisted Sister's frontman said to The Sydney Morning Herald in 2019. "She was this hot Italian beauty. I told her I'd be famous one day. We've been together ever since."
Today, they've been married for nearly 45 years, and Suzette has always played a part in his career. "She is a costume designer who came up with the band's logo, did our make-up, and made my costumes," he said. However, Snider admitted they "nearly broke up" in the early years of his success. "Twisted Sister was at the top of the charts and it went to my head," he said. "I became a megalomaniac. We ended up going to counseling." But even then, Suzette stood by Snider when his career hit a low. "I'd lost it all and Suzette went back to work until I got back on my feet," he explained, adding, "Suzette has stuck by me through thick and thin."
Together, they're parents to four children, and Suzette's been able to balance motherhood and her roll-and-roll hubby. "I always wanted to be a rock star, but wanted to have kids, too," Snider said, and it looks like he and Suzette did just that!