Are Sharron And Rhonda From Too Hot To Handle Still Together?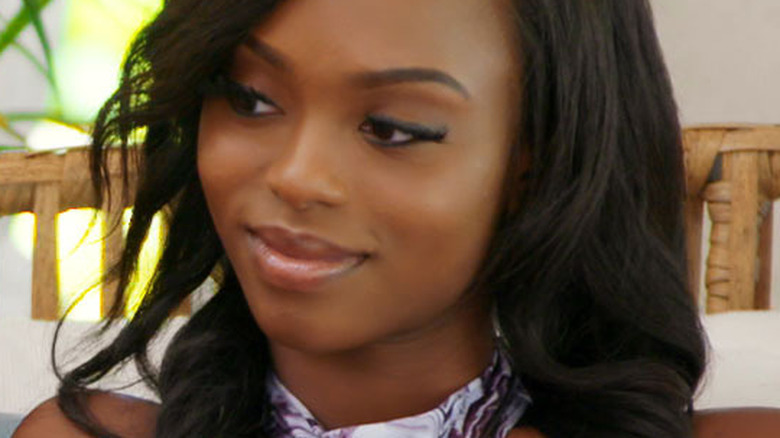 Courtesy of Netflix
With Season 2 of Netflix's "Too Hot to Handle" on the way, fans may be wondering what happened to the couples from the dating show's first season. Francesca Farago and Harry Jowsey got engaged on the show but ultimately parted ways. But what about Sharron Townsend and Rhonda Paul? They were the other major couple to emerge from the reality series — so did their love life fare better than Francesca and Harry's off-screen?
Rhonda and Sharron formed a quick but cautious connection on the show, with Rhonda making clear to Sharron that her son, Amare, was the most important person in her life. Despite the distance between them — Rhonda was from Atlanta, while Sharron was from New Jersey, per Harper's Bazaar — the couple seemed like they had the potential to make things work in the real world.
During the "Too Hot to Handle" Season 1 reunion in May 2020, Sharron and Rhonda revealed their relationship status. Keep reading to find out whether this fan favorite couple is still going strong.
Rhonda and Sharron grew from their time together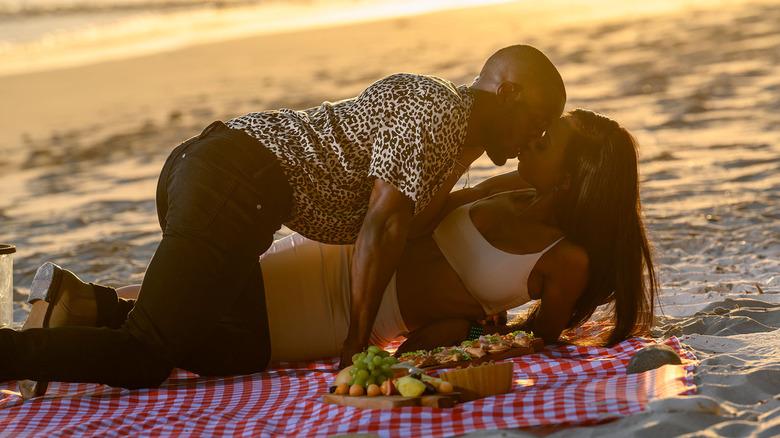 Aline Arruda/Netflix
Rhonda Paul and Sharron Townsend are no longer dating, but it sounds like they both learned a lot from their "Too Hot to Handle" experience. "The experience with me and Sharron is an amazing one, so no one will ever take that away from us, whether we're together or not," Rhonda said on the reunion episode (via Refinery29). "I wish I could go back and capture some of those moments again, but it's like, I'm just going to make new ones from here."
Sharron also shared with OprahDaily.com in April 2020 that he started pulling away from Rhonda after the show. "I was having family issues. My mom was sick. I ended up closing off again. Not intentionally, but I found myself distancing from her," he told the outlet. Sharron added that he still has "a lot of love for her."
While Rhonda and Sharron's relationship didn't stand the test of time, they'll always have their days on "Too Hot to Handle" to look back on with fondness.