Who Is The Richest NBA Player?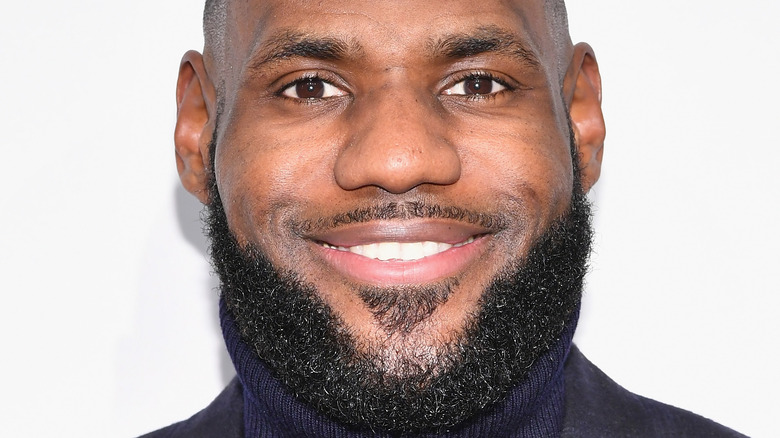 Slaven Vlasic/Getty Images
If you plan on playing any sport at the professional level (and have the chops), it should maybe be basketball. Why? Because American basketball players are some of the highest-paid athletes in the world. Take LeBron James. In 2020, he earned $96.5 million thanks to a combination of his lucrative NBA contract and sponsorship deals, per Forbes. The outlet called the total earnings "a record for an NBA player." But while the contracts are big, off-court is often where the real money comes from.
According to Forbes, in 2020, the highest-paid NBA players made a combined $302.5 million from outside contracts, with James making $65 million of that. If you need more proof of just how monetarily rewarding basketball can be, look no further than the VH1 reality show "Basketball Wives," which follows the exploits of very wealthy wives (or ex-wives) of professional basketball players. Or think of all the household names of the sport you know. There's Michael Jordan, James, Dwayne Wade. And if you're a Kardashian fan, you could likely name a few more, like Lamar Odom and Tristan Thompson.
If you've ever wondered who among the greats has gotten paid the most ever – or has the highest net worth — we've got you covered (no pun intended). Here's the wealthiest player in NBA history.
Michael Jordan still dunks on LeBron James' net worth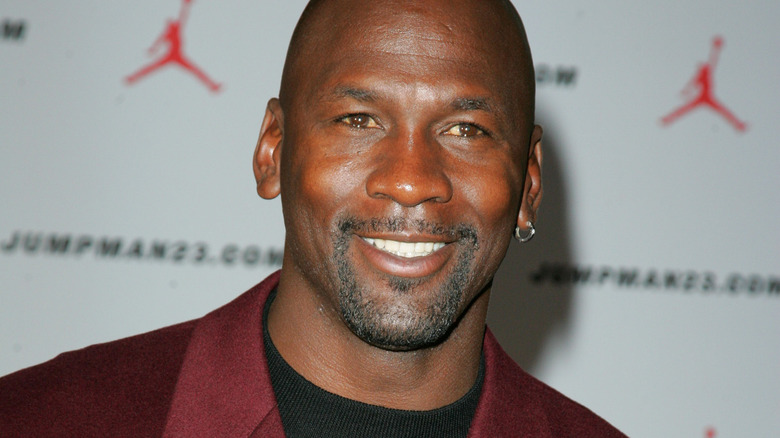 Shutterstock
It should come as little surprise that the wealthiest NBA player (currently on the court) is LeBron James. His "two-year, $85 million maximum contract extension with the Lakers," per Insider, in 2020 didn't hurt his overall net worth. According to Celebrity Net Worth, today he sits at a total worth of $500 million. That's an obscene amount of money, but James earned it by being one of the most celebrated players of all time. He's won three NBA championships and is a four-time MVP, per Sports Show. 
While James sits comfortably at the top of the list of richest NBA players currently playing, he can't claim to be the richest of all time. That honor goes to Michael Jordan (no surprise here). Often considered one of the greatest athletes of all time, Jordan retired more than 20 years ago, but his net worth has only grown since then. His net worth is estimated to be a humungous $2.2 billion, thanks to a combination of good investments and the $60 million he pulls in every year from his Nike contracts and sales, per Celebrity Net Worth.
So, long story short, if you've got any athletic ability at all, we suggest you aim for the NBA because that's where the big bucks are! Well, if you're the best, that is.