Here's How Much LeBron James Is Really Worth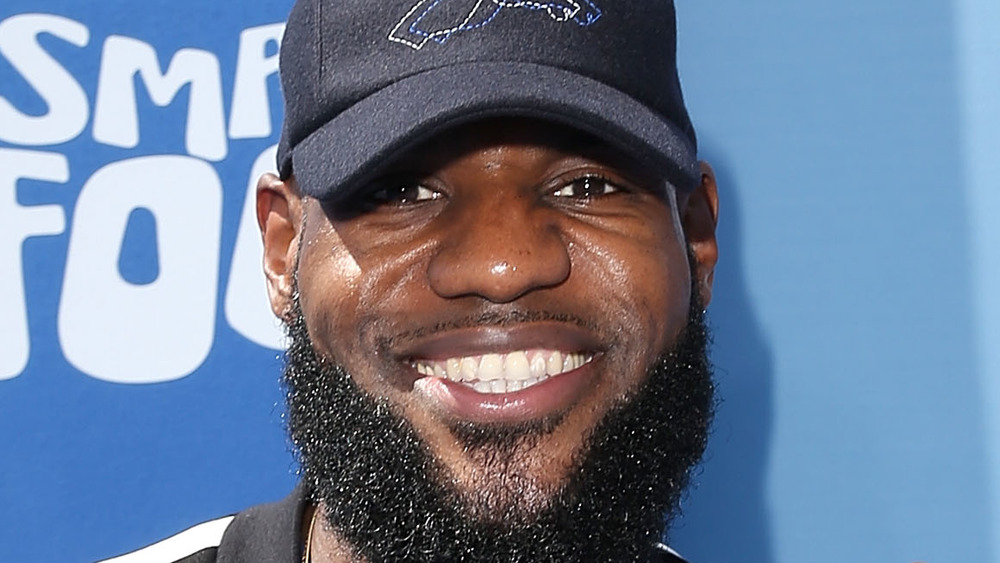 Jesse Grant/Getty Images
NBA player LeBron James has worked hard for his debated rank among the greats in professional basketball. Straight out of high school, James got an early start toward his domination in the sport after being selected as the first round pick in the 2003 NBA draft (via Business Insider). Following two championship wins with the Miami Heat and one with the Cleveland Cavaliers, James joined the Los Angeles Lakers in July 2018 in a shocking move that led to him leaving his hometown team for a second time, per Bleacher Report.
James' departure from the Cavaliers came after he brought his city their first NBA championship win in history in 2016 (via Cleveland19). "I think timing is everything," he told Lakers reporter Mike Trudell in 2018. "For me to be in this position now, the excitement that I have to be a Laker, I'm happy to be apart of it because I believe the Lakers is a historical franchise, we all know that, but it's a championship franchise and that's what we're trying to get back to. I'm happy to be a part of the culture and be a part of us getting back to that point."
James turned down a $35.6 million offer with the Cavaliers to sign a four-year $154 million contract with the Lakers, according to Bleacher Report. The million-dollar move only solidified his status among the NBA greats, while tripling his already high net worth. 
LeBron James inches toward billionaire status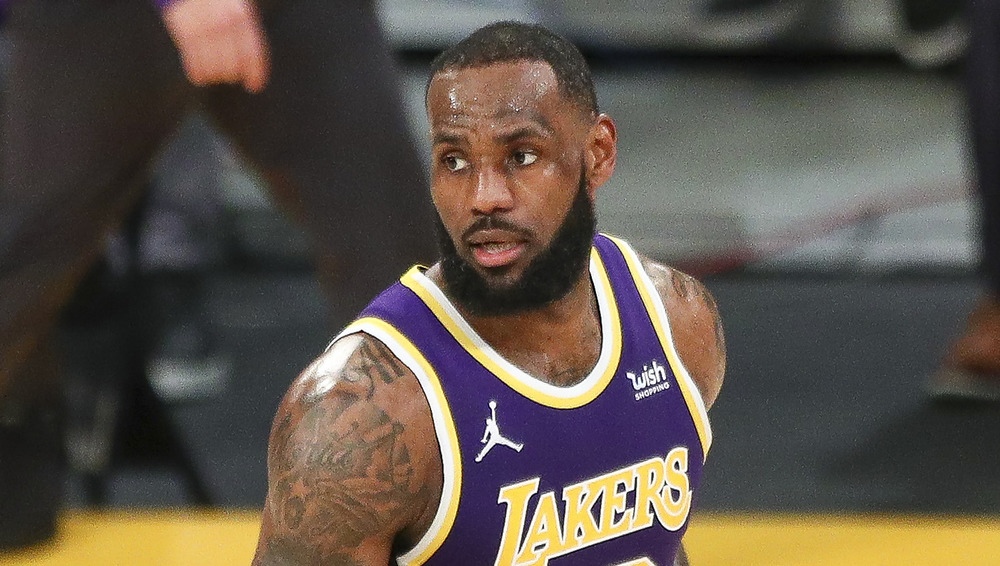 Meg Oliphant/Getty Images
After joining the Lakers and winning the 2020 NBA championship, athlete LeBron James' net worth skyrocketed to $500 million, via Celebrity Net Worth. On average, the Akron, Ohio native rakes in about $40 million a year from the NBA and $55 million from endorsements, totaling around $100 million annually. Going into 2021, James signed a $85 million two-year contract extension with the Lakers (via ESPN). By the time his contract with the Lakers expires, James will have earned a reported $428 million throughout his entire NBA career.
His endorsement deals include partnerships with McDonalds, Microsoft, State Farm, Coca-Cola, and Nike. His Beats by Dre partnership included a 1% stake in the company that scored him around $30 million when the company was sold to Apple for $3 billion. In 2015, James signed a lifetime deal with Nike that would pay him around $1 billion by the time he's 64 (via Forbes). His annual profit earnings from the sports apparel company bring him about $20 million in salary and royalty payments from his sneaker line.
With real estate in every city he's played for, James has three mansions worth over $60 million when combined. In addition to owning his SpringHill Entertainment production company, James also owns 2% stake of Liverpool F.C. soccer team as well as 21 Blaze Pizza franchises. In 2018, he opened his I Promise School to service underprivileged children in his hometown (via BBC). Sounds like the true life of a champion.