Inside Tati Westbrook's Return To YouTube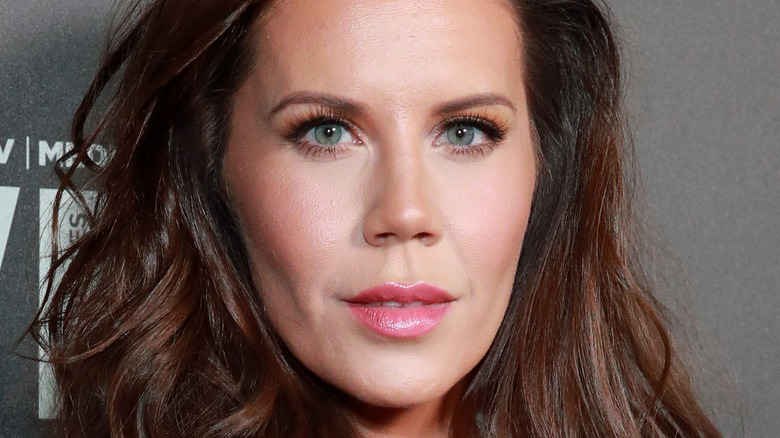 Rich Fury/Getty Images
If you've been wondering why you haven't heard the name Tati Westbrook in the headlines for a while, it's because the makeup guru has been completely silent on social media for the past year — up until now. Tati took a break from her famed YouTube channel, as well as her Instagram and Twitter, but she announced on June 17 that she's officially "back."
Tati has been absent from social media following a year of public backlash, which stemmed from her feud with fellow makeup stars Shane Dawson, James Charles, and Jeffree Star. The drama started when Tati publicly blasted James in a 2019 video, accusing the New York native of stealing her ideas, spreading false lies, and seducing straight men, per ET.
However, Tati uploaded a now-deleted video titled "Breaking My Silence ..." in June 2020, alleging that Shane and Jeffree had "manipulated" her into starting the infamous beauty war with James, per Insider. The clip has since been removed, and the GlamLifeGuru founder took a hiatus from posting. Unfortunately, during that time, she and her husband, James Westbrook, were accused of breach of contract, gross negligence, and fraudulent inducement by their business partner, Clark Swanson. E! News reported Clark sued the couple over the handling of their former line, Halo Beauty. 
It certainly hasn't been an easy year for Tati, but she appeared optimistic and ready for a new journey to start in her new YouTube video. To find out the truth inside Tati's return, keep scrolling. 
Tati Westbrook gets candid about her 'terrible' last year while returning to YouTube
Tati Westbrook ended her long-awaited social media hiatus, uploading a nearly 19-minute video titled "A Year Later ..." on YouTube on Thursday, June 17. The professional makeup artist announced she's excited to "get back to the makeup, to get back to reviews, to doing my thing," but she also addressed the reason for her absence. Though Tati noted she initially planned on not discussing her past controversy, she understands her fans "want answers about certain things that have been splattered over the internet."
Referring to the drama as "a terrible time in my life," Tati revealed she "stopped communication with everyone in the beauty community." She explained, "I haven't talked to anyone in over a year. I like, really took a break, and I needed to for my peace of mind." 
Tati cleared up rumors of any "legal things," insisting "there's no litigation" in terms of that situation, but she did touch on the ongoing legal trouble regarding Clark Swanson. Tati called being sued by her business partner a "really mind-blowing to have happen" (via E! News), further adding she and her husband sold their Los Angeles home, plus her condo, so they could pay for attorneys.
Though the past year has been filled with gut-wrenching struggles, Tati said she's learned a lot about the important things in life. "Moving forward, you're going to see a different version of me," she promised (via ET).