The True Meaning Behind 'Drinkin' Beer. Talkin' God. Amen' By Chase Rice Ft. FGL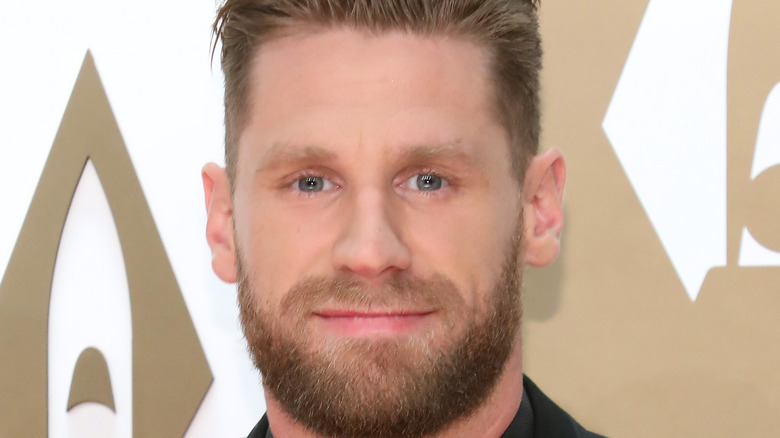 Taylor Hill/Getty Images
During the pandemic, country music saw a trend in which artists pushed feel-good tunes more than ever. From Lady A's "Champagne Night" to Luke Bryan's "One Margarita" and Miranda Lambert's fun-loving "Tequila Does," the genre was practically bursting at its blue-jean seams with bops for listeners to groove out to. Bloomberg took note of the resurgence of country music during COVID, noting that "U.S. residents have listened to an average of 11.1% more country since mid-March — an increase of 127 million streams a week." By May 2020, streaming had "climbed 22.4%."
While music execs brainstormed around what could be behind country music's big boom, it seems the answer was simple: fans were seeking a light and fun little reminder to enjoy the simpler moments. Among this influx of upbeat country songs, Chase Rice released his single with Florida Georgia Line, "Drinkin' Beer. Talkin' God. Amen," in November 2020. The song went on to peak at No. 10 on Billboard's Country Airplay chart, and has remained on the chart for 28 weeks to date. As Outsider noted, "the song lyrics reflect what most of us have been doing this year during the pandemic quarantine. Slowing down, and spending quality time with friends and family is something that's celebrated in the song." Let's take a closer look at the message behind the lyrics!
'Drinkin' Beer. Talkin' God. Amen' celebrates the little things in life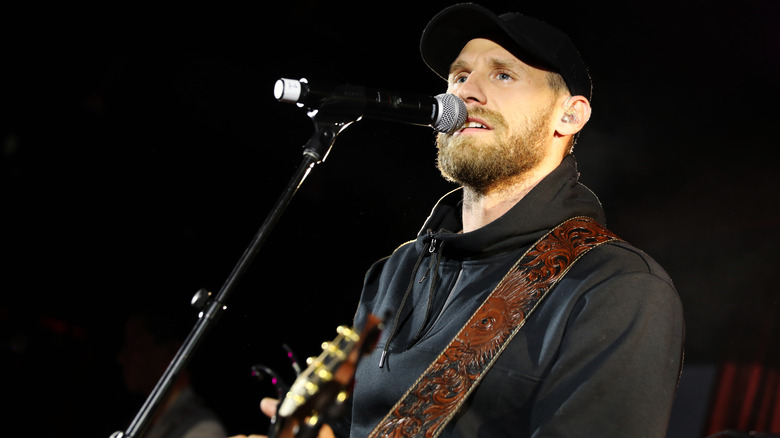 Leah Puttkammer/Getty Images
According to Chase Rice, "Drinkin' Beer. Talkin' God. Amen" was written prior to the pandemic, but its message is so timely, it's almost as if "God himself intervened," he told American Songwriter. The tune encapsulates "what 2020 became for us and a lot of other people — slowing down to enjoy these moments with our loved ones and having deeper, more meaningful conversations with each other," Rice wrote in a press release (via American Songwriter). 
Featuring lyrics such as, "I don't know what heaven looks like... / If it's like down here up there tonight, then there's folks like us / Sittin' here, drinkin' beer, talkin' God, amen / Killing time livin' life with some down-home friends," the song paints a vivid picture about how it's sometimes the little things that turn out to matter most. The official music video — which features Rice, Tyler Hubbard, and Brian Kelley (of Florida Georgia Line) drinking beer around a fire under the stars — only underscores this theme.
It's also a reminder to look at life with a "glass half full" mentality, taking disappointments in stride, and looking for the good even amidst the bad. "It's a celebration of the year we've been forced to have," Rice told American Songwriter. "I've sat around more fires and dinner tables. I've had more deep conversations with friends and made friends that weren't friends before." This is something to which most everyone can relate.