Miranda Lambert Reveals New Details About Her Marriage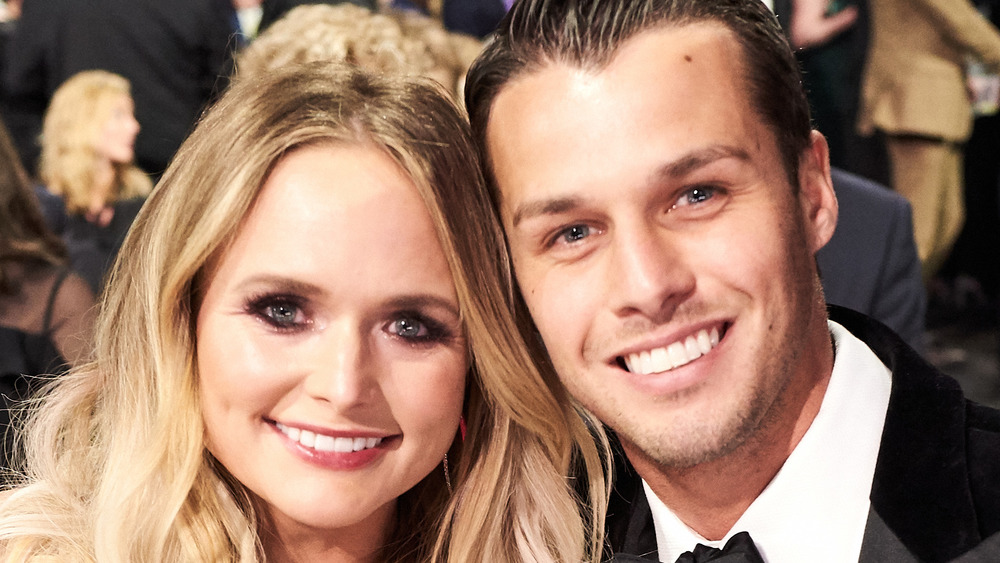 John Shearer/Getty Images
Country music sensation Miranda Lambert just dished some juicy info about her marriage to former NYPD officer Brendan McLoughlin, and it's just the cutest. The couple celebrated their second wedding anniversary in January 2021, and it's clear that she's still crazy about him. The "Bluebird" singer recently gushed about her man in an interview with Storme Warren for SiriusXM. According to US Weekly, Lambert revealed that McLoughlin appeared in her October 2020 music video for her song "Settling Down." It appears as if the video made history.
"I've never had a love interest in a video my entire career. And so I figured, why not my husband?" Lambert revealed to Warren. "He was a champ and I got to ride my real horse, Gibson... I'm like, what kind of Princess Bride fairytale is this? It's awesome." Lambert also divulged that their relationship has grown during the COVID-19 pandemic, as they have spent the time connecting. "It was just us two with no distraction at my farm outside of Nashville. And so I was really thankful for it because it made us really strong."
The happily married couple has also been trekking across the country in an Airstream trailer. At the beginning of February 2021, Lambert and McLoughlin were involved in a hit-and-run accident in Atlanta, Ga. A car ran into them and drove away without stopping. Fortunately, nobody was injured in the crash. Keep reading to find out why it was so important for Lambert and McLoughlin to bond during the quarantine period.
Inside Miranda Lambert and Brendan McLoughlin's whirlwind romance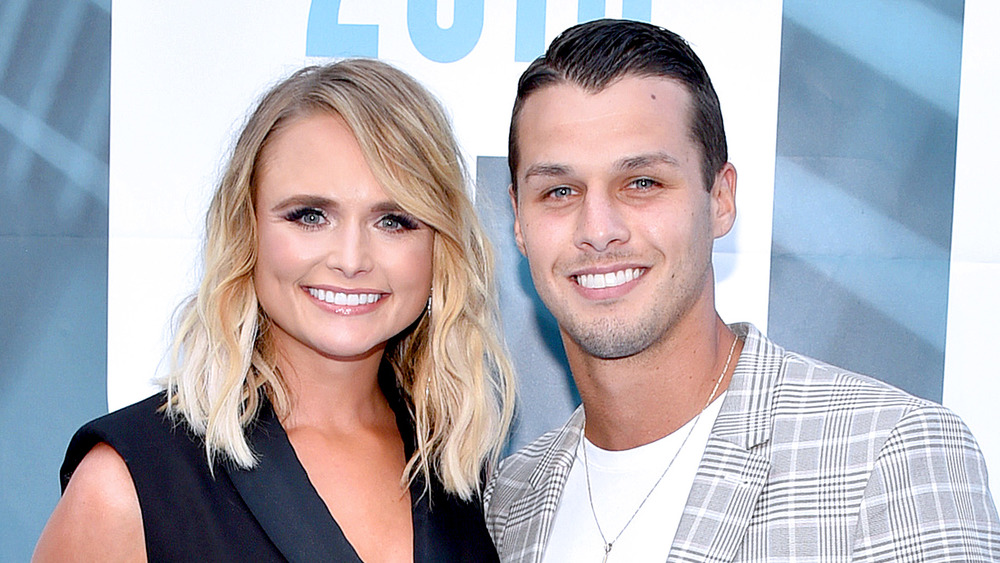 John Shearer/Getty Images
For a long time, Miranda Lambert's love life was just as interesting as the stories she croons about. In 2019, People reported that she addressed the crowd while she was on tour. The frontwoman for the Pistol Annies had been through a series of bad relationships and heartbreak after her divorce from Blake Shelton. "Lucky for me, I'm not in a sad time anymore in my life." For Lambert, her answer came in the form of a whirlwind romance.
As Lambert told Storme Warren (per Us Weekly), she needed the 2020 quarantine time with Brendan McLoughlin. "We didn't date very long before we got married. And so we sort of got to just really, really, really get to know each other." Lambert and McLoughlin had met two months before getting hitched and she only revealed the news a month after their nuptials. And, while Lamber seems smitten with McLoughlin, she does not trust him to do this one thing. Lambert was not sure if she could count on her husband to plan something low-key for her birthday "because when he's like 'Oh, we'll figure it out,' and I'm like, 'Oh that means I'll figure it out."
If that's the only thing that Lambert is worried about, then it's probably safe to say that she and McLoughlin are still enjoying their honeymoon phase. Here's to their blissful future together!