The Tragic Death Of Dawson's Creek Writer Heidi Ferrer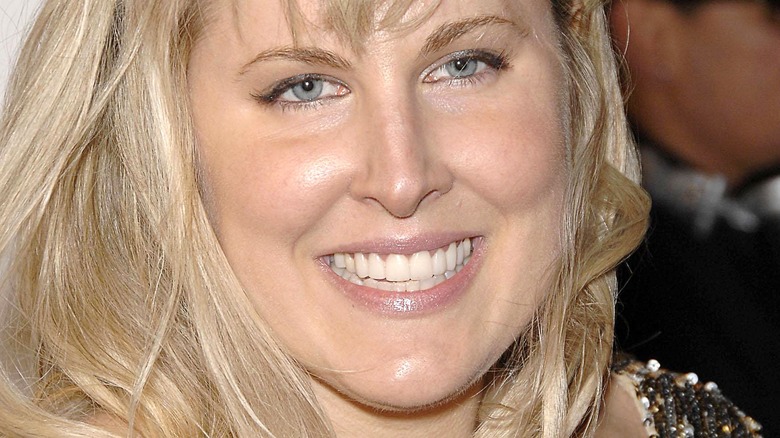 Shutterstock
Heidi Ferrer, a former "Dawson's Creek" writer who was also known for her work with ABC's "Wasteland," died by suicide at 50 years old on May 26, Deadline reported. Ferrer leaves behind her husband — screenwriter, director, and producer Nick Guthe — as well as a 13-year-old son, Bexon. According to Deadline, the news comes after an "unremitting battle" with COVID-19, which began in 2020.
On May 27, Guthe took to Twitter to write, "My beautiful angel, Heidi, passed over tonight after a 13 month battle with Long Haul Covid. ... She fought this insidious disease with the same ferocity she lived with." Guthe also wrote that Ferrer "was an amazing mother," and added, "I love you forever and I'll see you down the road." Beyond that, Guthe spoke about the situation and seriousness around the COVID-19 pandemic, telling TMZ that the long-term issues of the virus are the cause of "a public health crisis that must be addressed quickly."
Ferrer herself has also bravely opened up about her final days and journey with "long-haul" coronavirus symptoms. Here's what she was going through before her death.
Heidi Ferrer opened up about how COVID-19 upended her life
Heidi Ferrer was born in Salina, Kan., on May 28, 1970, according to Deadline. Although she didn't have a college education and originally went into acting, Ferrer ended up becoming a screenwriter. She sold her first spec to Academy Award-winning producer Arnold Kopelson and was a member of the WGA for 24 years, per Deadline. In April 2020, Ferrer contracted COVID-19, and "her health deteriorate[d] steadily," per the outlet. "By May 2021, she was bedridden and in constant physical pain, suffering from severe neurological tremors and numerous other worsening symptoms."
Before Ferrer's death, she opened up on her personal blog about her "long-haul" symptoms. "In my darkest moments, I told my husband that if I didn't get better, I did not want to live like this. I wasn't suicidal, I just couldn't see any quality of life long term and there was no end in sight," she wrote in September 2020. Although she had been discussing her recovery, she also noted the awareness she had regarding what others were going through, writing, "I know people will die from suicide, unable to work, even care for themselves, many are living alone, some are homeless. I know some already have." Sadly, Ferrer herself wasn't able to overcome what she had been through. Our condolences go out to Ferrer's family and friends.
If you or anyone you know is having suicidal thoughts, please call the National Suicide Prevention Lifeline​ at​ 1-800-273-TALK (8255)​.