The Many Rare Animals The Queen Owns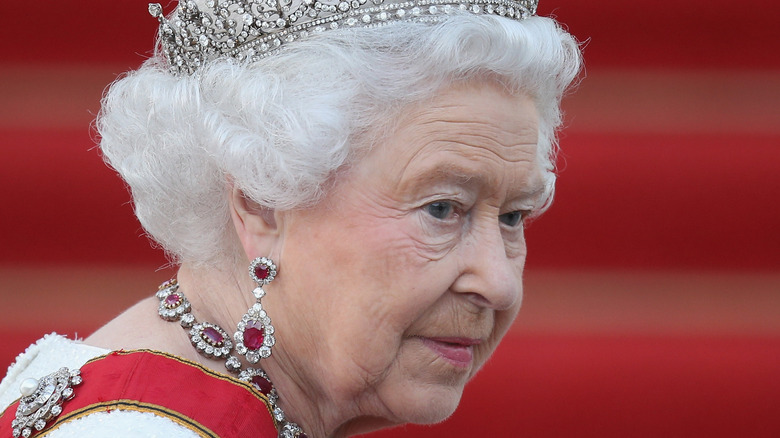 Sean Gallup/Getty Images
While it might surprise some that the British royal family has had a longstanding tradition with rare animals from around the world, it's actually, well, a thing (and some interesting trivia to keep in your back pocket for any given dinner party conversation). According to the Historic Royal Palaces website, for instance, the Tower of London — a formidable structure dating back to the 11th century that has served at turns as a palace, a fortress, a prison, and a tourist attraction — was the site of the first official royal menagerie in 1235 under the reign of King Henry III, who had a noted fondness for big cats. 
Considering that the current British monarch, Queen Elizabeth II, has a reputation as a stickler for protocol, it's no surprise to hear that the royal has kept up with the tradition of receiving and maintaining animals as gifts (though in a way more ethical than her forbearers, according to the UK Express). So what are the rare animals she has received over the years? And is it possible to pinpoint a total on how many animals she owns overall? The answers might surprise you.
It's almost impossible to pinpoint how many animals belong to Queen Elizabeth, rare or otherwise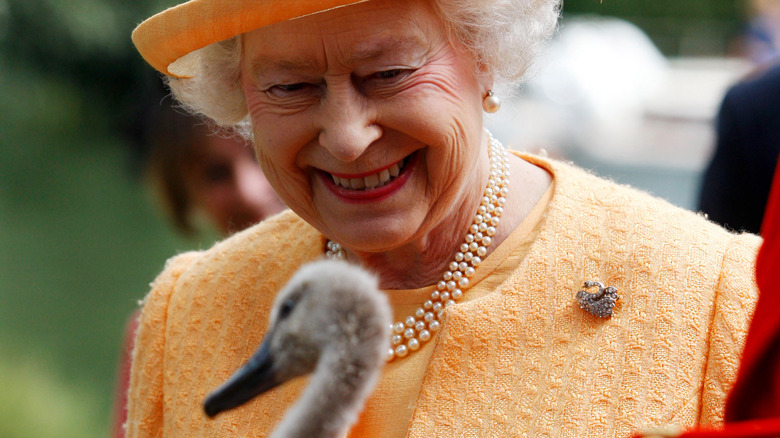 Wpa Pool/Getty Images
While the majority of animals presented to Queen Elizabeth II over the years have been an assortment of polo ponies and horses, the website for the Royal Collection Trust has a few standouts among the long list of animals. Among them include two hippos, a crocodile, cockatoos, wallabies, kangaroos, and at least one elephant. The last animal she received as a gift was a black gelding in 2016, per the site.
Despite this list, it's hard to pinpoint exactly how many animals, rare or not, the British monarch actually owns. According to a 2017 article published by Travel and Leisure, English law dating back to the 1300s still dictates that any ruling king or queen "technically owns all the sturgeons, whales, and dolphins in the waters around the U.K.," as well as every swan in the Thames, the main arterial river in the southern half of the country. As explained by Smithsonian magazine in 2017, the queen's ownership of the swans, in particular, is tied directly to a certain type of ancient symbolism, in that swans have been typically "associated with tranquility and nobility, featuring in myths and stories around the world."