The Truth About Michael Bolton's Ex-Wife
Shutterstock
Unlike in the past, it seems like Michael Bolton prefers to keep his personal life away from the spotlight, as it's unclear if he's in a relationship. However, that doesn't mean he's isn't open to finding love again. In fact, he told The Mirror in 2019 that as much as he's "good at being single, there's room for a partner."
Just like so many other '80s music heartthrobs, a list that includes Rick Springfield and Bryan Adams, Bolton has a star-studded dating history. He's had romances with everyone from Nicollette Sheridan to Cher and Brooke Shields. But before the "When a Man Loves a Woman" singer dated all of these famous ladies, he was married for over a decade to a woman named Maureen McGuire. According to Earn the Necklace, the couple got married in 1975 before Bolton became famous and were together for 15 years before divorcing in 1990. During that time, they welcomed three daughters: Isa, Holly, and Taryn.
Scroll ahead to find out the truth about Bolton's ex-wife and why their decision to marry young may have led to their separation.
Michael Bolton's ex-wife is a yoga instructor now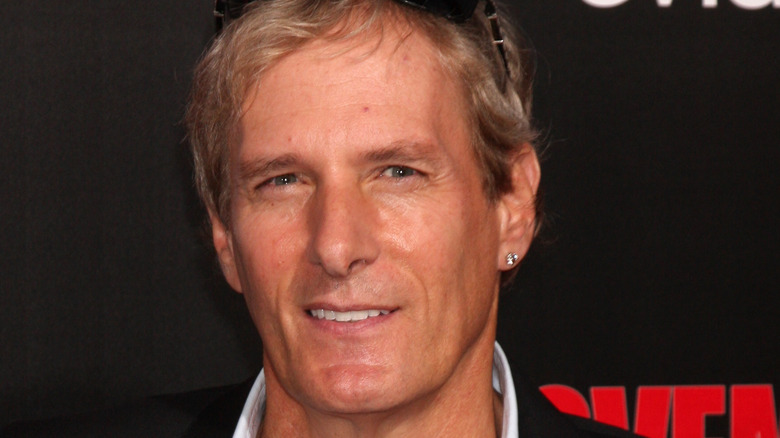 Shutterstock
Michael Bolton opened up about marrying Maureen McGuire at such a young age in 2019, hinting that it may have been the reason they split up. He explained to the Sydney Morning Herald, "By my late 20s I was already married and had three daughters. Guys in their 20s don't have a clue who they are as human beings. They know what they want to become — a doctor, a lawyer, a politician — but the proper study of one's own self?" He continued, "Men don't get around to that until their 30s or 40s, which is roughly 10 years later than most women, who seem to know exactly who they are."
After he and McGuire went their separate ways, she kept a low profile as opposed to her famous ex-husband — despite the fact that many believe she's a news anchor at WROC-TV Channel 8 in New York. According to a local Connecticut website, Bolton's actual ex-wife went back to her hometown of East Haven, where she's been working as a yoga instructor for years. Her students also include her three daughters and six grandchildren, who "all love yoga." 
It's unclear if Bolton and McGuire are still in contact, but she seems happy and at peace with how her life turned out.