Meghan Markle's First Post-Baby Interview Announced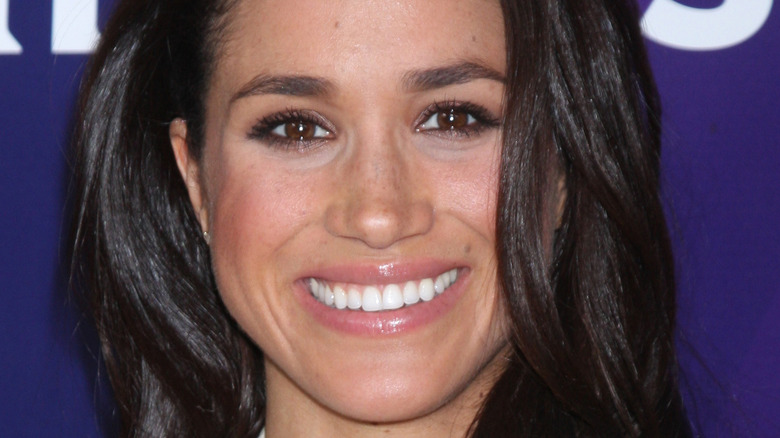 Shutterstock
Meghan Markle has set a date to do her first post-baby interview — and it is fast approaching! The Duchess of Sussex gave birth to her daughter Lilibet Diana on June 4, and has been spending time at home with her family as they adjust to being a foursome. And while Meghan and her husband Prince Harry plan on taking a step back from work for the next several weeks, Meghan will make an appearance to promote her new children's book, "The Bench," which was released on June 8. News of the interview comes on the heels of the news that "The Bench" had become a New York Time's bestseller.
On June 16, a blog that contained a special message from Meghan was uploaded to the Archewell website. "While this poem began as a love letter to my husband and son, I'm encouraged to see that its universal themes of love, representation and inclusivity are resonating with communities everywhere. In many ways, pursuing a more compassionate and equitable world begins with these core values. Equally, to depict another side of masculinity — one grounded in connection, emotion, and softness — is to model a world that so many would like to see for their sons and daughters alike. Thank you for supporting me in this special project," Meghan wrote. Keep reading to find out when Meghan's interview will take place.
Meghan Markle will only be giving one interview about 'The Bench,' pal says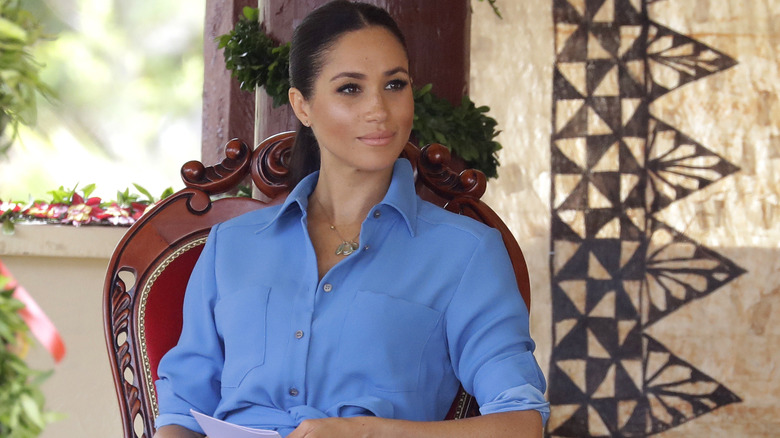 Pool/Getty Images
Meghan Markle is set to appear on NPR's Weekend Edition on Sunday, June 20, which is Father's Day in the United States. The timing of the interview is perfect, of course, as "The Bench" is a story about a father and a son, according to Hello! magazine. According to a tweet by Meghan's friend Omid Scobie, the Duchess of Sussex won't be doing any additional interviews about "The Bench." She is slated to be on the air between 8 a.m. and 10 a.m. Eastern, and will be chatting with Samantha Balaban, who works as an associate producer at NPR. It is unknown if Meghan will be appearing live or virtually, or if the interview was pre-recorded. 
The last time that Meghan made any kind of appearance was at the Vax Live concert which aired back on May 8. It is unknown if Meghan will be talking about her newborn daughter or if the interview will focus solely on her children's book, but many hope that she shares some details about how the littlest Sussex is doing!