Meghan Markle's Friend Reveals More Information About The Archie Controversy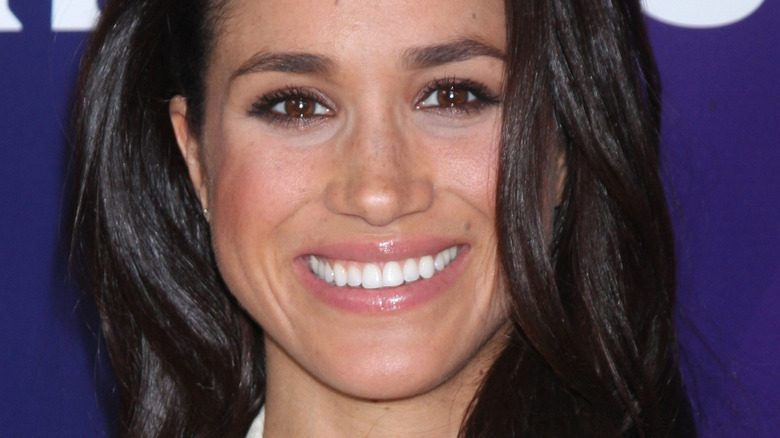 Shutterstock
The past few years have not been easy for Meghan Markle and Prince Harry, as evidenced by, well, everything they've ever said or done since getting married. As a quick recap, Meghan and Harry formally left the royal family in January 2020 and moved to Canada before relocating to Los Angeles.
Meghan then suffered a miscarriage a few months later, which she opened up about in a New York Times op-ed. Then, things really got hectic in early 2021 when just weeks after announcing they were expecting their second child, the couple sat down for a shocking interview with Oprah Winfrey in which Meghan laid bare the mistreatment she'd reportedly suffered at the hands of the royal family. The more horrifying allegations included Meghan's claims that there were "several conversations" about her unborn child's potential skin tone and that the royal family denied her requests for psychiatric help after she suffered suicidal ideation.
For his part, Harry backed up everything Meghan said. As you can probably imagine, this didn't make the royals look very good. In fact, they have hardly addressed the situation, save for Prince William hurriedly assuring a reporter that he wasn't racist. We are sorry to report that more information about the royals' alleged racism has leaked out in the interim. Here's what we know.
If you or anyone you know is having suicidal thoughts, please call the National Suicide Prevention Lifeline​ at​ 1-800-273-TALK (8255)​.
Meghan Markle's friend supported her amid claims of palace racism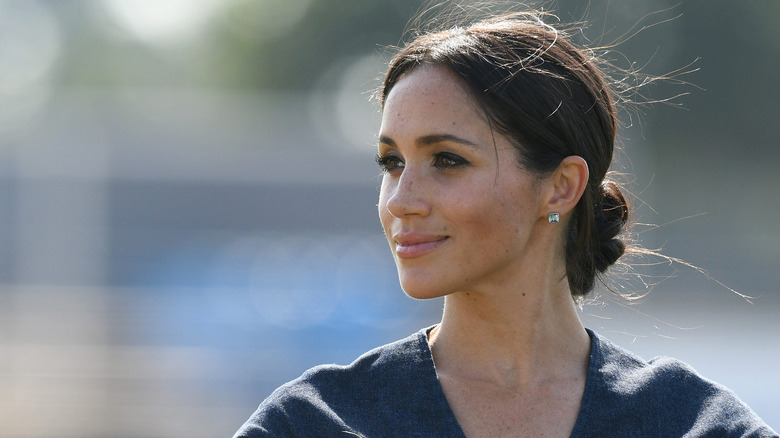 Shutterstock
As mentioned above, one of the most unsettling revelations from Meghan Markle's interview with Oprah Winfrey was her claim that the royal family was deeply preoccupied with the color of her unborn child's skin. The royals never explicitly denied that these conversations happened, but then again, it's not in their nature to address tabloid controversies.
While the royal family hasn't come forward to dispute the claims, several of Meghan's friends have spoken out in support of the duchess. Meghan's friend, and royal reporter, Omid Scobie made some surprising statements in June 2021, that shed a bit of light on the situation, per the Daily Mail. "There was one conversation that took place that affected them massively when it came to someone within the royal family sharing concerns over the color of Archie's skin," Scobie said at an event for London's Foreign Press Association, via the Daily Mail, adding that issue eventually ballooned to feel as though everyone in the family was talking about the issue behind the couple's back.
"So you then are in a position where you start to feel, well, it's not just this one person," he said, "It's others as well, and it becomes a much bigger issue." According to Scobie, the issue only grew greater with the family's troubling response to the public allegations.
The queen's response to Meghan Markle's racism allegations was troubling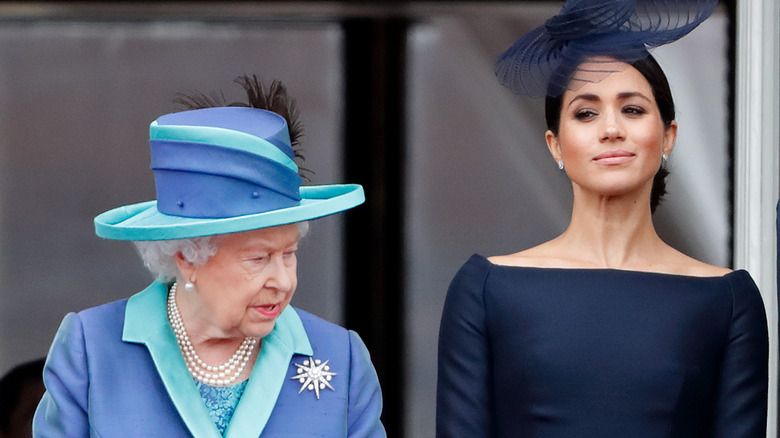 Max Mumby/indigo/Getty Images
After Meghan went public with the allegations during her 2021 Oprah interview, the palace released a statement that reportedly did not sit well with the estranged duke and duchess. Now, royal reporter Omid Scobie has claimed that the statement was merely a publicity stunt to divert attention away from the issue at hand and cast doubt upon Harry and Meghan.
Furthermore, according to Scobie, the issue was handled just as poorly internally as it was publicly. "Other individuals within the institution didn't express the kind of understanding that should have been given," Scobie said at a Foreign Press Association event, via the Daily Mail.
"Even when William said we are not a racist family, they didn't condemn racism in any form whatsoever. We do not see the royal family ever do that," Scobie continued. "So of course it then continues this conversation about how anti-racism is the royal family, how much does the Royal Institution own its history and perhaps any kind of unconscious bias that may exist within the establishment of the family. None of these things ever seem to be addressed." While Meghan and Harry have not spoken further on the subject, we can only imagine they feel the same way as their friend.