This Might Be Why You Don't See James Franco On Social Media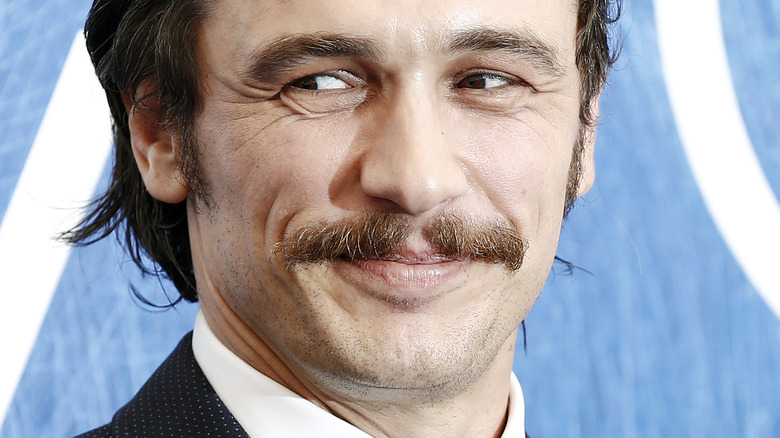 Shutterstock
James Franco has a natural magnetism that has drawn in legions of fans. As of this writing, he's got 147 acting credits to his name in films and television shows, including "The Deuce," "The Disaster Artist," "General Hospital," "127 Hours," "Pineapple Express," "Spider-Man 3," and "Freaks and Geeks," to name just a few, per IMDb.
However, in 2018, five women accused Franco of inappropriate or sexually exploitive behavior. In an explosive report by the Los Angeles Times, two of the women who were Franco's students recounted how Franco became angry on set when they refused to take off their shirts. One of the women said, "I felt like I was selected for something based on my hard work and my merit, and when I realized it was because I have nice [breasts], it was pretty clear that was not the case." She continued, "I don't think he started teaching with bad intentions, but he went down a bad path and damaged a lot of people in the process." Franco's lawyer denied all of the allegations to the Times.
Still, these troubling allegations aren't the only reason you might not see James Franco on social media.
If you or anyone you know has been a victim of sexual assault, help is available. Visit the Rape, Abuse & Incest National Network website or contact RAINN's National Helpline at 1-800-656-HOPE (4673).
James Franco had an incident on Instagram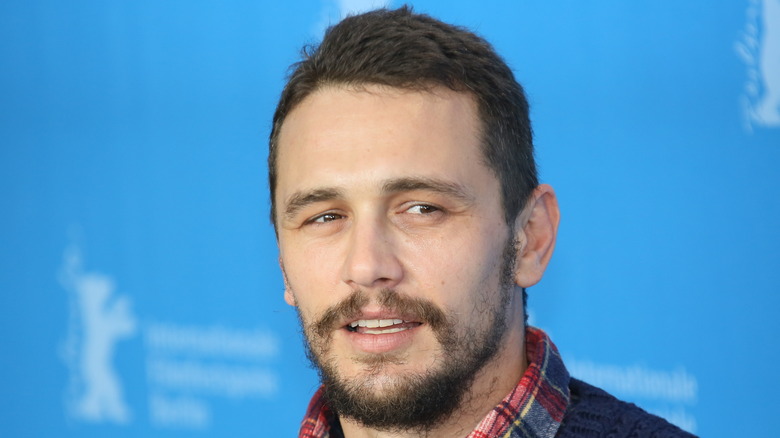 Shutterstock
When the 2018 allegations came out, people remembered an incident four years earlier. In 2014, James Franco, who was then 35-years-old, tried to meet up with a woman via Instagram. But she wasn't a woman; she was a teenage girl of just 17, per Entertainment Weekly. Lucy Clode was a Scottish girl on a trip to New York City in 2014 when she received a DM on Instagram from Franco after she posted a selfie outside the theatre of his Broadway play with him in the background, per the Daily Mail. Franco asked how old she was and if she had a boyfriend. Then he asked her if he should "rent a room" at her hotel. Clode told the actor she wasn't 18 and turned him down.
Franco apologized on an appearance of "Live with Kelly and Michael" shortly thereafter, saying (via EW), "I'm embarrassed, and I guess I'm just a model of how social media is tricky. It's a way people meet each other today, but what I've learned is you don't know who's on the other end. I used bad judgment and I learned my lesson."
On top of that, before the incident with the Scottish teen ever happened, Franco posted Instagram photos of questionable taste, like one of him in his underwear with his hand down his boxers, standing in front of a mirror, per E! News. It's probably best that Franco stays off social media.