The Real Reason Meghan Markle Wrote The Bench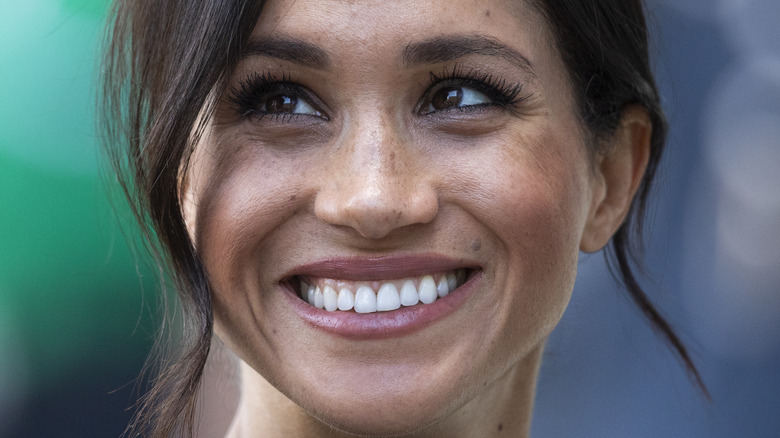 Dan Kitwood/Getty Images
Meghan Markle has a lot to celebrate lately! Not only did the Duchess of Sussex welcome a healthy baby girl into the world on June 4, but her very first children's book titled "The Bench" has become a New York Times Best Seller! Meghan previously revealed that her inspiration for the book was a sweet poem that she wrote for her husband, Prince Harry, on his first Father's Day. Shortly thereafter, Meghan decided to share the story on a greater scale. 
"The Bench started as a poem I wrote for my husband on Father's Day, the month after Archie was born. That poem became this story," Meghan said in statement "The Bench's" release, according to People magazine. And so, Meghan worked with an illustrator, and turned that sweet, personal poem into something that other families could share in and enjoy. However, there may be a little more to it. In an interview on NPR's Weekend Edition on June 20 — Father's Day, how appropriate! — Meghan shared a little bit more about why she decided to write "The Bench." Keep reading to find out what she had to say.
Meghan Markle was inspired while watching Prince Harry and Archie together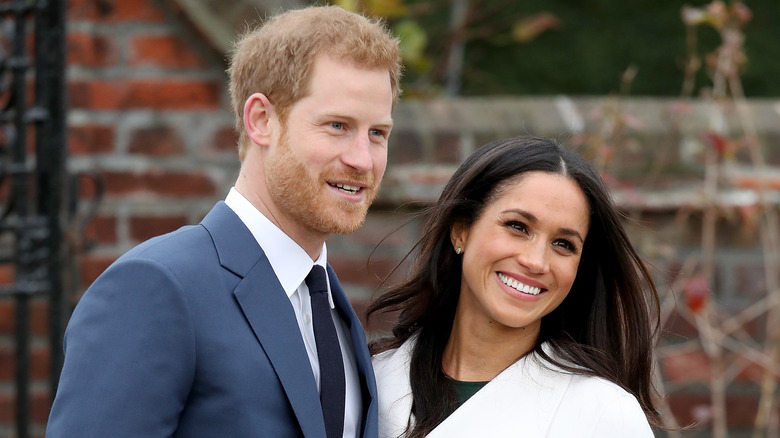 Chris Jackson/Getty Images
Meghan Markle told NPR's Samantha Balaban that this whole thing started when she was trying to think of the perfect, most special gift to give Prince Harry on his very first Father's Day. "As most of us do, you go, what am I going to get them as a gift? And I thought I just wanted something sentimental and a place for him to have as a bit of a home base with our son," Meghan said. And so, she added a small plaque with a poem written on it to the back of a bench. "This is your bench," the poem reads, "Where life will begin/For you and our son/Our baby, our kin." The corresponding illustration shows a man — who resembles Harry — sitting on a bench, holding a baby. The two dogs in the illustration look just like Harry and Meghan's family pups, too!
Meghan went on to say that she was inspired while watching Harry with their son, Archie. "I often find, and especially in this past year, I think so many of us realized how much happens in the quiet. It was definitely moments like that, watching them from out of the window and watching [my husband] just, you know, rock him to sleep or carry him or, you know ... those lived experiences, from my observation, are the things that I infused in this poem," she shared.